Use Label Builder
Label Builder is a service provided by Star Micronics Cloud Services and allows you to create a label data with an intuitive operation newly or using an existing label data template.
In addition, the created data can be easily registered to One Touch Label and printed from the printer by connecting the printer to Star Micronics Cloud Services. Use One Touch Label
Check Use Star Micronics Cloud Services for connection to Star Micronics Cloud Services.
Create and register the label data to One Touch Label
1. Sign in for Star Micronics Cloud Services
2. Start Label Builder from the services for stores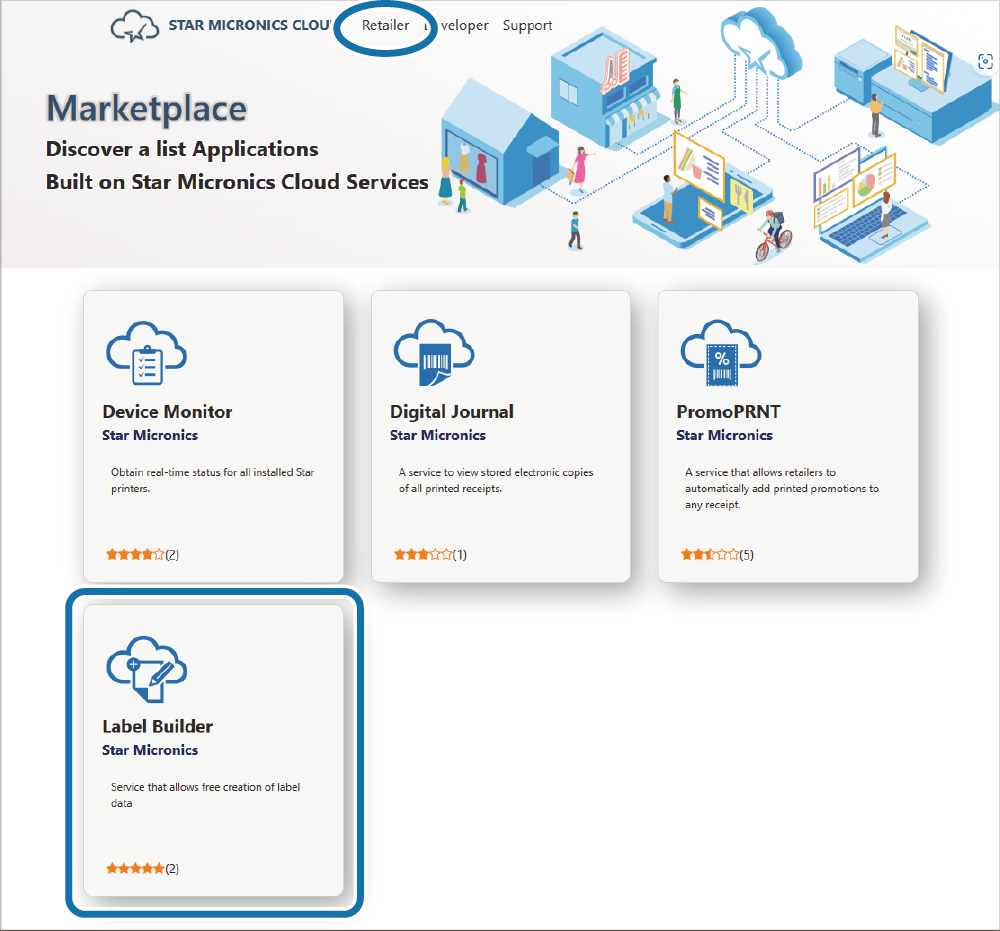 3. Select the label creation method
Select "DESIGNER (CREATE NEW)," "TEMPLATES" or "FILES" to open the edit file.

Example) "TEMPLATES" selection screen



4. Create and edit the label data
Create label data freely by adding/removing items, changing layout, editing contents, etc.
5. Register the label data to One Touch Label
The created data can be registered directly to One Touch Label. In addition, it can be printed from the printer. Even when the printer is not registered, the created data can be transmitted to your terminal easily and registered to One Touch Label via Utility.


When the "Success" appears in the progress state dialog (toast notification) in the upper right section, registration to One Touch Label is completed.
6. Check the operation of One Touch Label
Press the Multi-Function button according to the registered pressing operation and check that registration is correctly made.