Connect Power Cable
1. Connect the power cable
Take note of the direction of the power socket, and connect the power cable.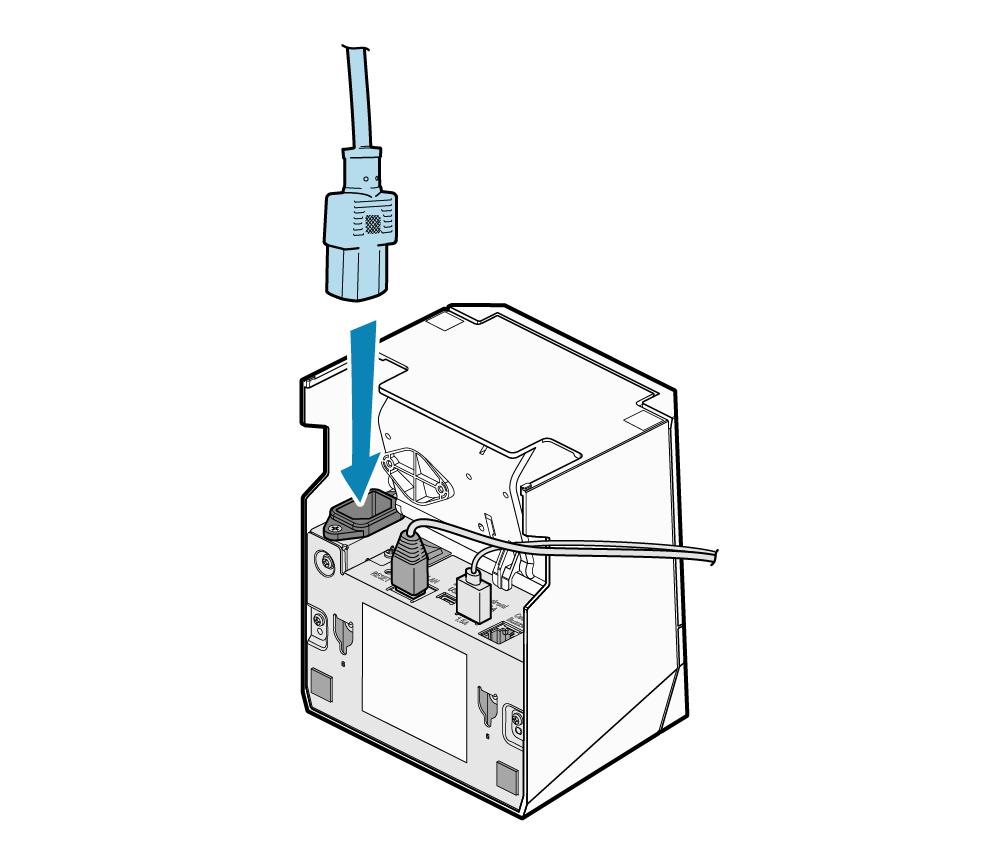 2. Route the power cable
Cable outlets are provided in 3 locations (right, left, and back), and cables can be routed to suit the location where the device is placed.


When installing set vertically, make sure the USB cable is routed through the cable hook (a) on the back of the printer so that the device does not become tilted.
Note
Make sure the power cable is correctly connected through the cable outlets so that the device does not tilt when it is set up.
3. Insert the power cable plug into an electrical outlet
Connect the earth cable to an earth terminal.