Self-Printing
You can check basic information and settings of TSP100IV with the self-printing function.
As printing is conducted regardless of whether or not the printer is connected to a PC, tablet, or smartphone, the stand-alone operational status of the printer can be confirmed.
Make sure to set up the paper before performing self-printing.
Paper Setup
1. Turn the power on
Press the power switch on the back of the main unit.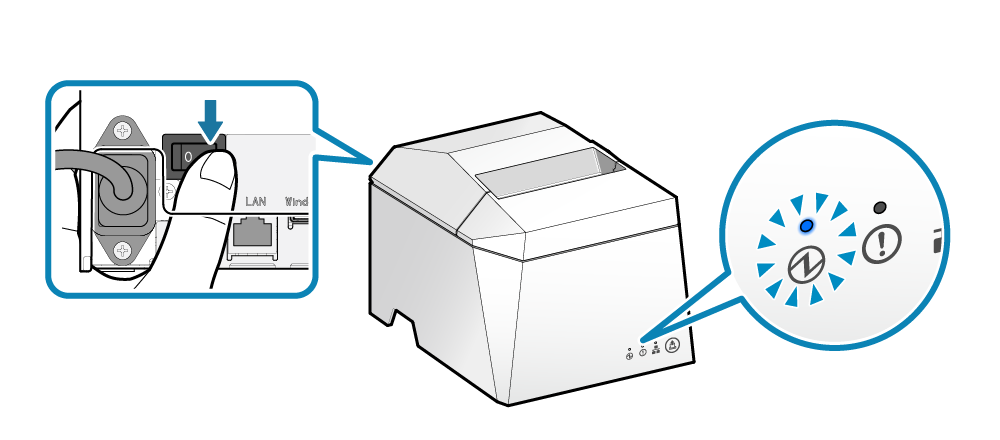 2. Open the printer cover
Push the opening lever to open the printer cover .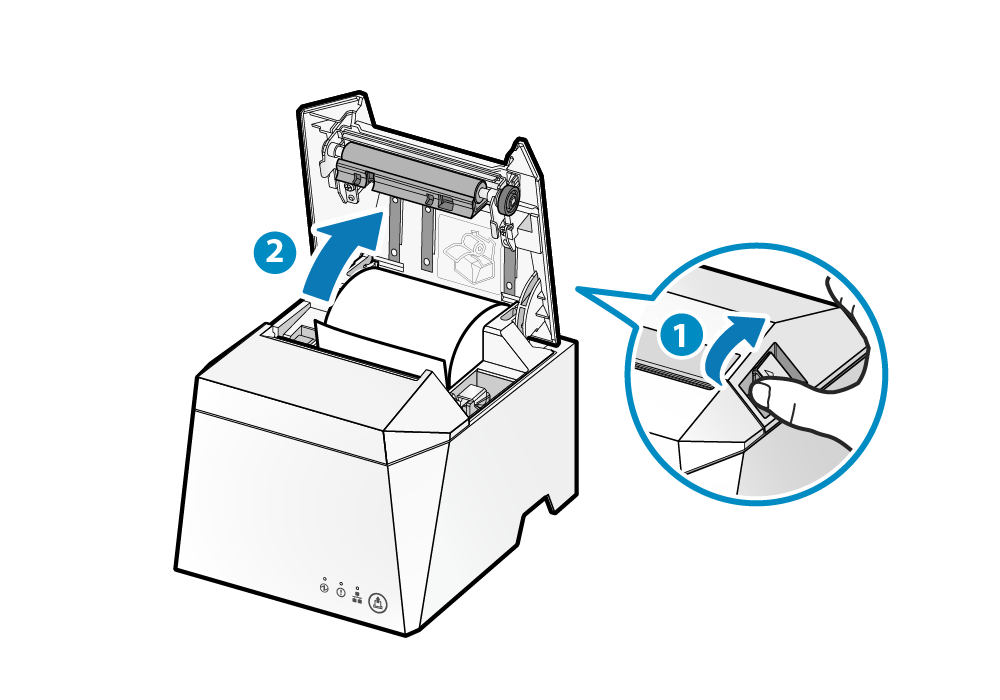 3. Perform self-printing
Press the [FEED] button until the POWER LED begins flashing blue , and then release it.


When the cover is closed, the printer is reset and self-printing is performed.


When self-printing is completed, the printer is reset and the LED returns to status display. Remove the printed paper.