Check Model
There are multiple mC-Print2 models with different supported interfaces. You can check the model name of your printer using the following methods.
Check via the label on the back of the printer
You can confirm the model name of your printer in the place shown below.
| | |
| --- | --- |
| In red frame | Model name + Color identification / destination |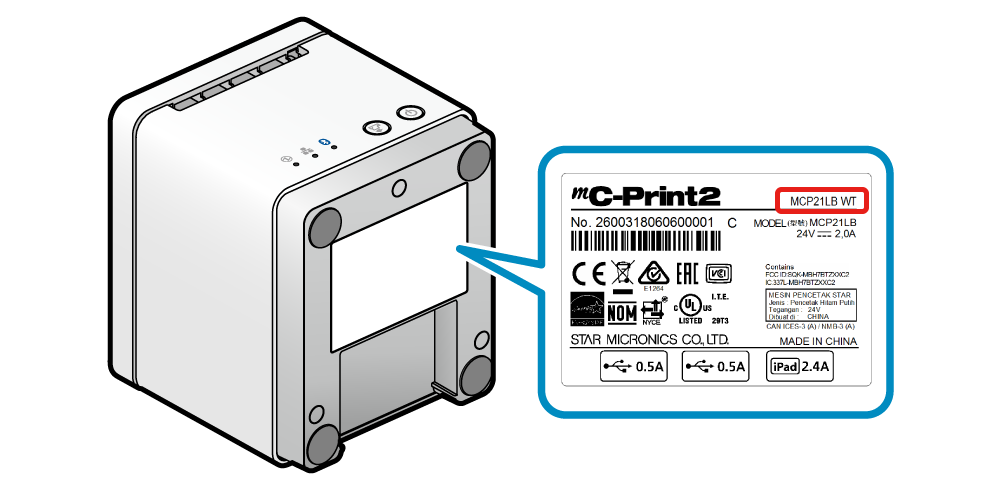 Check via Self-Printing
The model name is shown at the beginning of printer information printed using the Self-Printing function.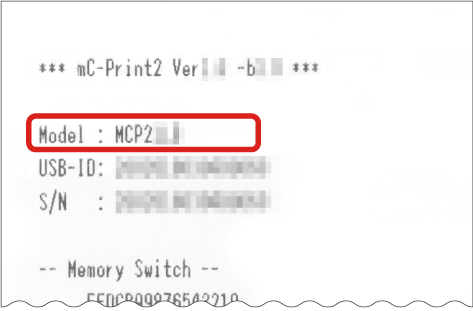 Self-Printing
Table of supported interfaces
The below table shows interfaces each model supports.
Model name
Bluetooth®
Ethernet
(LAN)
USB-A 2.4A
(Lightning USB)
USB-A 0.5A
(2 ports)
USB-B
MCP20
-
✔
-
-
✔
MCP20B
✔
✔
-
-
✔
MCP21LB
✔
✔
✔
✔
✔
MCP21LBNH
✔
✔
✔
-
✔
Interface layout on the back of the printer