Paper Setup
1. Turn power on
Set paper with the power turned on to automatically feed and cue the paper.
If the printer is out of paper, the Power LED flashes red.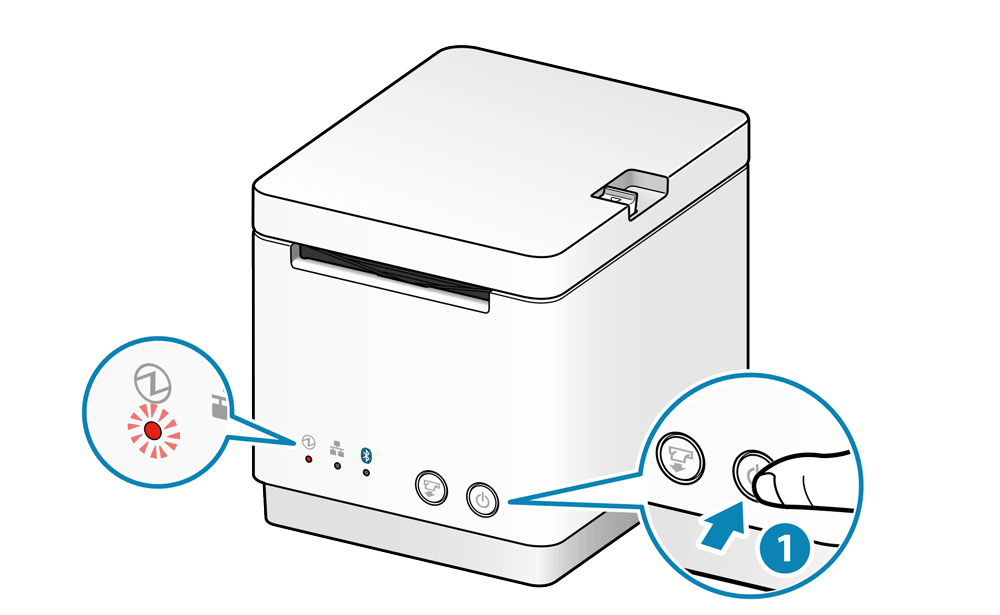 2. Open printer cover
Pull the opening lever to open the printer cover .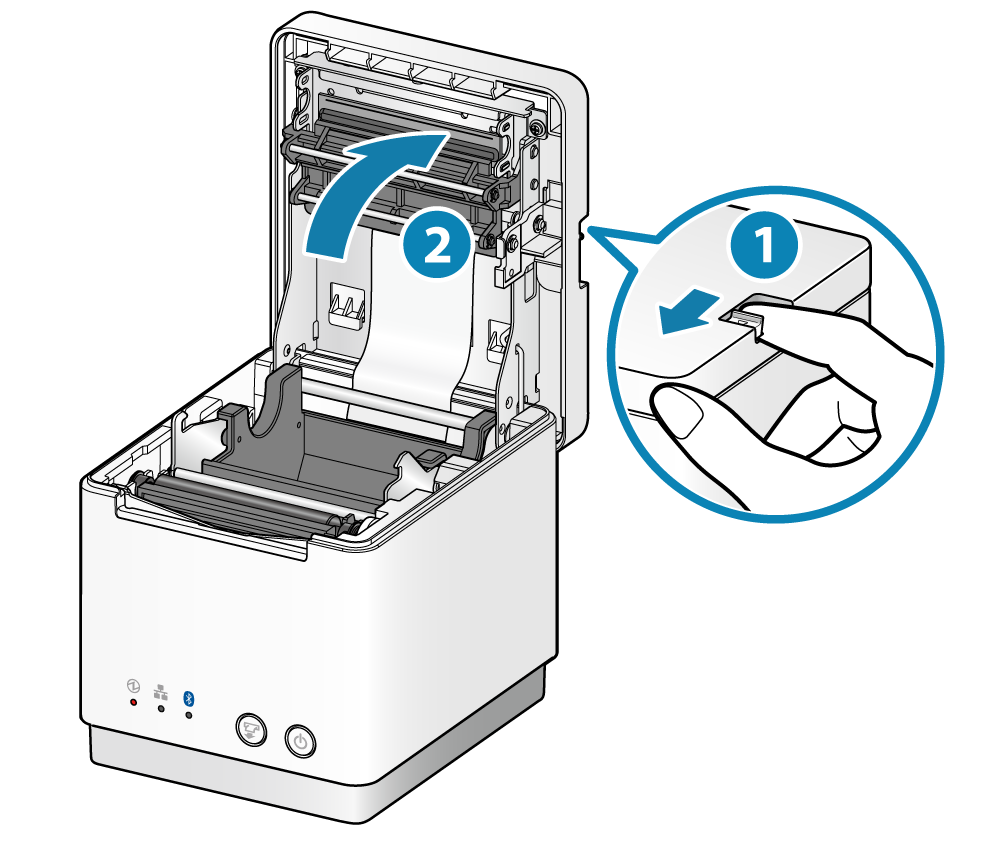 Note
When replacing paper, remove the paper core remaining in the paper roll holder.
3. Set paper
Set the paper roll in the direction as shown in the illustration.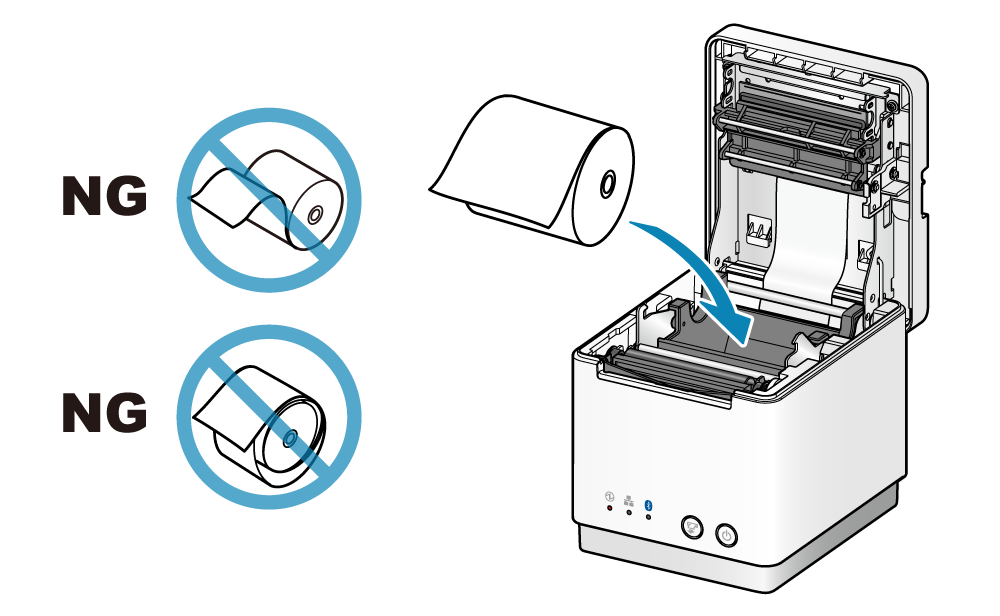 Note
To prevent a paper jam, carefully wind the paper tightly from the paper roll before setting it in the printer.
4. Close printer cover
Pull the end of the paper straight out , sandwich the paper and close the printer cover .


Press down on both sides of the printer cover as shown below to close the printer cover .
The setting is completed when the paper is cut automatically.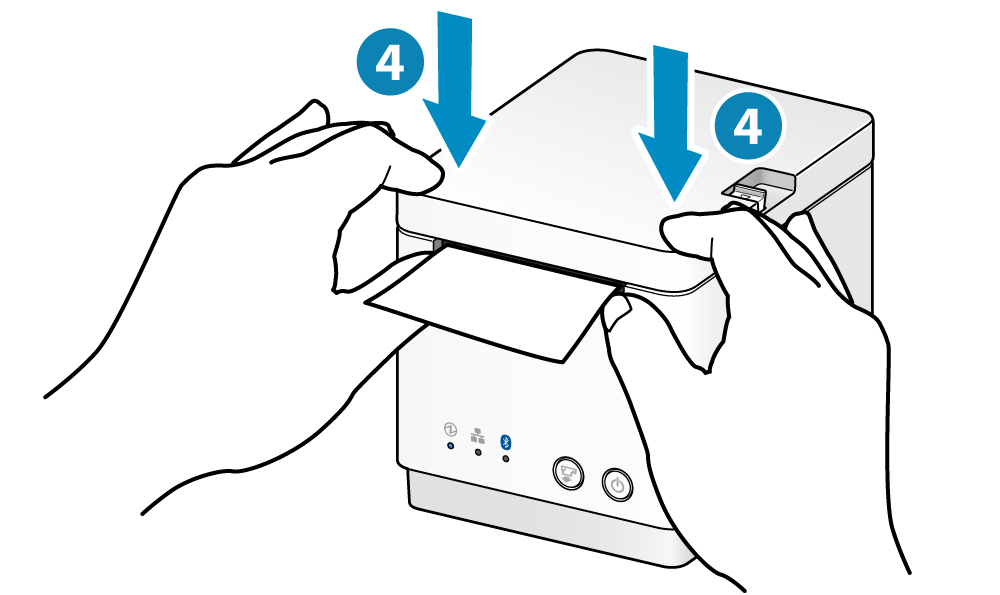 Note
Remove the piece of paper that was automatically cut.
Paper Roll Specifications
Use paper roll that complies to the following specifications.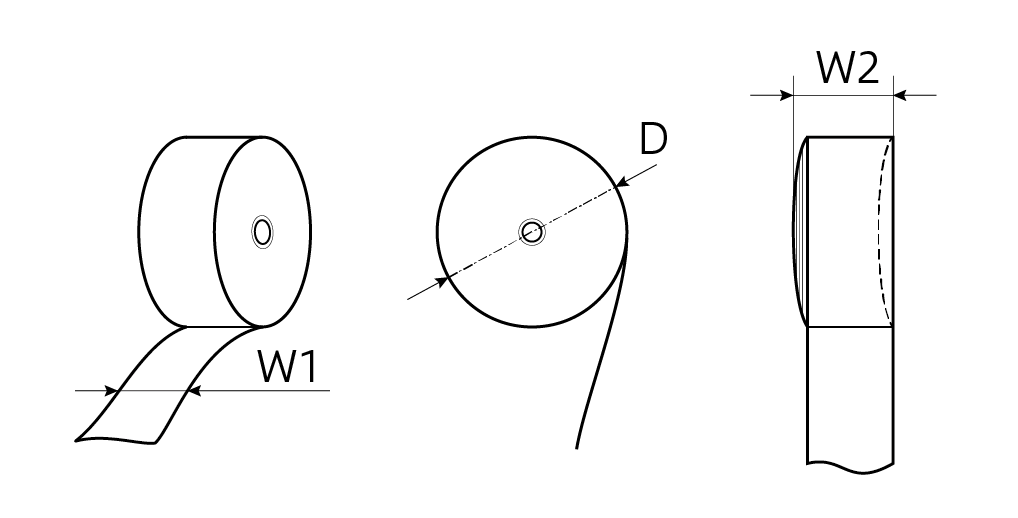 Paper width (W1)
57.5±0.5 (mm)
Maximum roll diameter (D)
φ50 (mm)
Curling dimension (W2)
58.0 + 0.5, -1 (mm)
Paper thickness
53 to 75 (µm)
Axial
Inner diameter: φ12±1 (mm)
Outer diameter: φ18±1 (mm)
Color surface
Roll exterior
Termination process
Do not glue the paper roll and axial wrapper.
Do not fold the trailing edge of the paper.