mC-Print3 Series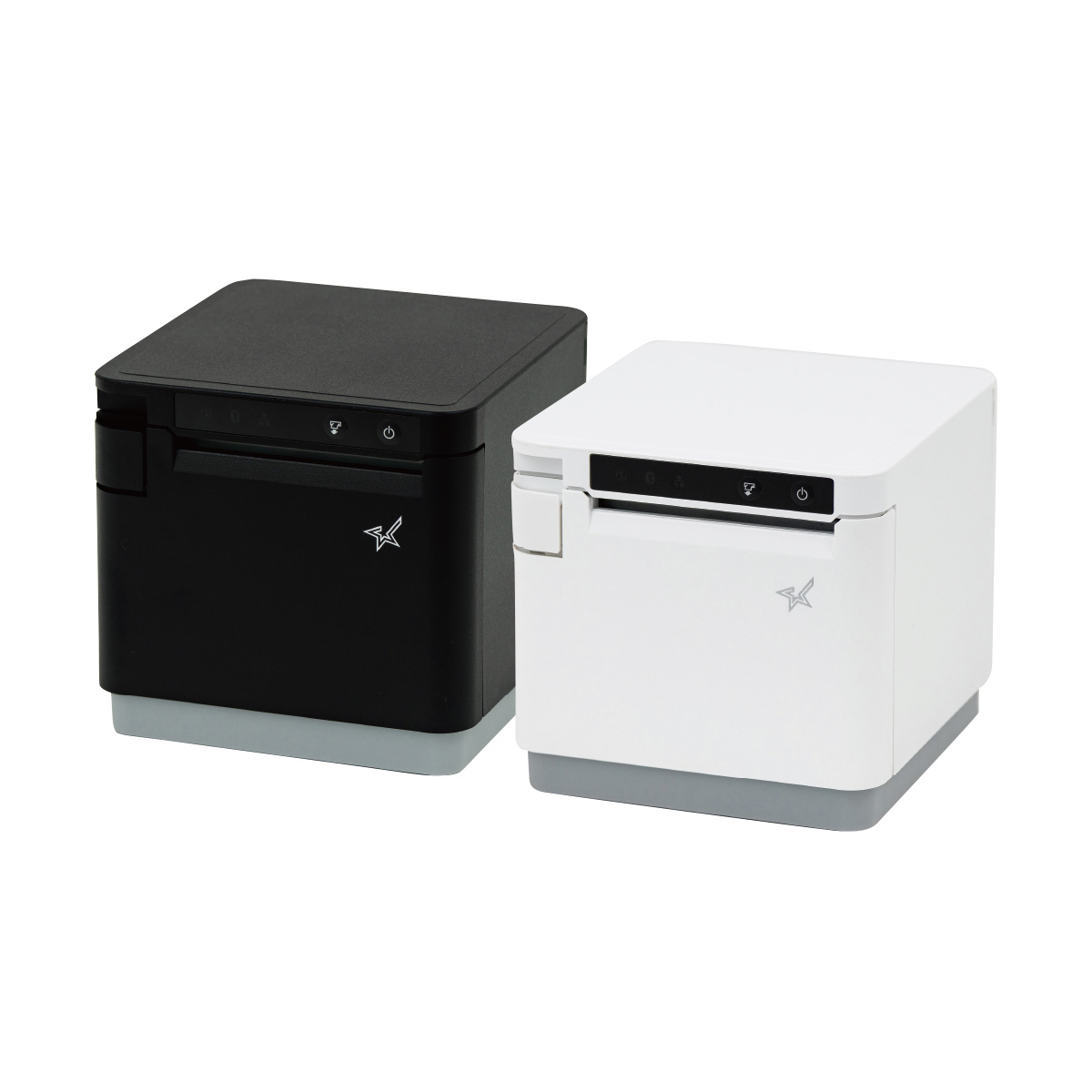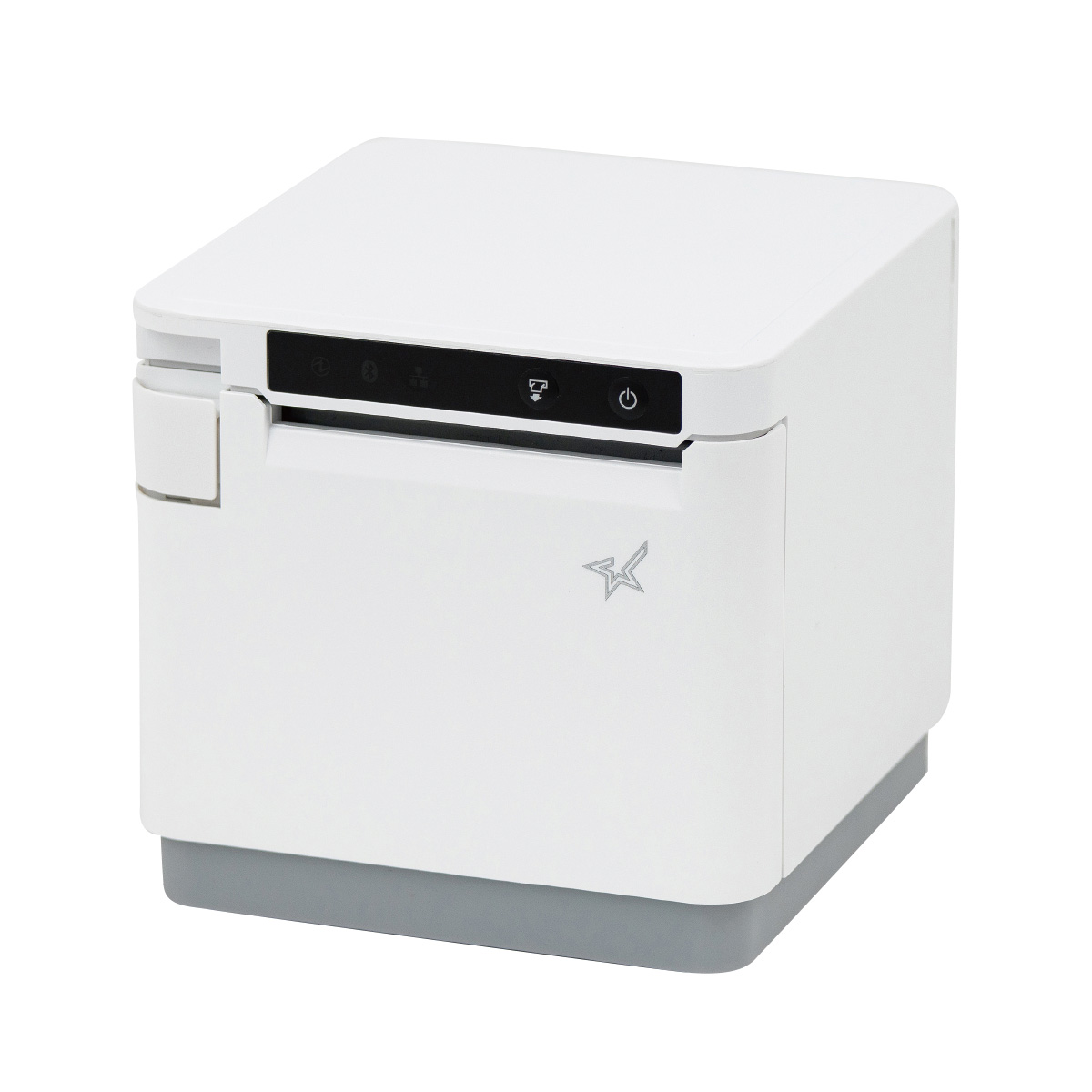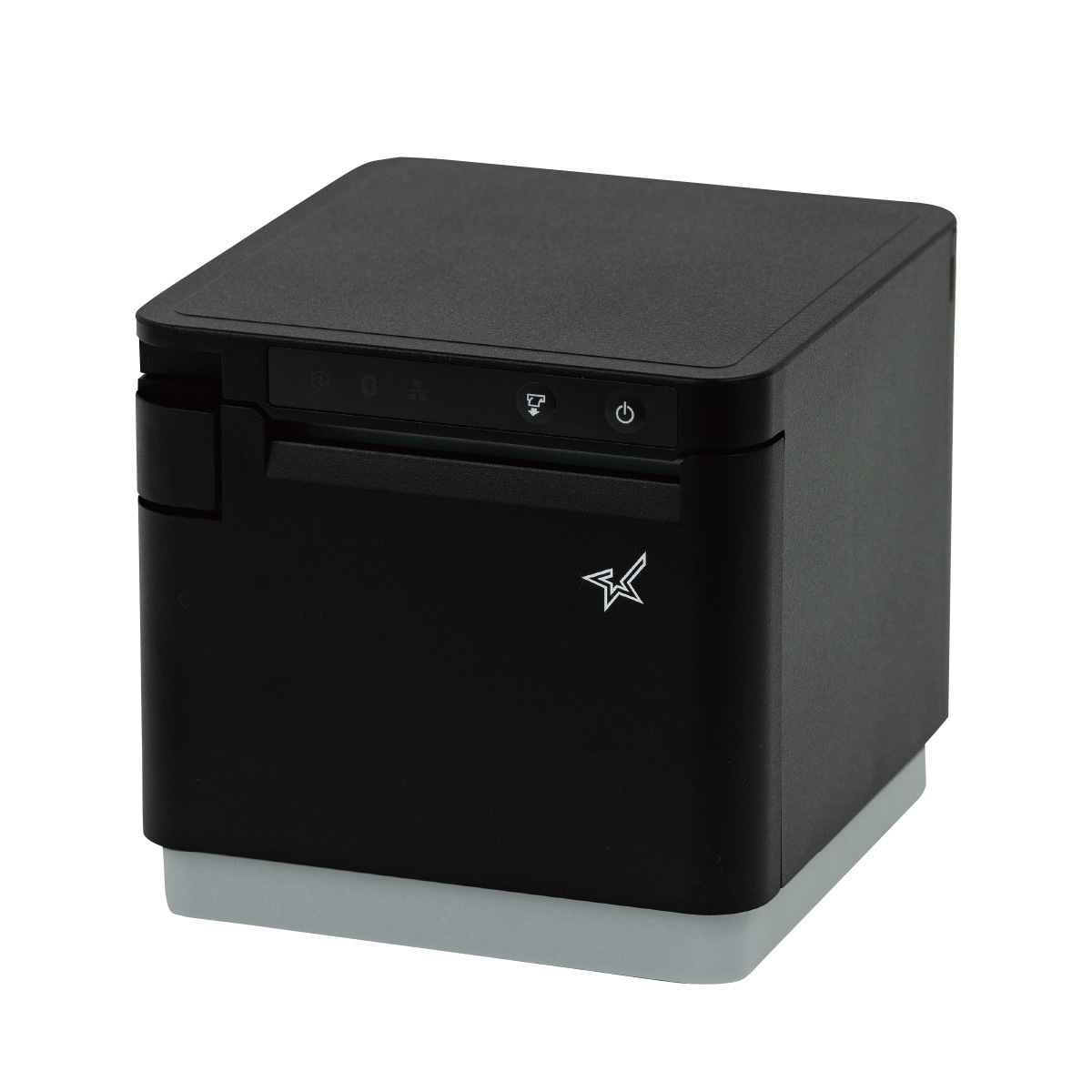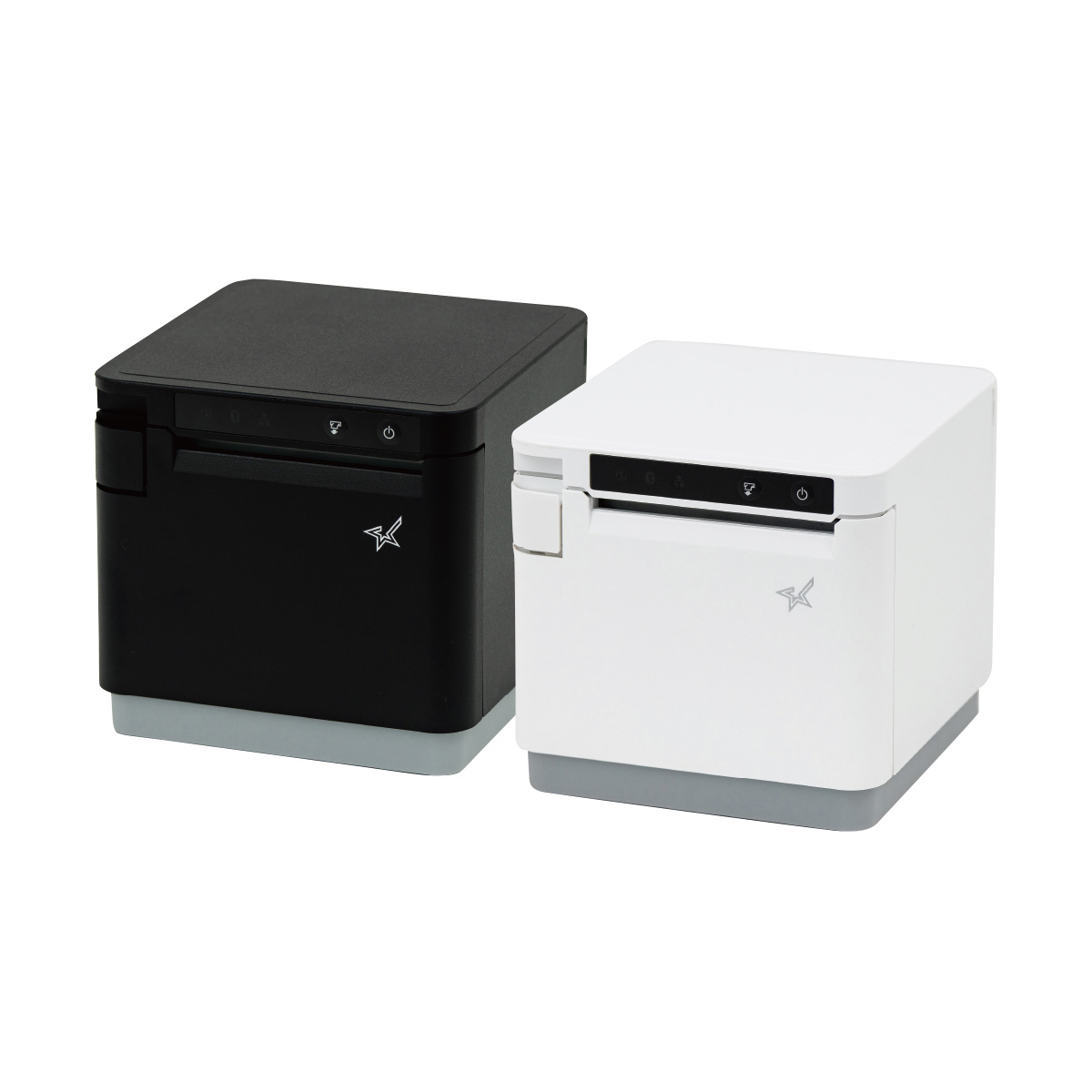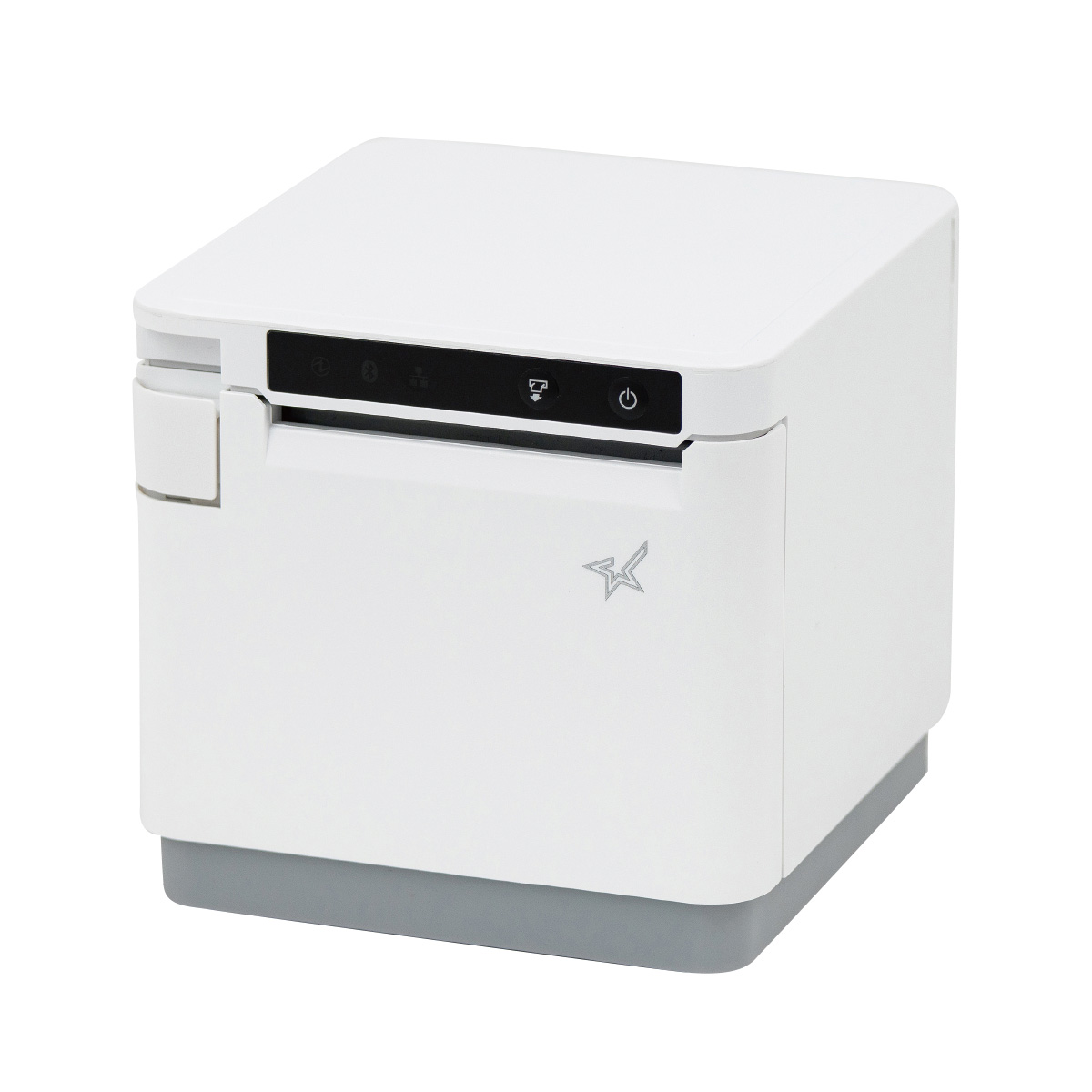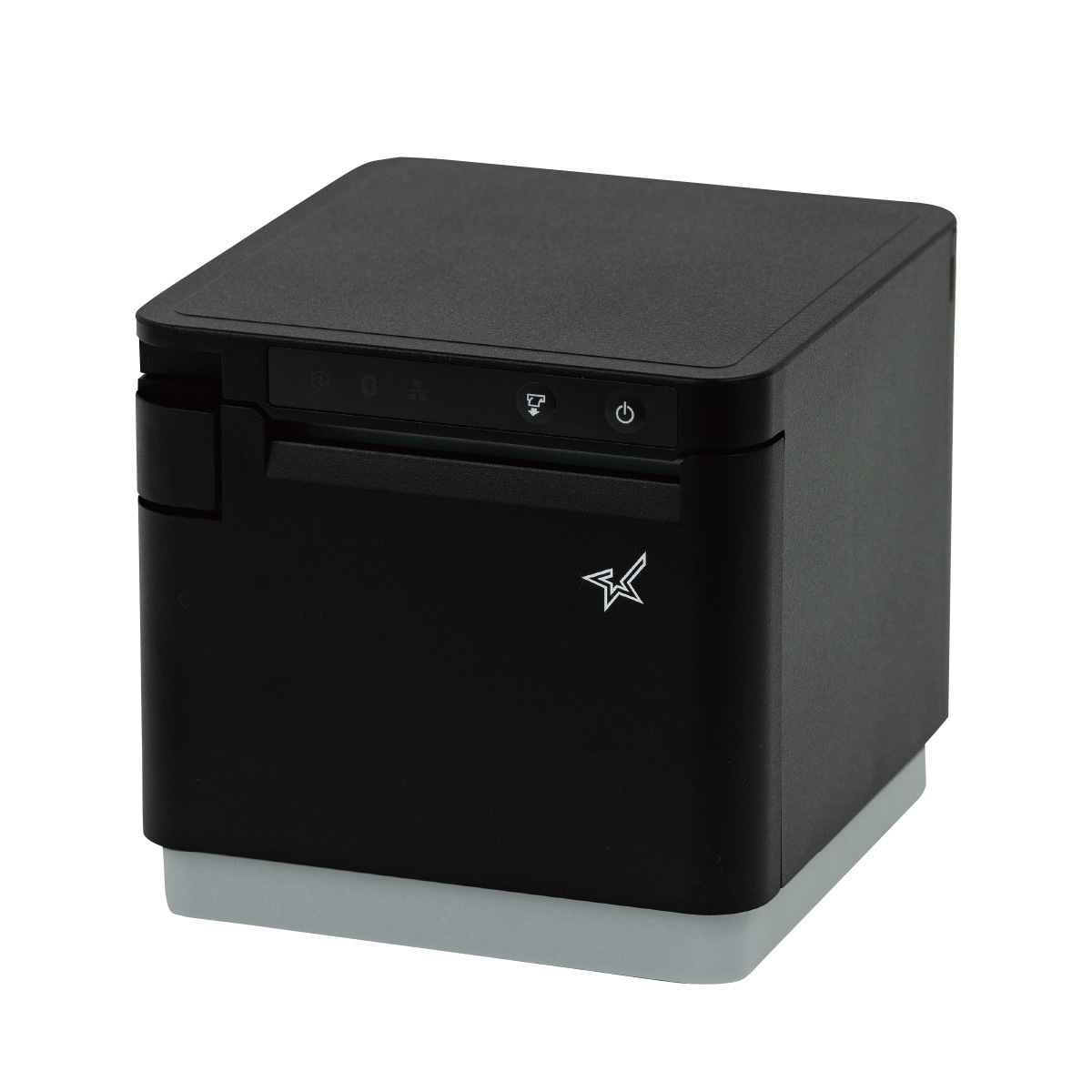 Multiple Interfaces and Splash-proof Design for Kitchen Use
Stylish and Compact Design
Diverse and Stable Connectivity
Various Peripheral Devices
58mm Thermal Paper
80mm Thermal Paper
Features
Stylish and Compact Design
A sophisticated compact design with minimum footprint to maintain functionality. Dimensions: 132 x 140 x 125mm (WxDxH)
Diverse and Stable Connectivity
In addition to being equipped with multiple interfaces (Bluetooth/USB/LAN), the wireless LAN Unit (sold separately) also supports wireless LAN.
The mC-Print3 can be connected to iOS, Android, Windows, and other tablet devices using a USB cable, and mC-Print3 can also supply power to the tablet devices. Recommended models are available for each device OS and USB type ("MCP31L" and "MCP31LB" for iOS, "MCP31C" and "MCP31CB" for Android and Windows).
Various Peripheral Devices
A scanner, customer display and a cash drawer are available, using mC-Print3.
※To use this product by wireless LAN, you need to purchase the optional Wireless LAN Unit.
If you would like to see information other than the above features, please refer to the "Others" section.
Dimensions(mm)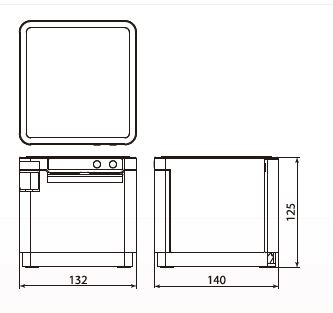 Specifications
Series
mC-Print3
Model Name
MCP31LB
MCP31L
MCP30 (*1)
MCP31CB
MCP31C
Interface
USB-A×3
(Lightning – USB communication is supported)
USB-A×3
(Lightning – USB communication is supported)
–
USB-A×2
USB-A×2
USB-B×1
USB-B×1
USB-B×1
–
–
–
–
–
USB-C×1
USB-C×1
Bluetooth®
–
–
Bluetooth® (*2)
–
Ethernet×1
DK-Port
Media Presentation
Front Paper Exit
Emulation
StarPRNT
Print Speed
Up to 250 mm/second
Print Width
72 mm, 50.8 mm, 48 mm
Paper Specifications:
Width
80 mm, 58 mm (Using Paper Guide)
Roll Diameter
Max. φ 83 mm
Thickness
53–75 μm
Auto-cutter(Guillotine)
Cutting Method
Partial cut (Leave centre point)
Life
2 million cuts
Power Supply
DC 24 V±10%, Adaptor: PS60A-24C (included)
Reliability
60 million lines (MCBF)
Dimensions
132×140×125mm (W×D×H)
Weight
Approx. 1.3 kg (excluding roll paper)
Accessories included in the box
Power Cable, AC Adaptor PS60A-24C, Paper Guide, Sample Thermal Roll Paper
Power Cable, AC Adaptor PS60A-24C, USB-C Cable (C-C), Paper Guide, Sample Thermal Roll Paper
Options
Wireless LAN Unit (MCW10), Customer Display (SCD222U)
Barcode Scanner (BCR-POP1), Melody Speaker (mC-Sound),
Buzzer (BU01-24-A), Wall Hanging Kit (WB-MC30)
*1 Near end detection and backfeed are not supported.
*2 iOS devices are not supported on the MCP31CB. Please select the MCP31LB for iOS when using Bluetooth®.
Related Contents
Manual / Store Applications
Accessories/Options
Accessories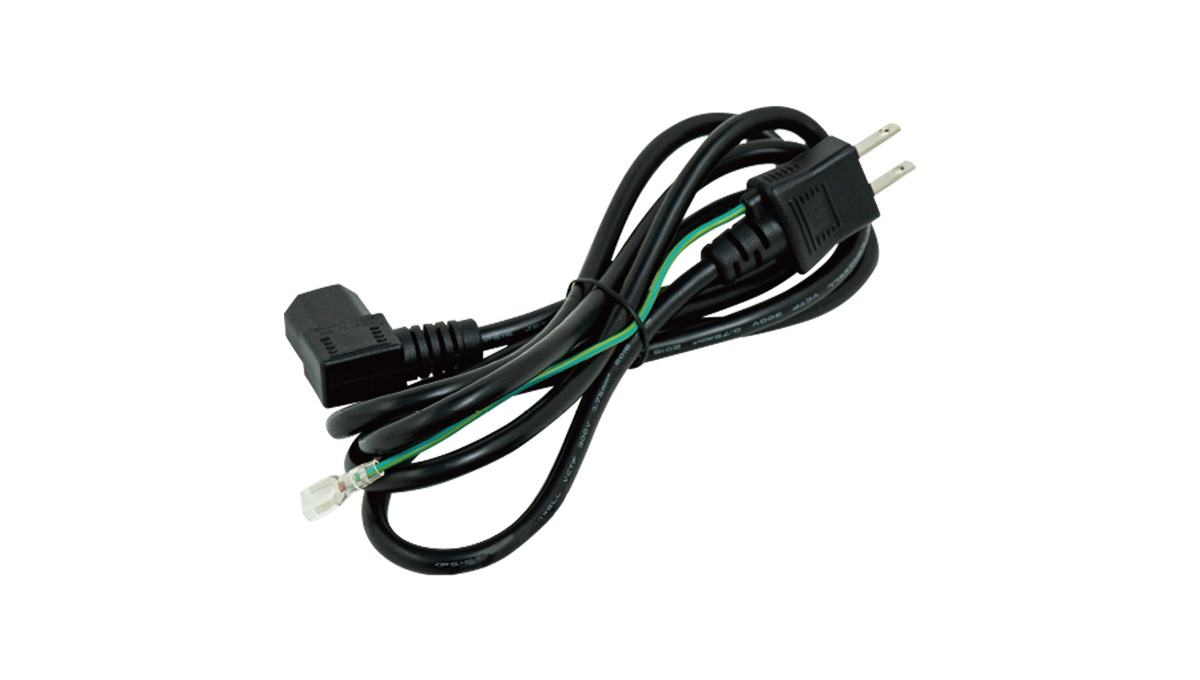 Power cable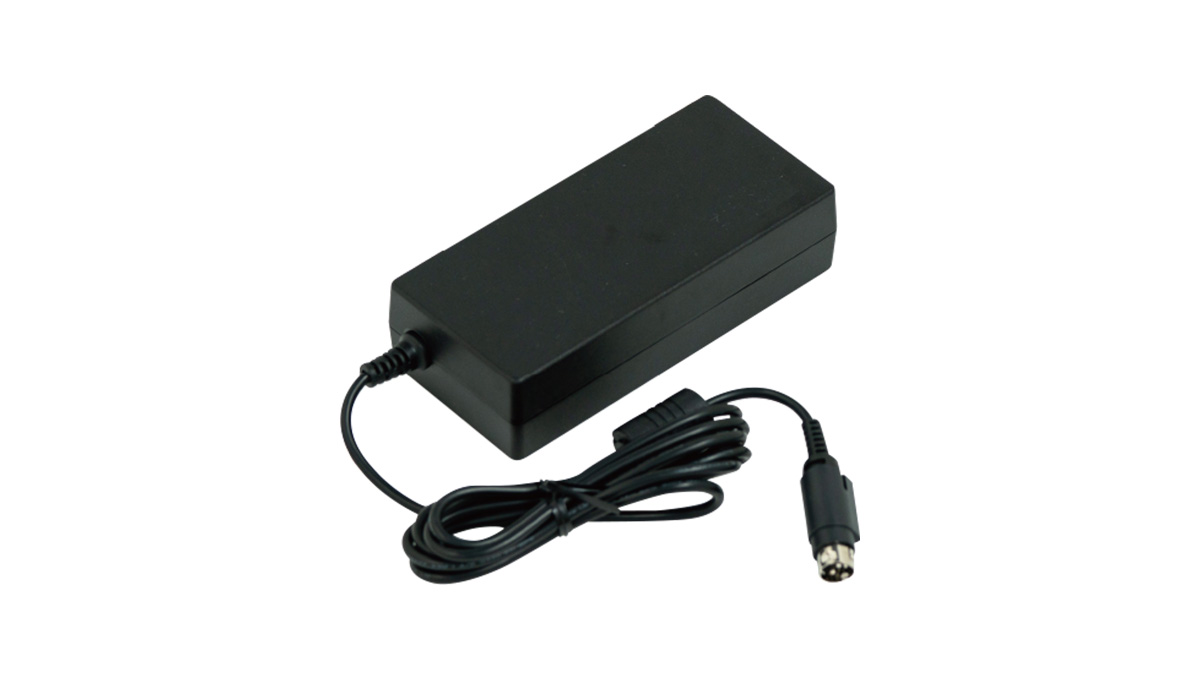 AC adaptor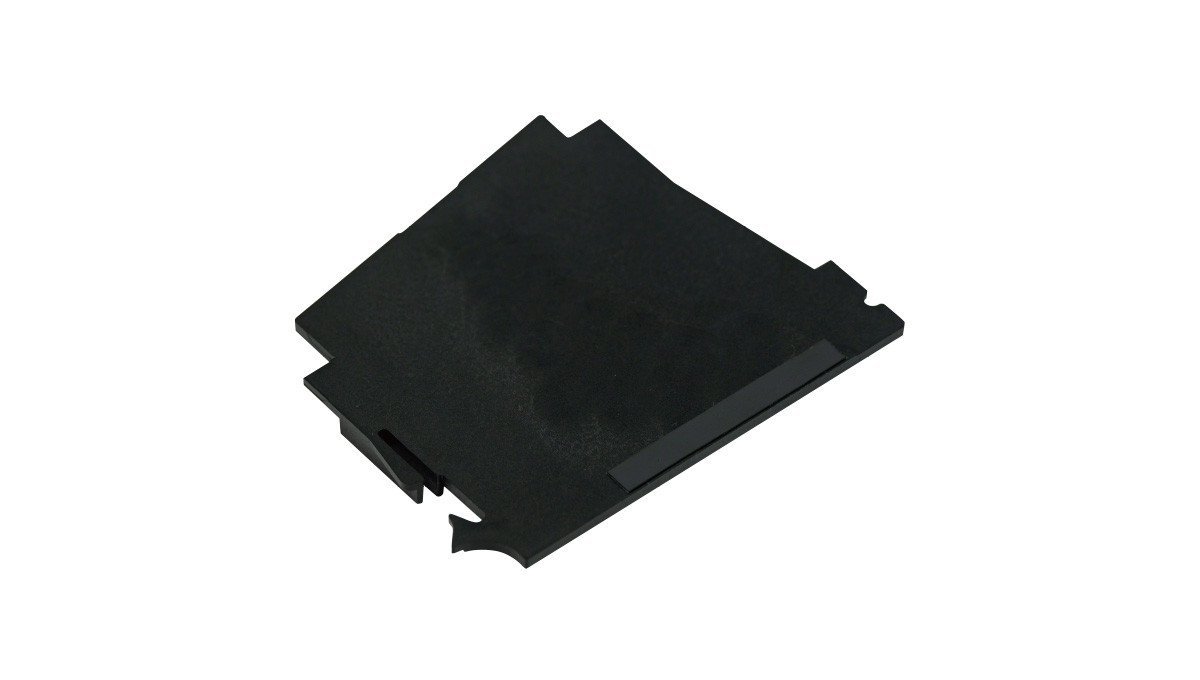 Paper roll guide
USB-C Cable (C-C)

* Only included in "MCP31C" and "MCP31CB".
Options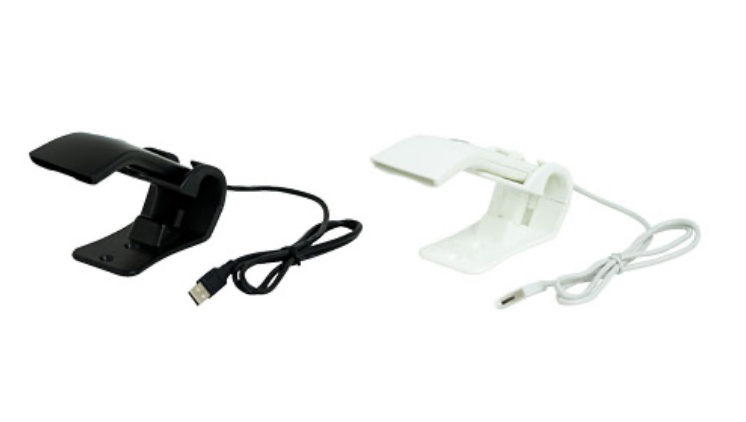 Barcode Scanner
『BCR-POP1』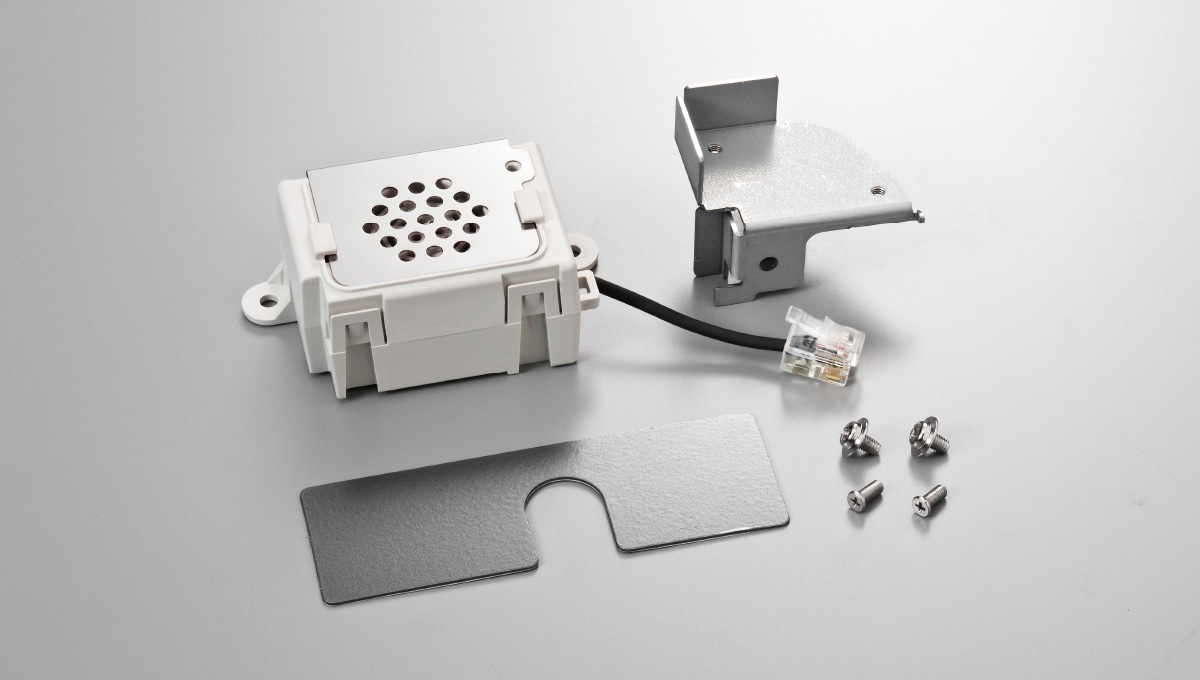 Buzzer『BU01-24-A』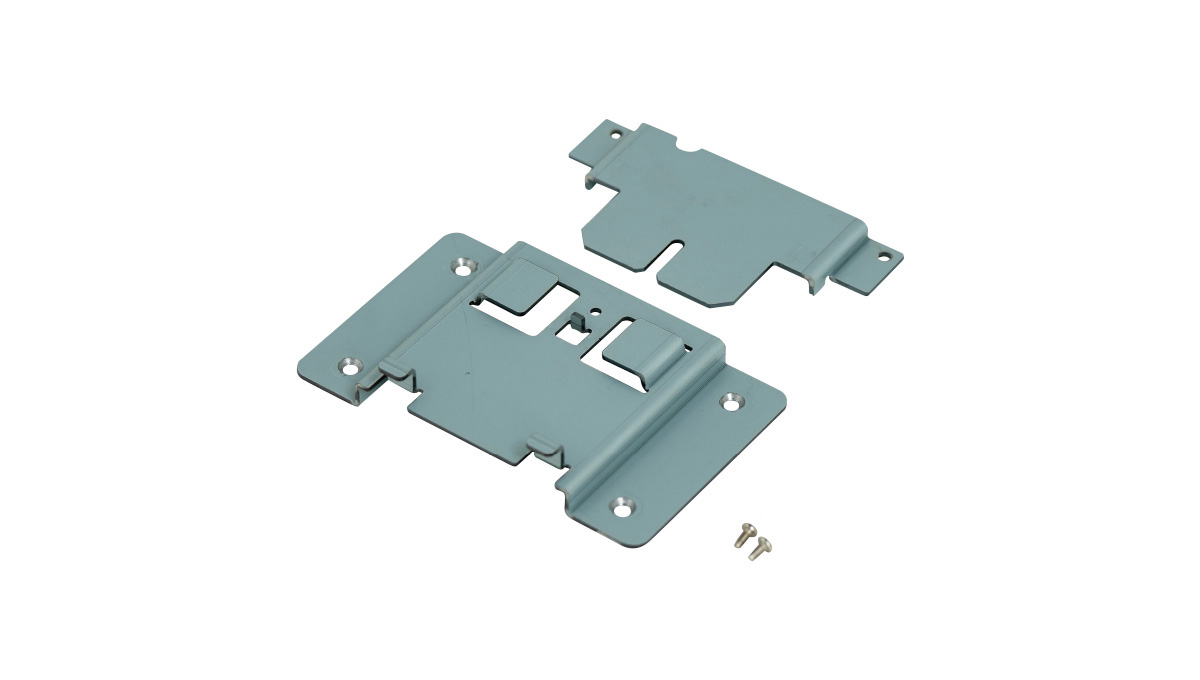 Wall Hanging Kit『WB-MC30』
Other
Supports Star Micronics Cloud Services (Firmware ver.3.5 or later)
It supports Star Micronics Cloud Service, which is a cloud platform for printer control. By connecting to the cloud service, it is possible to use Web API that supports remote maintenance and effective device operation. In addition, the shop owners can use coupon print data generation/print management services.
USB Power Delivery compatible
Equipped with a USB-C® port compatible with USB Power Delivery in two models, "MCP31C" and "MCP31CB" which is for Android and Windows tablet terminals.
Achieves both high-speed charging and communication on tablet terminals that support USB Power Delivery. *In addition, with the "MCP31L" and "MCP31LB" models for iOS terminals, it is possible to achieve both high-speed charging and communication by Lightning-USB connection.
Splash- proof Design for Kitchen Use
Splash- proof (equivalent to IPX2) and insect-proof design
Paper Saving Function
Paper saving function to minimize the top margin of receipts even when the partial cut setting is selected. Ideal for short order sheets
Easy setup
Easy setup guide, dedicated utility application and online manual are provided for any mPOS users to set up communication with network and mobile devices.
Multi-language fonts
Equipped with Japanese fonts, ANK, Simplified Chinese fonts, Traditional Chinese fonts and Korean fonts Able to print receipts for foreign visitors.
Static IP Address Setup
The dedicated utility application allows users to set up a static IP address via USB and Bluetooth®.
AC adaptor included
Smart Receipt Issuing
De-curl function (to avoid giving curled paper)
Enhanced Connection Development Kit
SDKs for diverse operating systems including iOS, Android and Windows are available free of charge. Printing from not only native app but also web app and from cloud are provided, which contributes to reduce development time and cost.