mC-Sound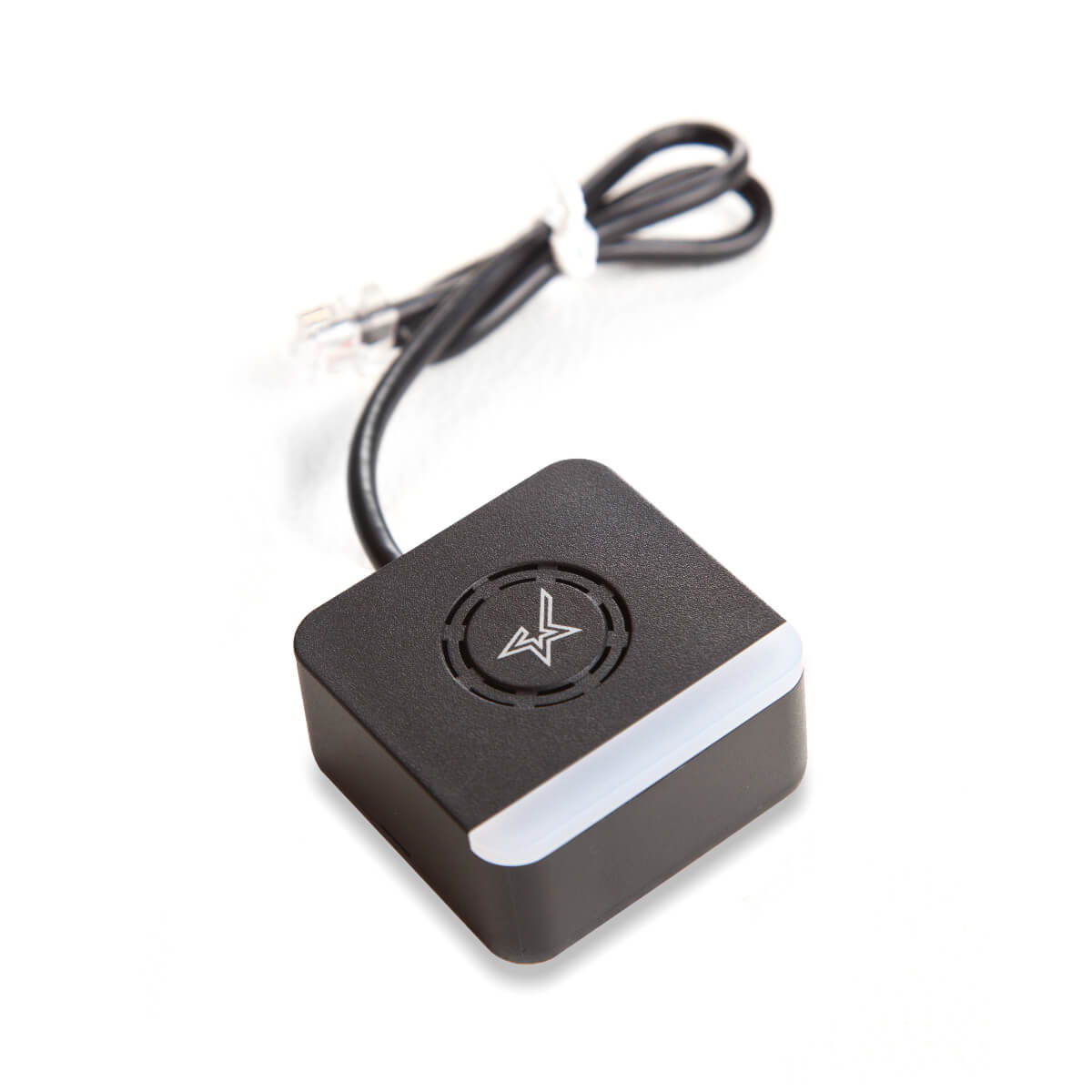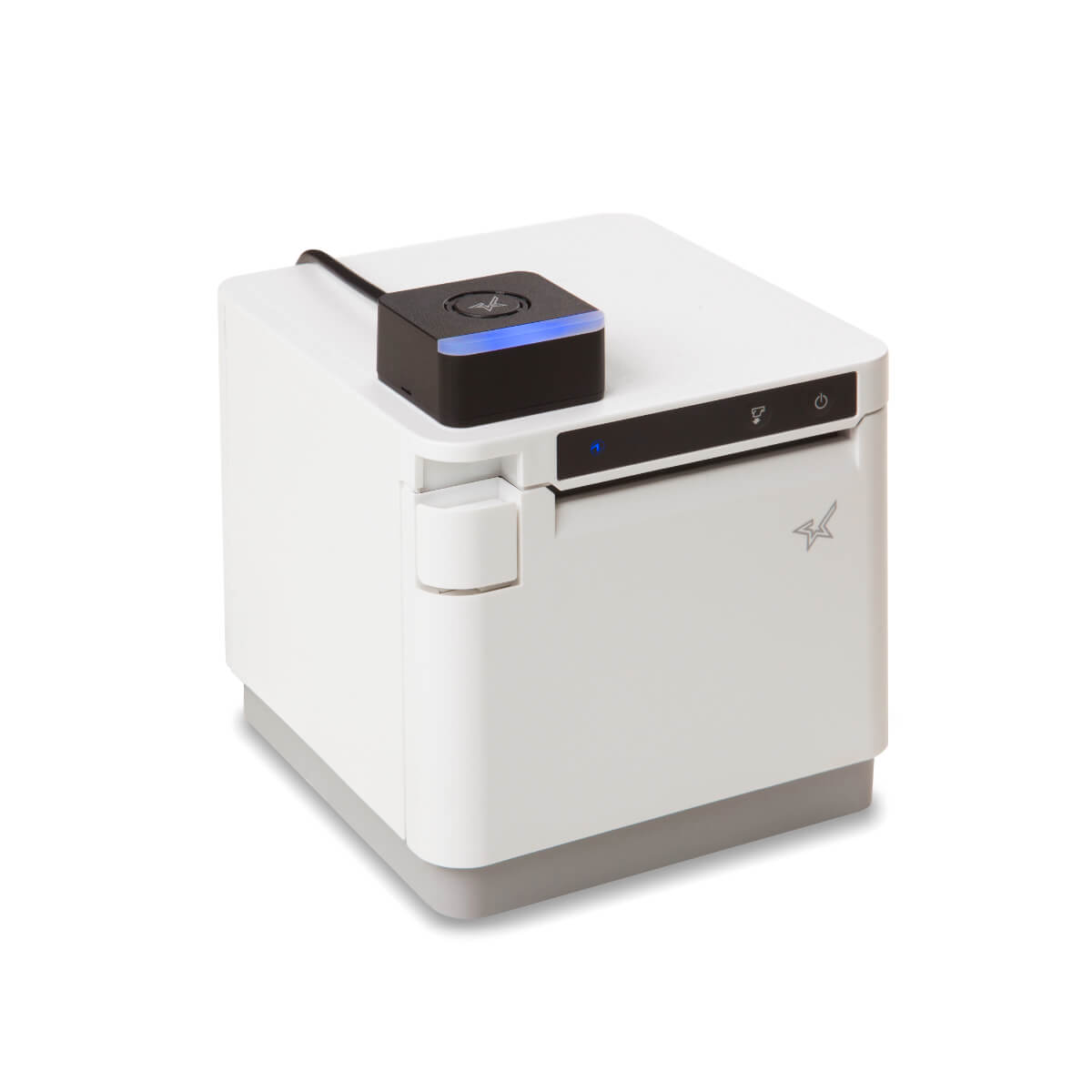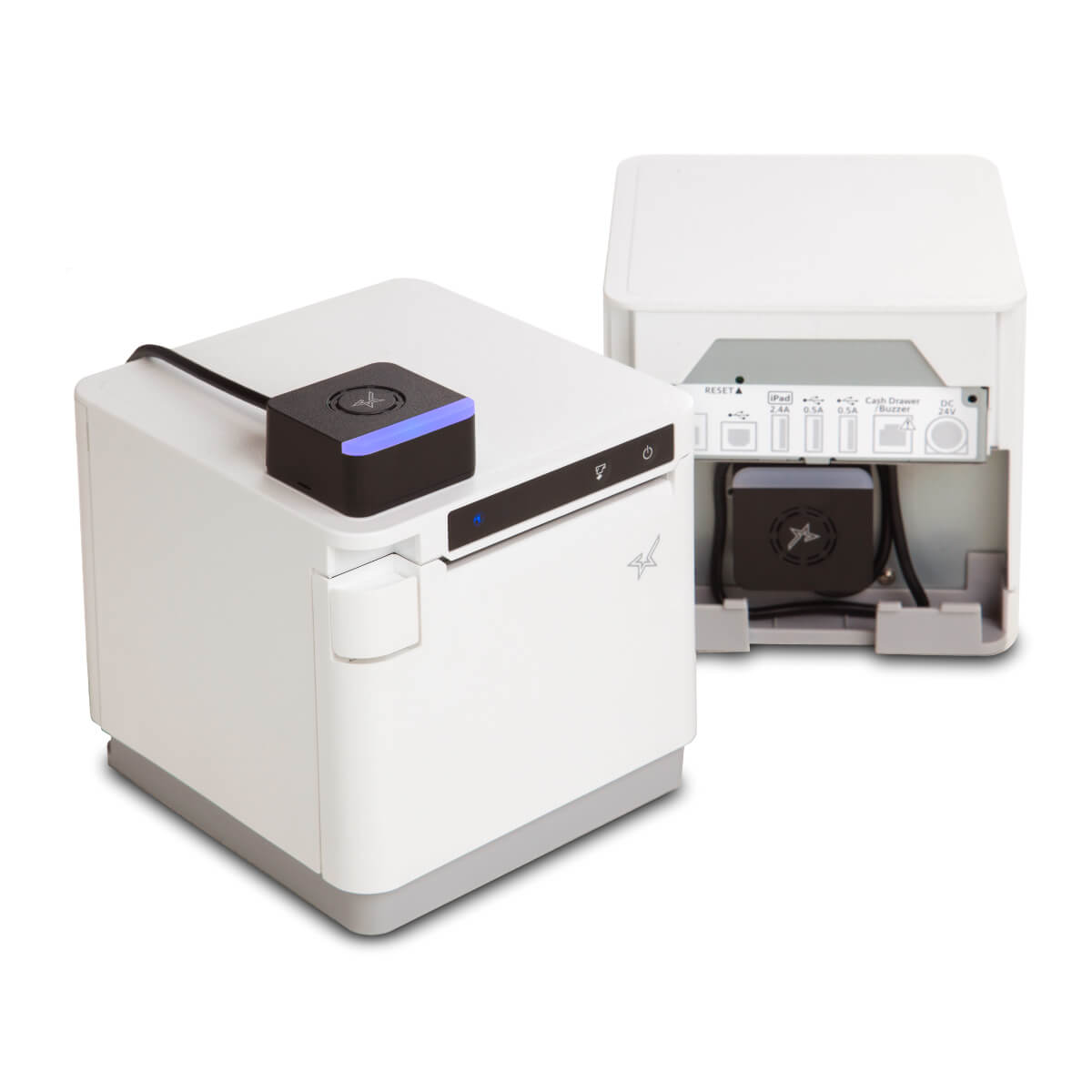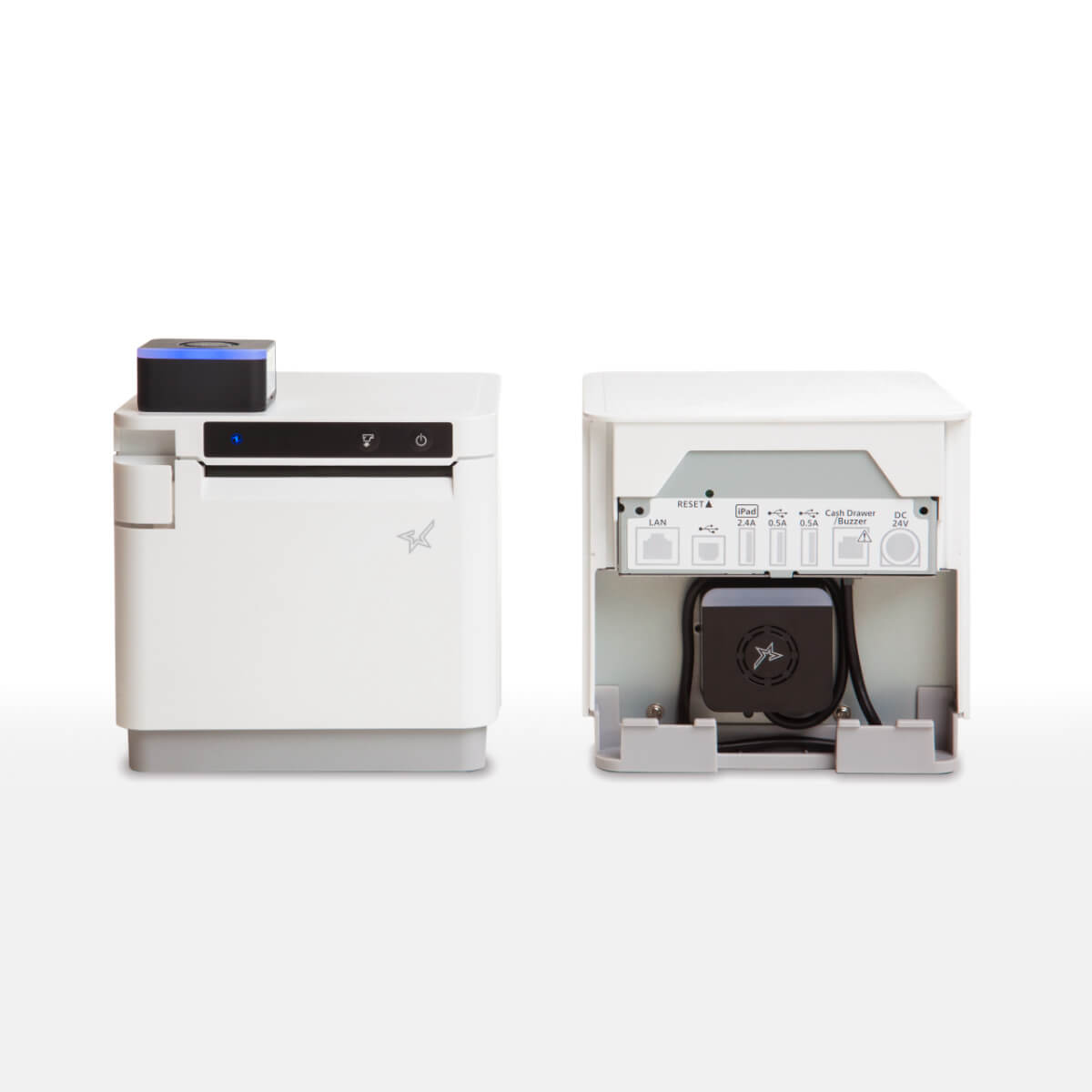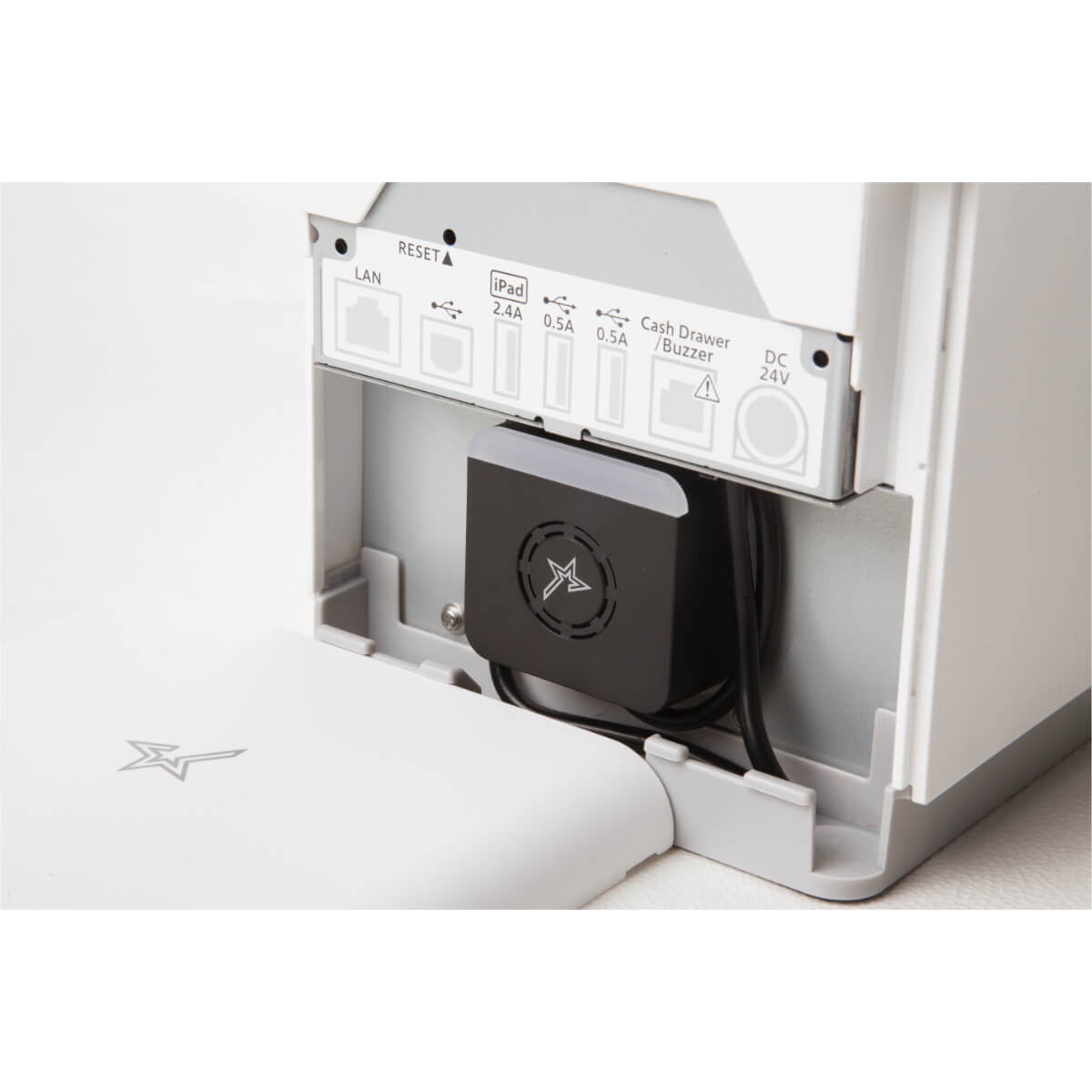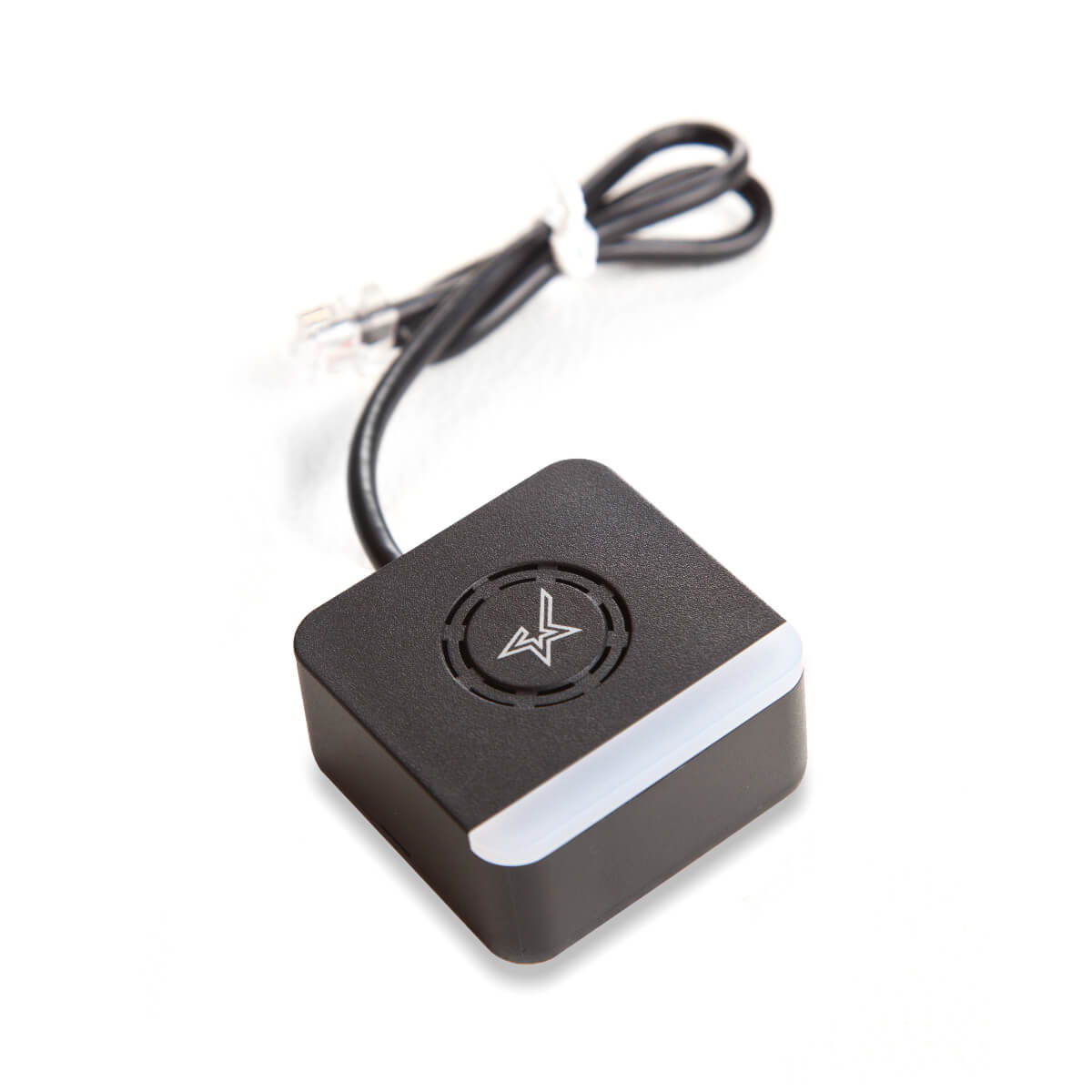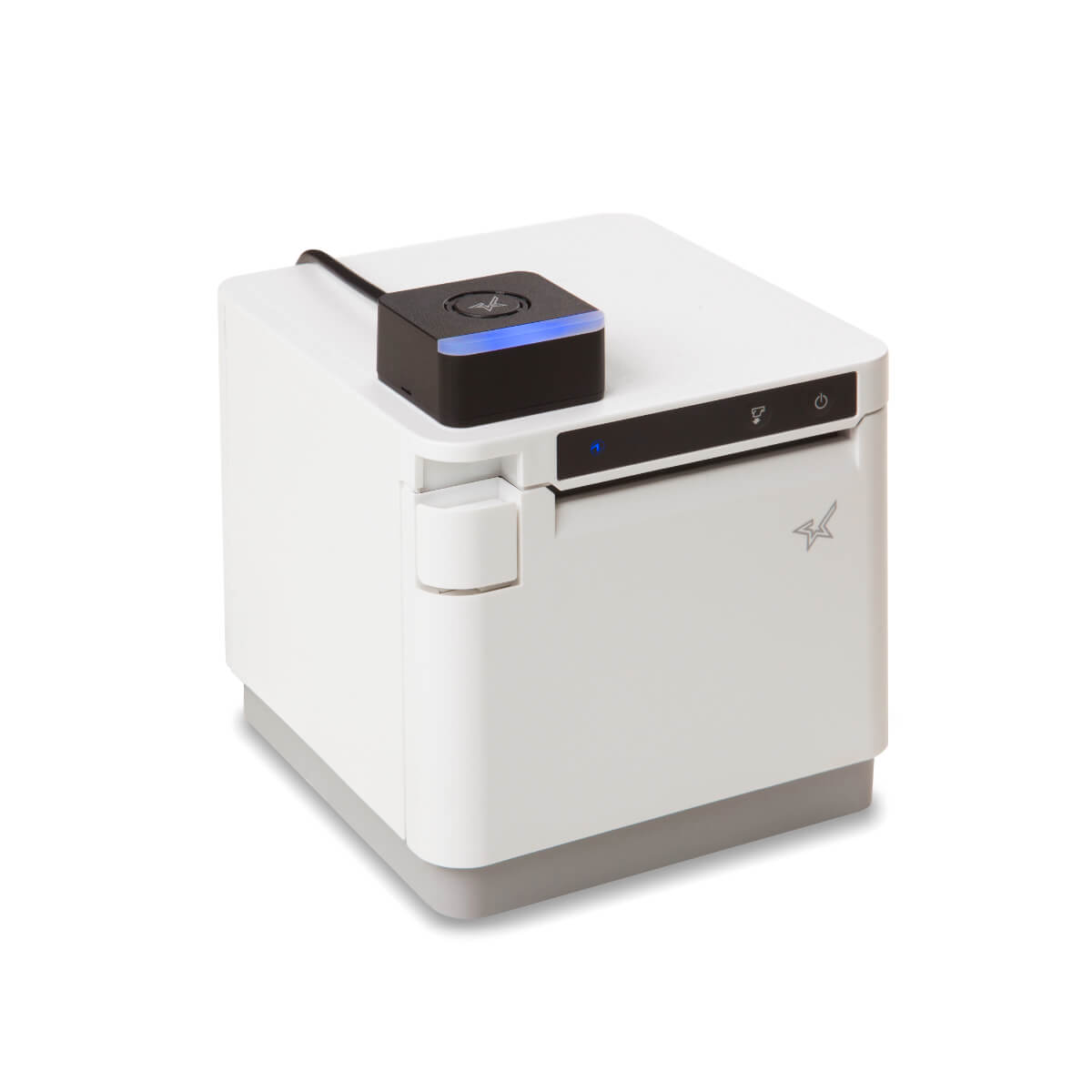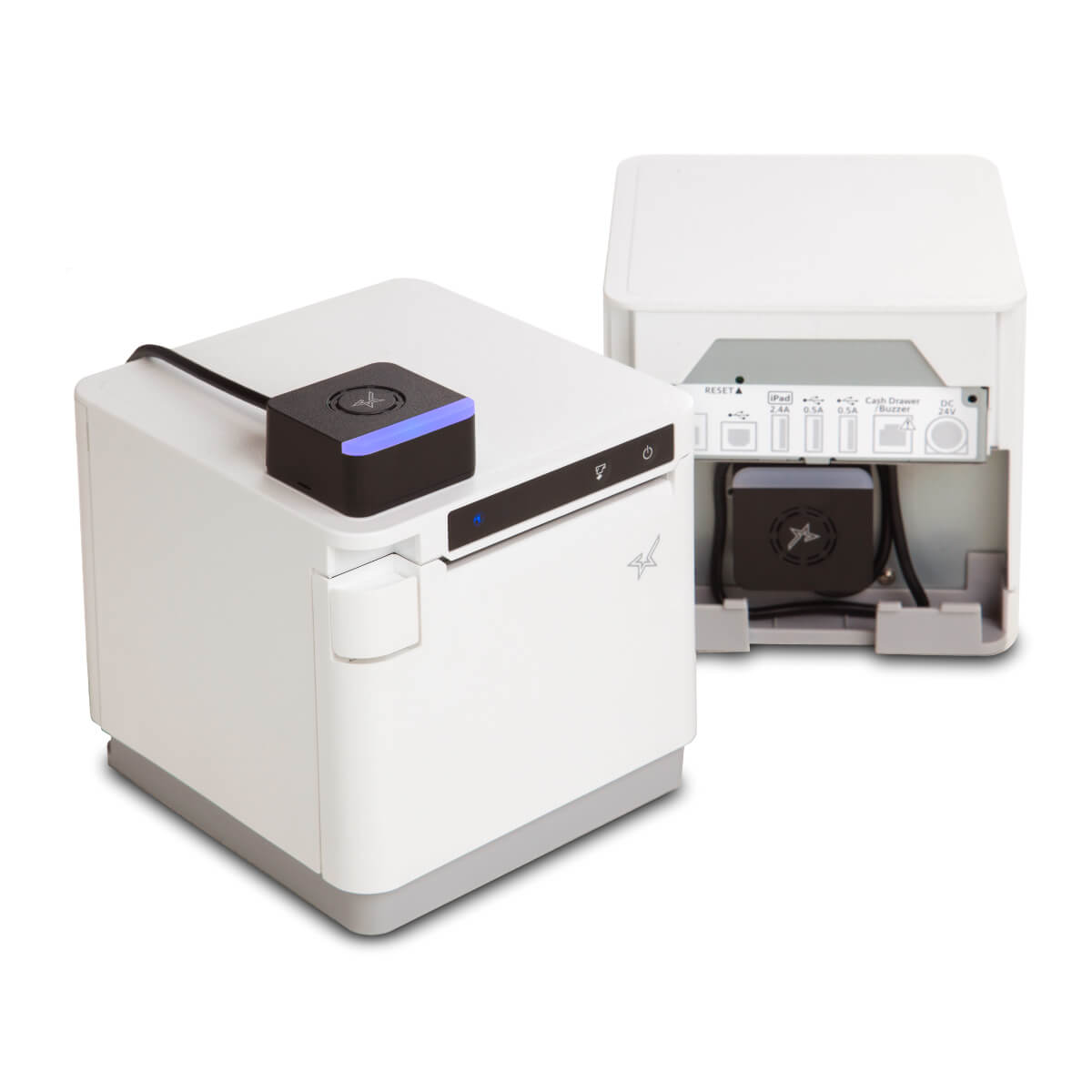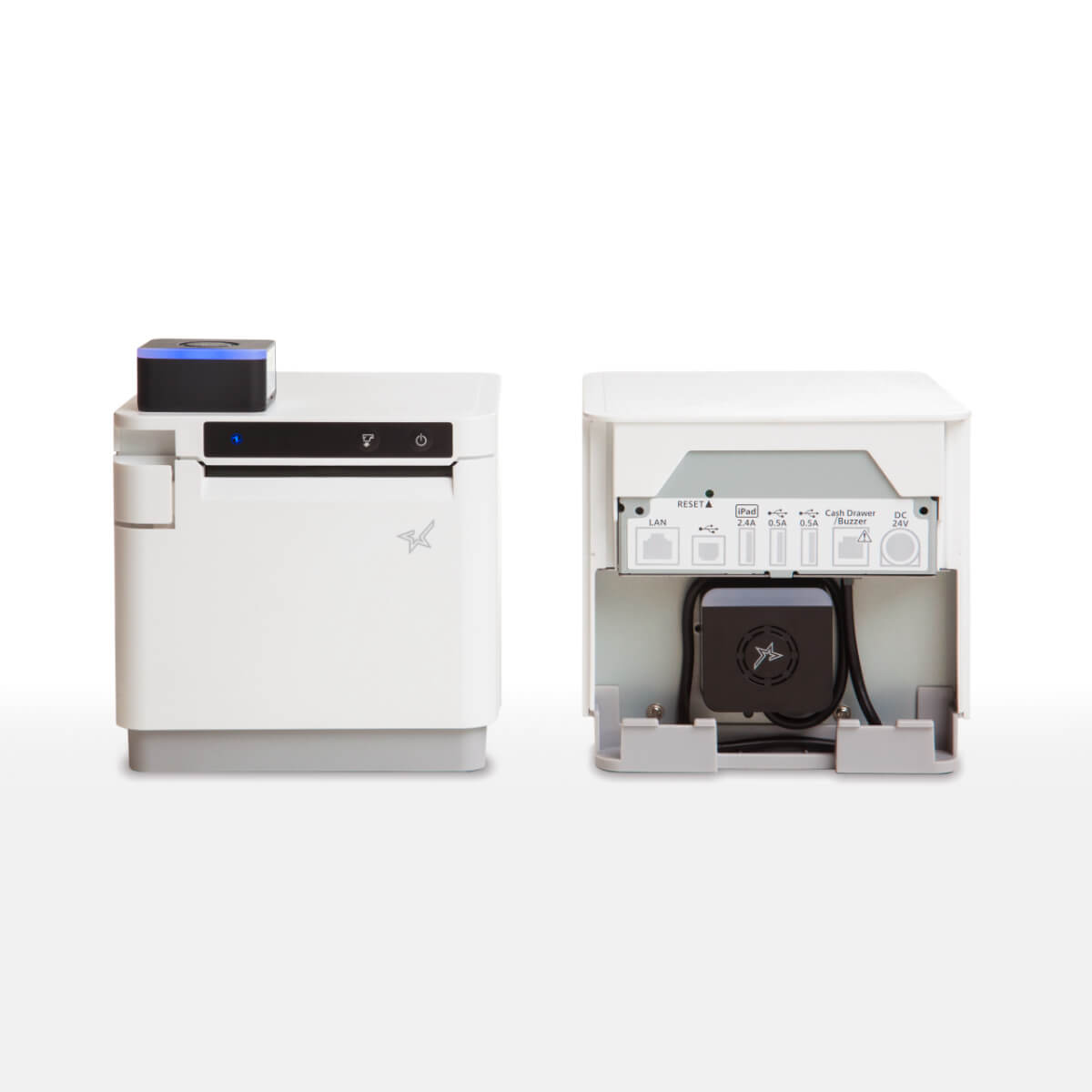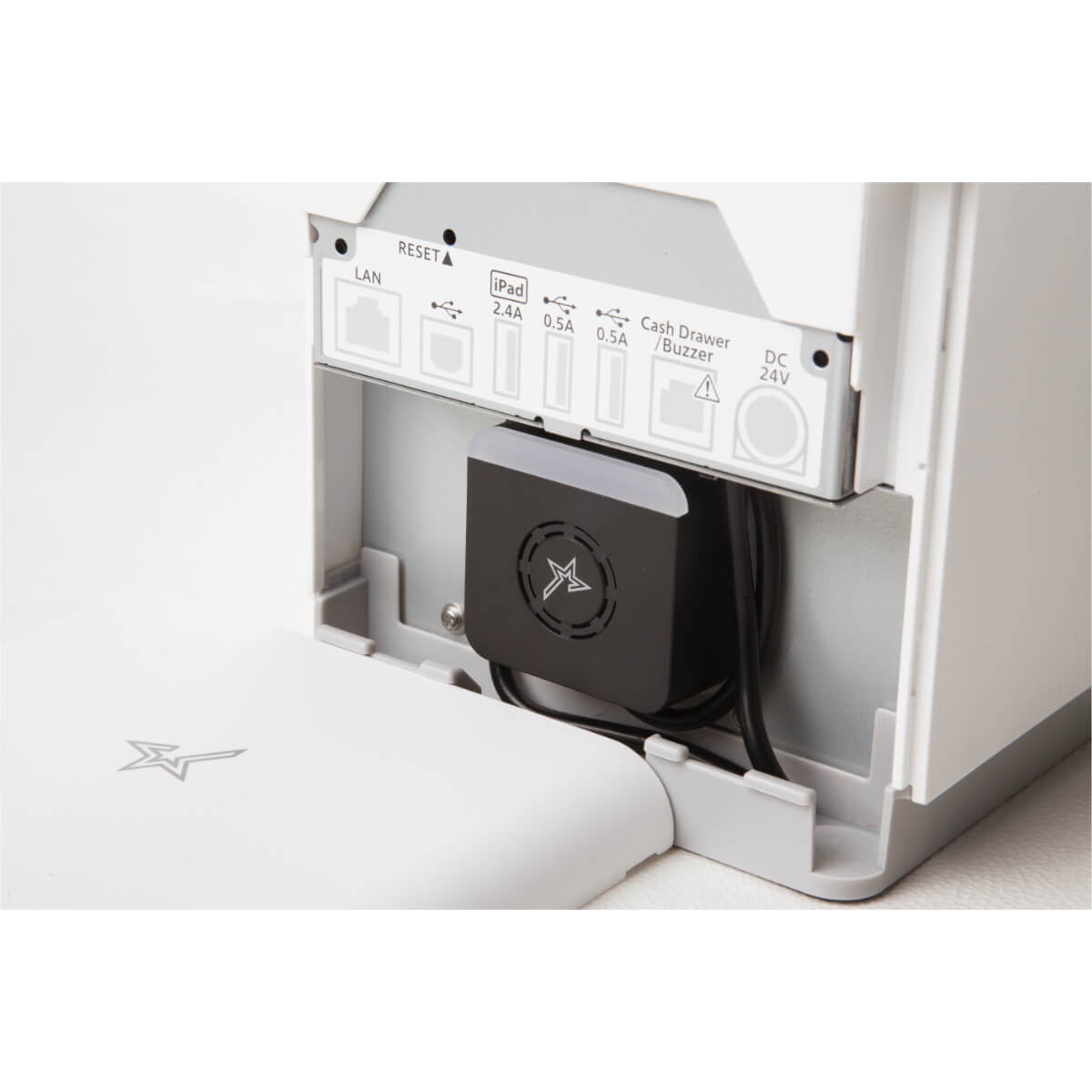 Sufficient volume to alert staff of incoming orders in the kitchen
High-quality sound and blue LED suitable for stylish bars and restaurants
Sounds and volume control from the host device
Features
Sufficient volume to alert staff of incoming orders in the kitchen
High-quality sound and blue LED suitable for stylish bars and restaurants
Sounds and volume control from the host device
16 sounds are registere in the mC-Sound. Users can select the sound to play and volume from a host device.
If you would like to see information other than the above features, please refer to the "Others" section.
Dimensions(mm)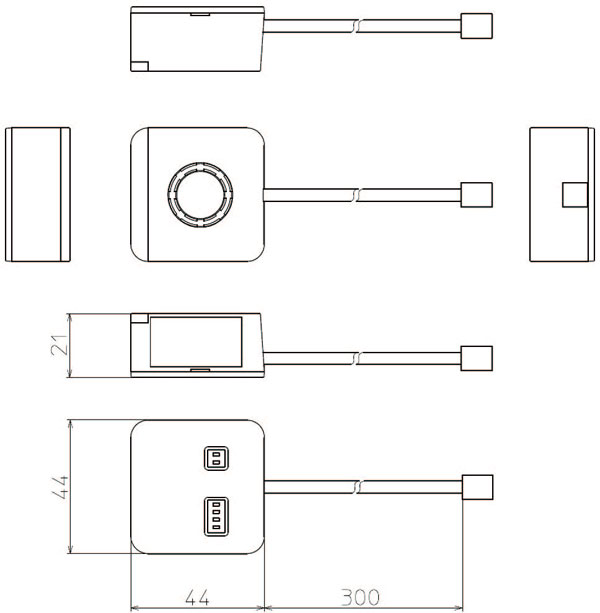 Specifications
Item
MCS10
Color
Black
Dimensions
44mm(W) x 44mm(D) x 21mm(H)
Weight
Approx. 45g
Sound Pressure
Installed on top of printer : Maximum approx. 89dB
Installed inside on back of printer: Maximum approx. 88dB
Measurement distance : 10cm
*The sound pressure and sound quality may vary depending on the measurement environment and playback sound.
Registered Sounds
16 sounds
Interface
DK port (cable is about 30cm)
Sounds
Registered Sounds
16 sounds are registered in the mC-Sound.
Users can select sounds and volume by means of directions and commands from their application.
It is also possible to set sounds and volume with the Dip switches on the rear side of the mC-sound.
※The setting from the application overrides the DIP switch settings.
Melody Sample
* Click to make a sound. Please note the volume.
Whether you can play the built-in sound or not and how to play it depends on your system and application.
For details, please contact your system developer.
Playback of Received Data
The mC-Sound plays the sound data sent from a host device.
This operation is close to the streaming playback.
Error Sounds
The mC-Sound has a function to play an error sound when a printer error occurs.
※To use this function, enable "Sound on Error (mC-Sound)" from "Memory Switch Settings" of the "mC-Print Utility".
| Conditions | Error Sound |
| --- | --- |
| Printer cover open error | (Play starts 30 seconds after the error occurs) Long beep (continuous) |
| No paper error | Beep, beep … (1/2 second intervals) |
| Printer network error | Beep, beep, beep … (1/8 second intervals) |
| Printer irrecoverable error | Beep, beep, beep …(1/16 second intervals) |
Software Support

Tools for Developers
Direct print support from device or native application StarPRNT SDK
iOS:StarPRNT for iOS (Support languages: Swift,Objective-C)
Android:StarPRNT for Android (Support languags: Java)
Windows:StarPRNT for UWP SDK / StarPRNT for Windows Desktop SDK (Support langeuage:C#)
Direct print support from PC
Windows : StarPRNT for mCollection (Windows printer driver / OPOS driver)
Mac / Linux : CUPS driver
Related Contents
For Corporate / Developers
Manual / Store Applications
Other
Installation on the printer
Installation inside the printer
SDK and dedicated software is available
SDKs for iOS, Android and Windows and the OPOS driver are available. The mC-Sound can be controlled via printer.
<mC-Sound Supported Printers>
(Note)
*All company and product names are trademarks or registered trademarks of their respective owners.
Trademarks