Environmentally Friendly Manufacturing(Special Products)
Star offers a lineup of printers that have implemented product manufacturing considering the environment.
Miniaturized and lightweight design thermal printer "TSP100IV"
By making the printer more stylish and compact yet allowing it to maintain the convenience of the built-in power supply of the previous model TSP100III, we have achieved a compact design and weight reduction of about 20%.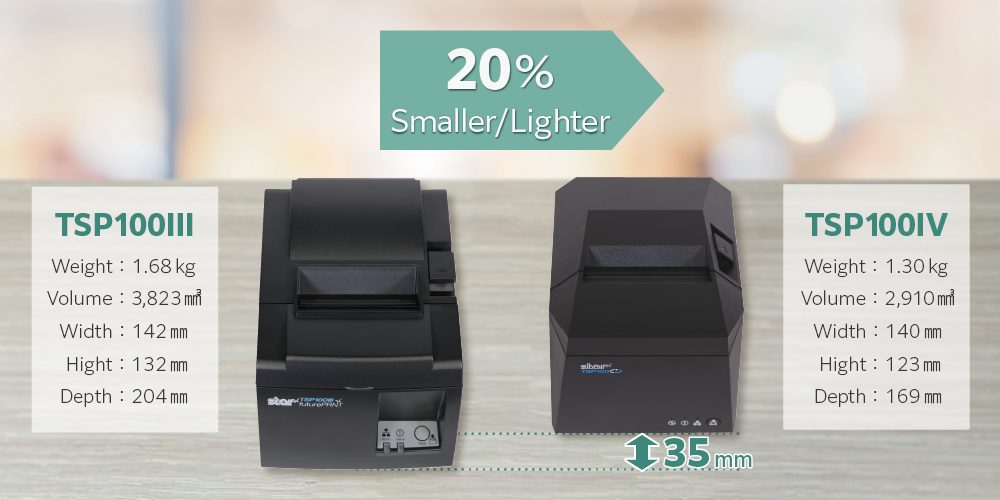 The product packaging size is reduced by about 30%,

and the pulp mold that is made using 100% wastepaper is adopted for the cushioning material.
Improved loading efficiency by approx. 40% and reduced CO2 emissions during shipping
Reduced CO2 emissions when disposing of the packaging materials
Contributes to attaining a recycling society by using 100% wastepaper for cushioning materials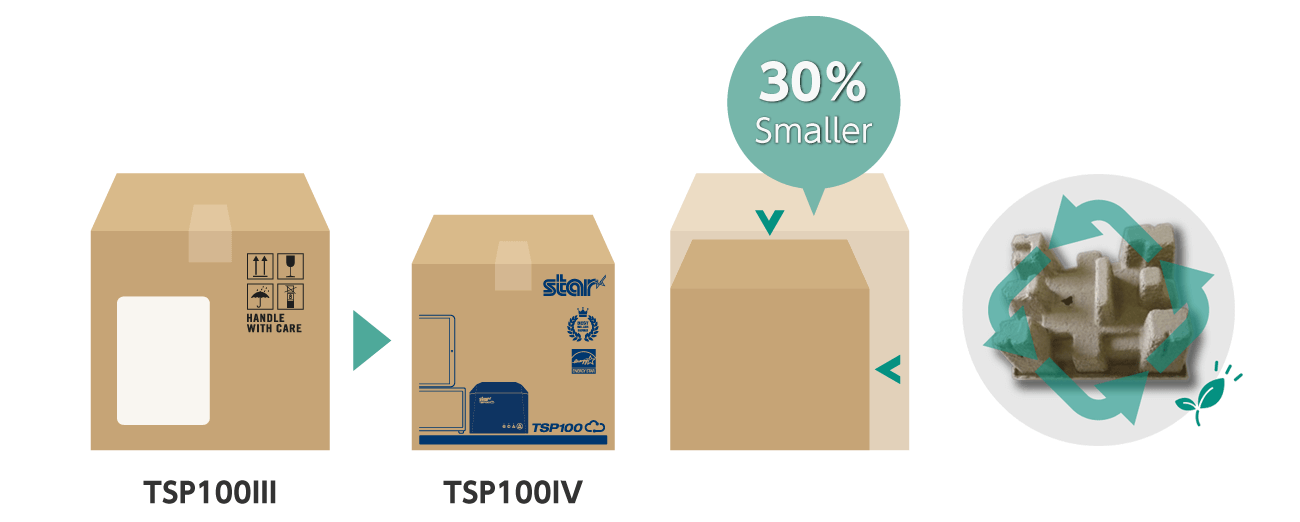 Linerless Label Printer "mC-Label®3"
Linerless Label Printer Features
No mount for labels

Since there is no mount for the label, we have saved resources, and CO₂ generated when the mount is incinerated can be eliminated.

You can change the length of the label according to the printed content

Unlike die-cut labels (labels with mounts that are cut out to a fixed length), liner-less labels can change the length of the label to match the printed content. For that reason, you can print information efficiently and won't use excess amounts of paper.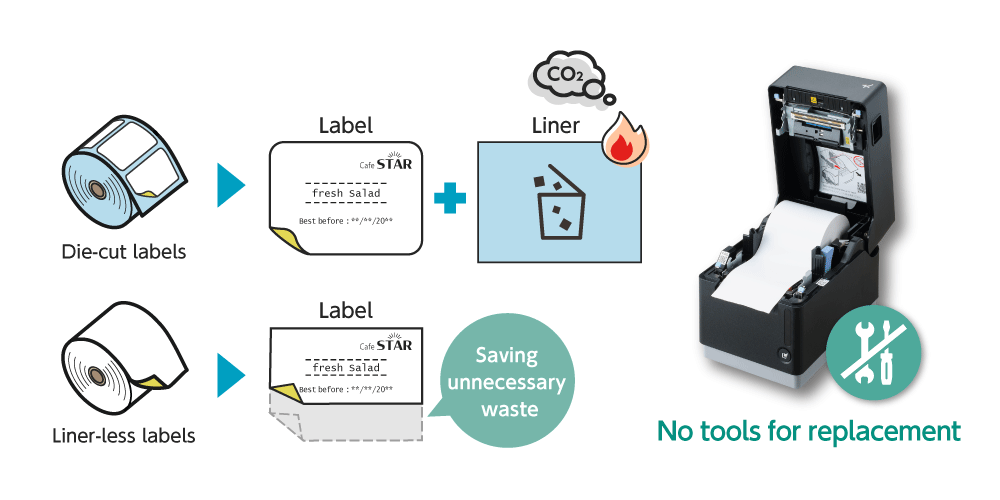 Easy maintenance design that is environmentally friendly and gentle on people
"mC-Label®3" can replace parts that have been worn out by use over many years, so the printer can continue to be used for a long time.
mC-Label®3 does not require a tool for part replacement. "Easy maintenance design" allows customers easily to replace parts themselves.
The easy maintenance design reduces the number of shipments required for repairs. For that reason, this contributes to the reduction of CO2 emissions.
Efforts to addressing environmental issues relating to receipt paper
Paper-saving function
Reduced the amount of paper used for receipts through paper-saving functions including shrunk printing and reduced margins.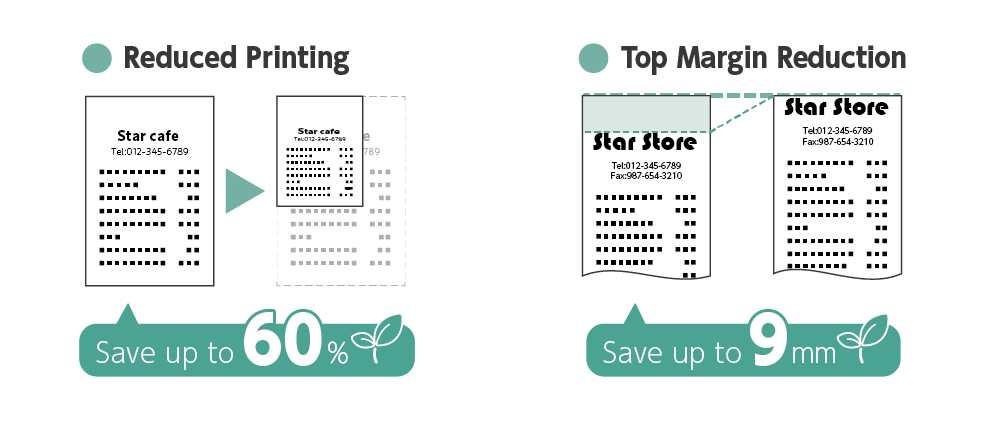 Supporting thermal paper having low environmental impact
Contributes to reducing environmental impact by supporting thermosensitive paper that conforms to thin thermosensitive paper, and BPA (bisphenol A)-free in Europe.