TUP500/TMP500 Series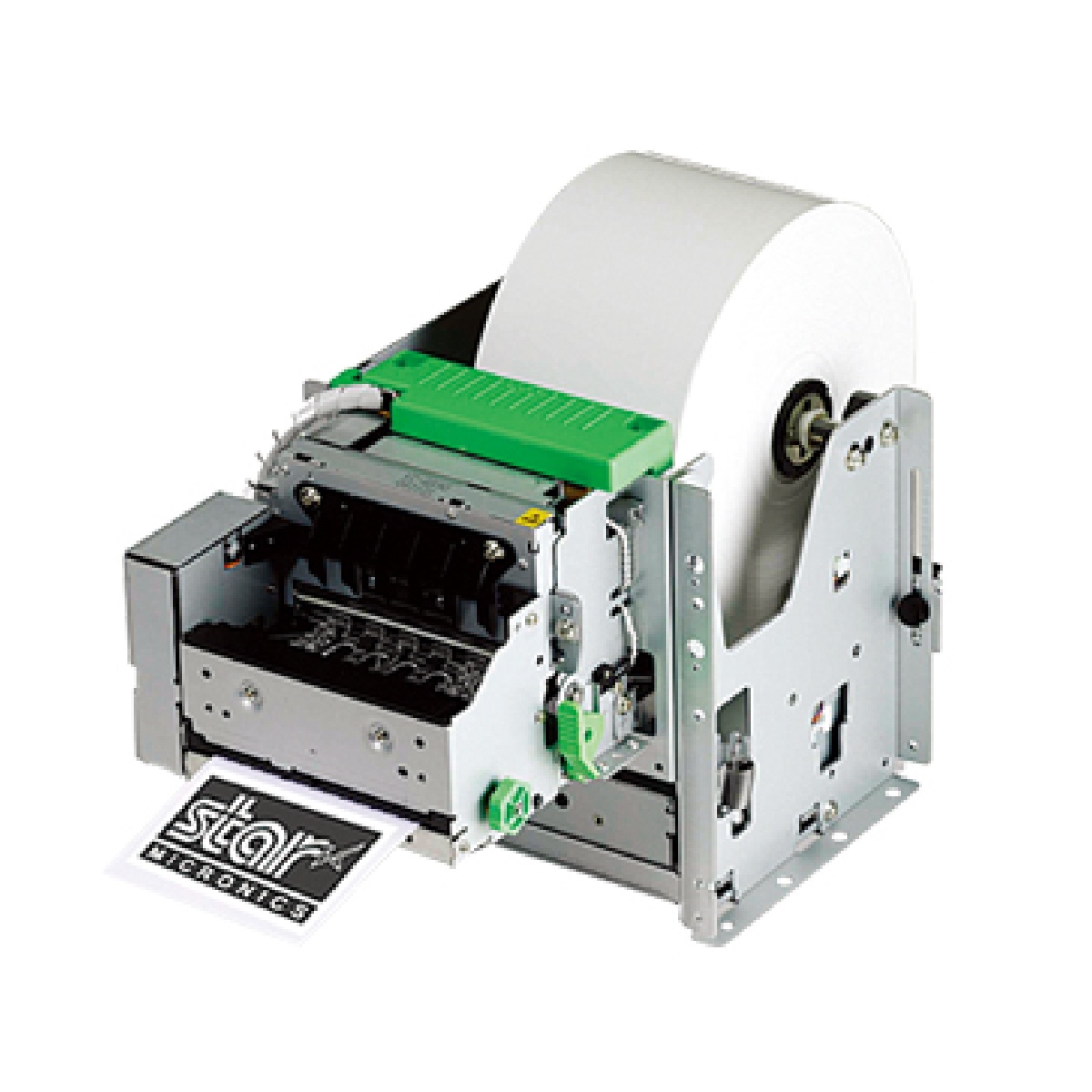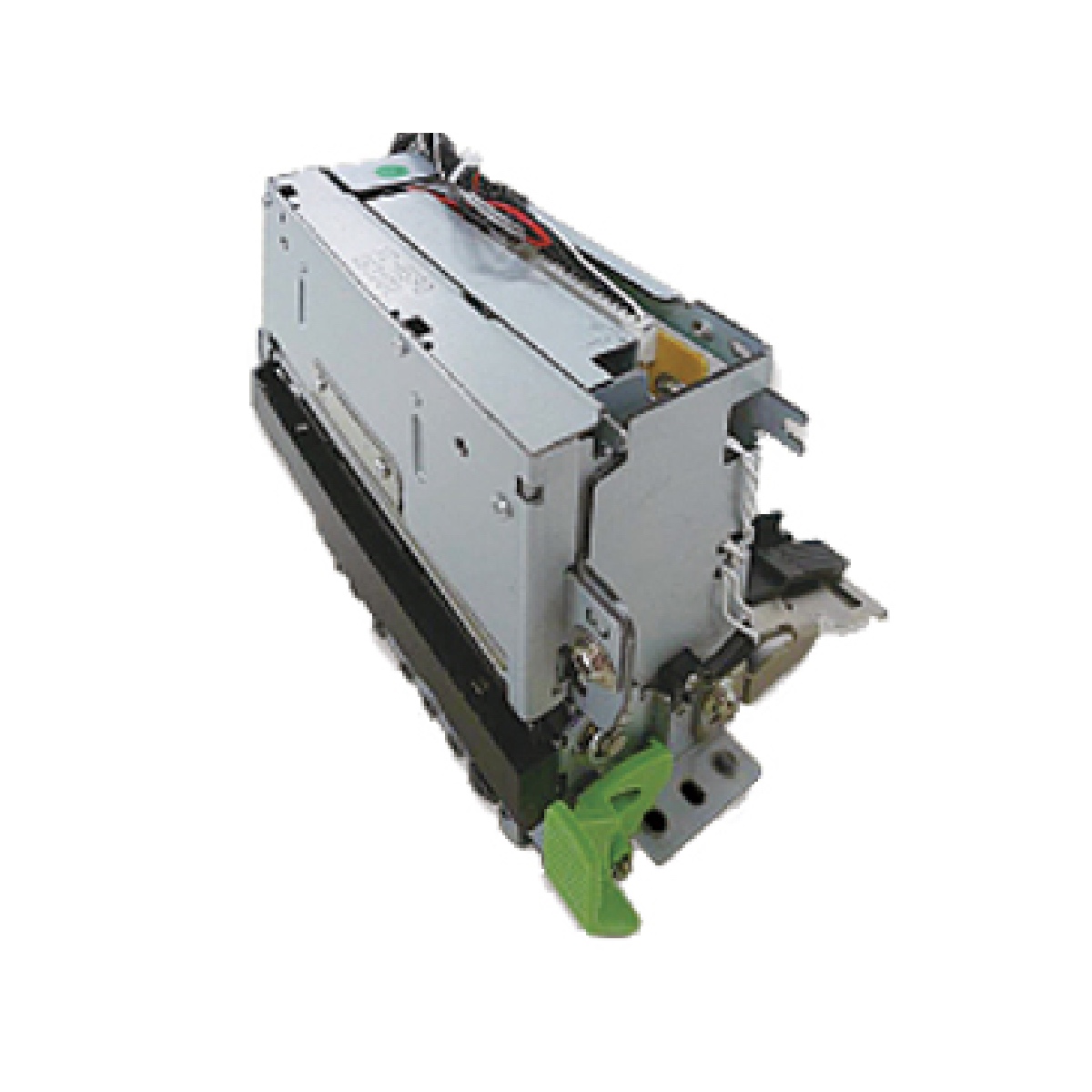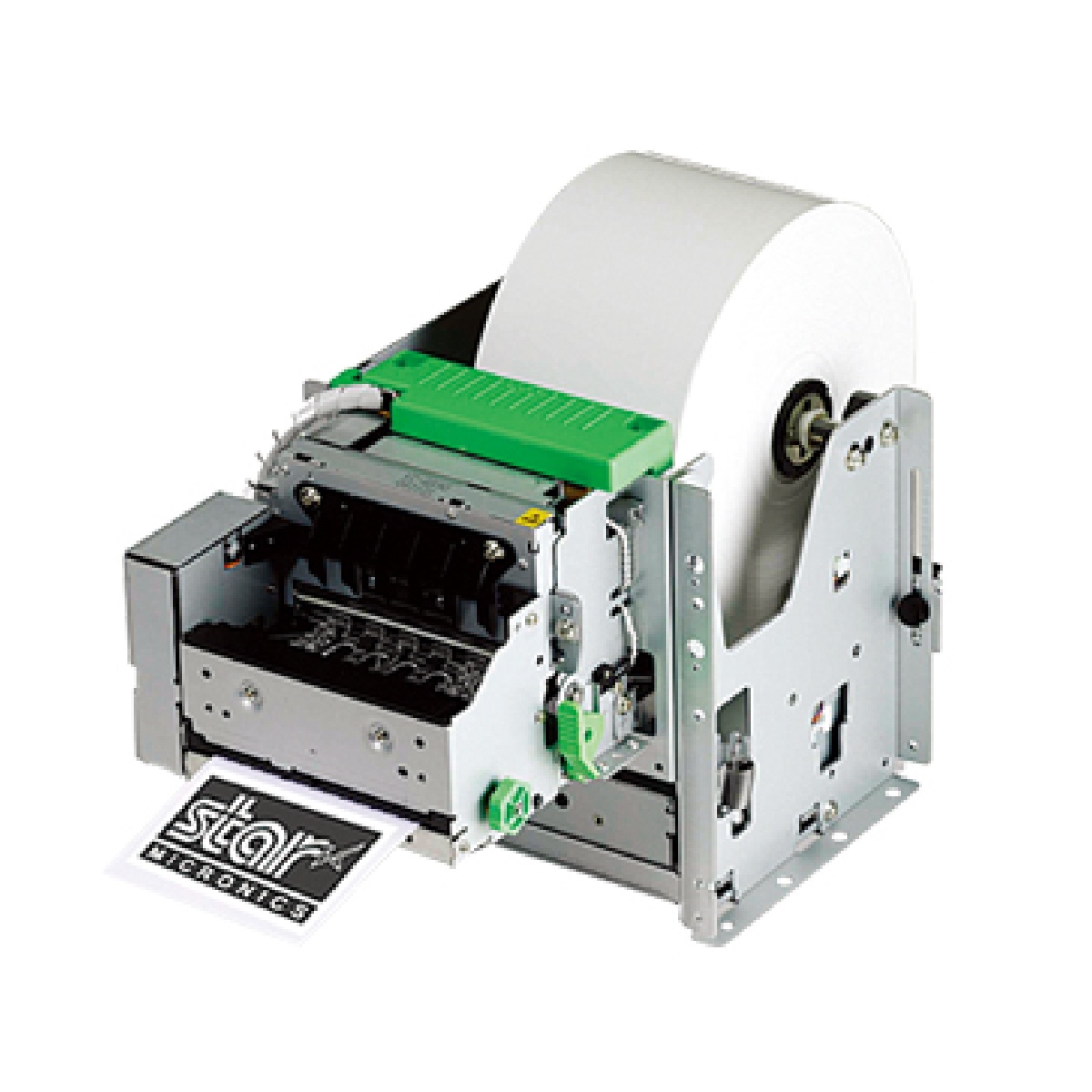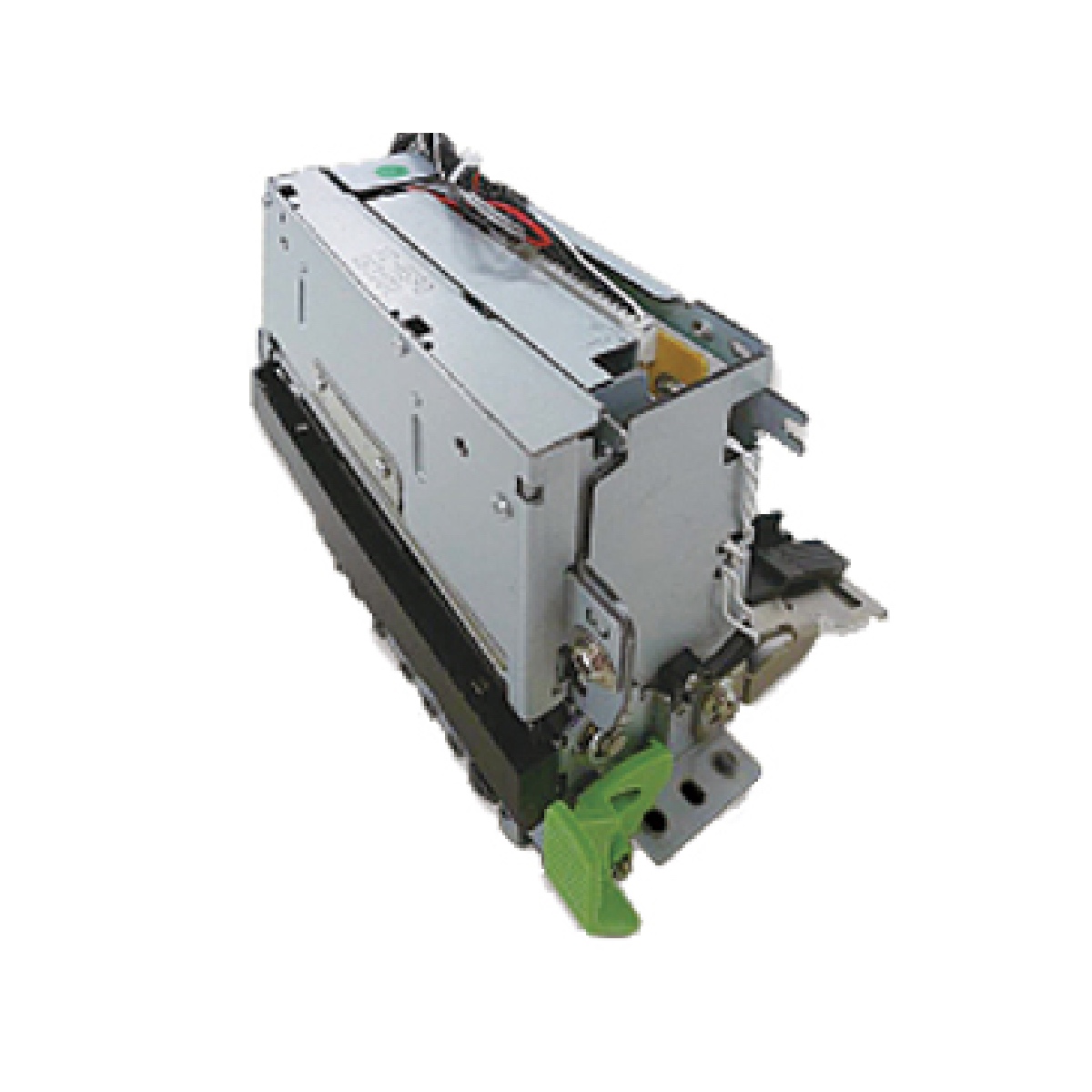 3 Inch Thermal Printer Mechanism with Presenter Function, Flexible Media (Paper Width: 45-82.5mm)
Presenter prevents paper jams & handles varying document lengths
Capable of printing Barcodes receipts, tickets, and labels(TUP542)
Flexible media (Paper width: Min. 45mm to Max. 82.5mm)
Thermal Printer Mechanisms
58mm Thermal Paper
80mm Thermal Paper
Features
Presenter prevents paper jams & handles varying document lengths
Capable of printing Barcodes receipts, tickets, and labels(TUP542)
0.065mm to 0.15mm paper thickness allowing for complete application functionality
Flexible media (Paper width: Min. 45mm to Max. 82.5mm)
If you would like to see information other than the above features, please refer to the "Others" section.
Dimensions(mm)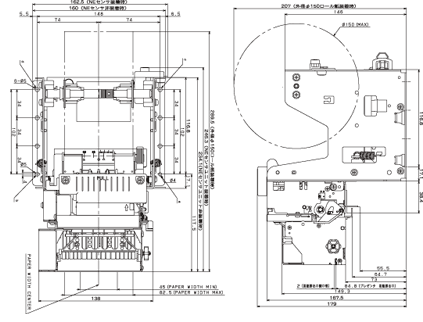 Specifications
Model Name
TUP592
Print Method
Direct Thermal Line Printing
Print Resolution
8 or 16 dot(H) x 8 dot (V)/mm (203 or 406 x 203 dpi)
Printable Width
Max. 80 mm with 1st column print
Print Speed
up to 220 mm/second (for use with suitable 80/82.5 mm high sensitivity paper with standard 15 cm roll diameter)
Default speed 180 mm per second
Paper Feed Speed
up to 220 mm per second
Paper Loading
Semi Automatic with easy "Lift & Tilt" Functionality
Paper
Media
Thermal Paper Rolls
specifications
2 Colour Printing
Special thermal paper required
Width
45 mm–82.5 mm
Roll Diameter
15 cm/6" with 25.4 cm/10" option (RHU-T500)
Thickness
0.065 to 0.15 mm
Paper Sensors
Black Mark, Paper End, Paper Low Sensors
Auto cutter
Type
Full Cut
Life
1.0 million cuts (paper thickness: 0.065 to 0.1 mm)
0.3 million cuts (paper thickness: 0.1 to 0.15 mm)
MCBF
60 million lines (MCBF)
Control Board (TBD500)
Flash ROM
16 Mbit
Logo Store
4 Mbit
Emulations
Star Line Mode, Star Page Mode, ESC/POS™
Barcodes
UPC-A/E, JAN/EAN-8/13, ITF,
CODE39, CODE93, CODE128, CODABAR (NW-7), PDF417, QR
Code Pages
Star Mode = 40 + 1 blank,
ESC/POS™ Mode = 10 + 1 blank
Presenter Unit (PR500)
Driving Motor
1 DC motor
Paper Loop
Upper Side Loop
Ejecting Speed
300 mm/second
Paper Length
75–300 mm
Sensors
3 paper sensors including presenter
Life
1 million receipts
Operating Conditions
0–50°C
10–80%RH(without condensation)
Storage Conditions
-20–60°C
10–90%RH(at 40°C, without condensation)
Power Supply
24 V DC±10%
Adaptor : PS60A(Option)
Interface Option
RS232C Serial, 9-Pin Serial, Parallel, USB, Ethernet
Dimensions (W x D x H)
160 x 234.1 x 179 mm
Weight
Approx. 2.5 kg
Accessories/Options
Options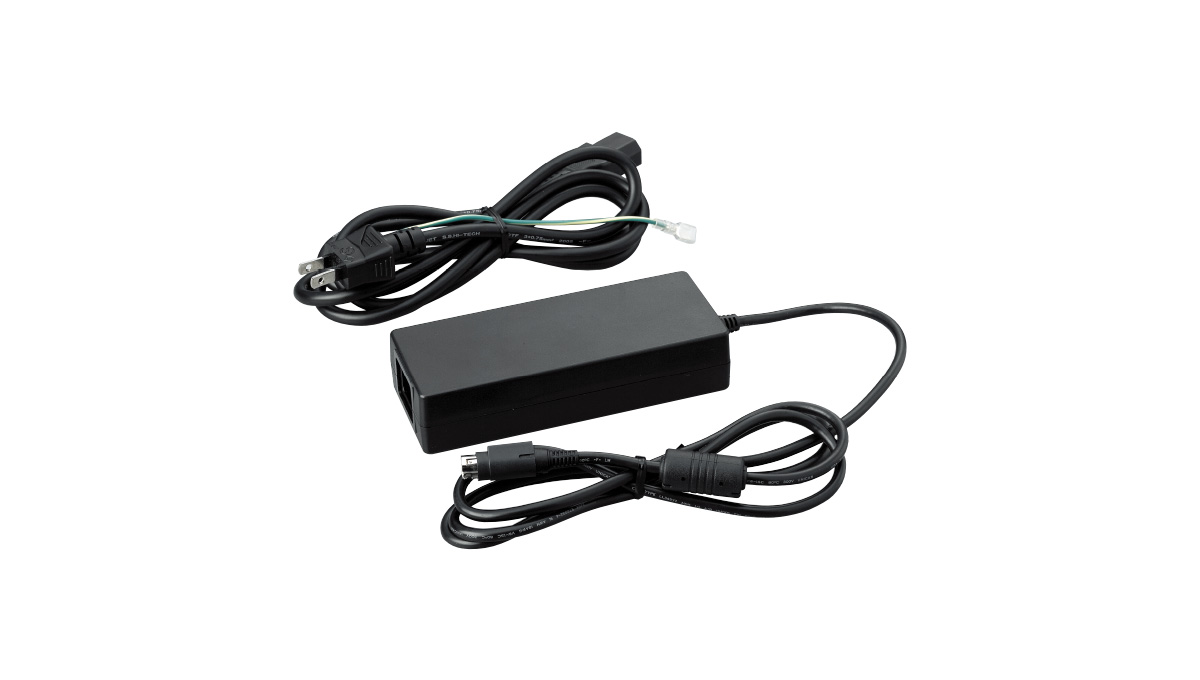 Power Supply
"PS60A-24B1 Adapter Set"
Interface Option
RS232C Serial, 9-Pin Serial, Parallel, USB, Ethernet
Other
Paper exit guide / snout with flashing LED attraction mode(Option)
High speed output (Up to 220mm per second)
25cm paper roll holder for horizontal or vertical use (max. capacity 18cm in vertical mode)(Option)
All models supplied without interface with low cost USB, Ethernet & traditional interface options(Option)
Compatible with majority of operating platforms including OPOS™, Java-POS™,Linux™, ESC/POS™ and Microsoft™ Windows with WHQL certification Dimensions
(Note)
*All company and product names are trademarks or registered trademarks of their respective owners.
Trademarks