TSP800II Series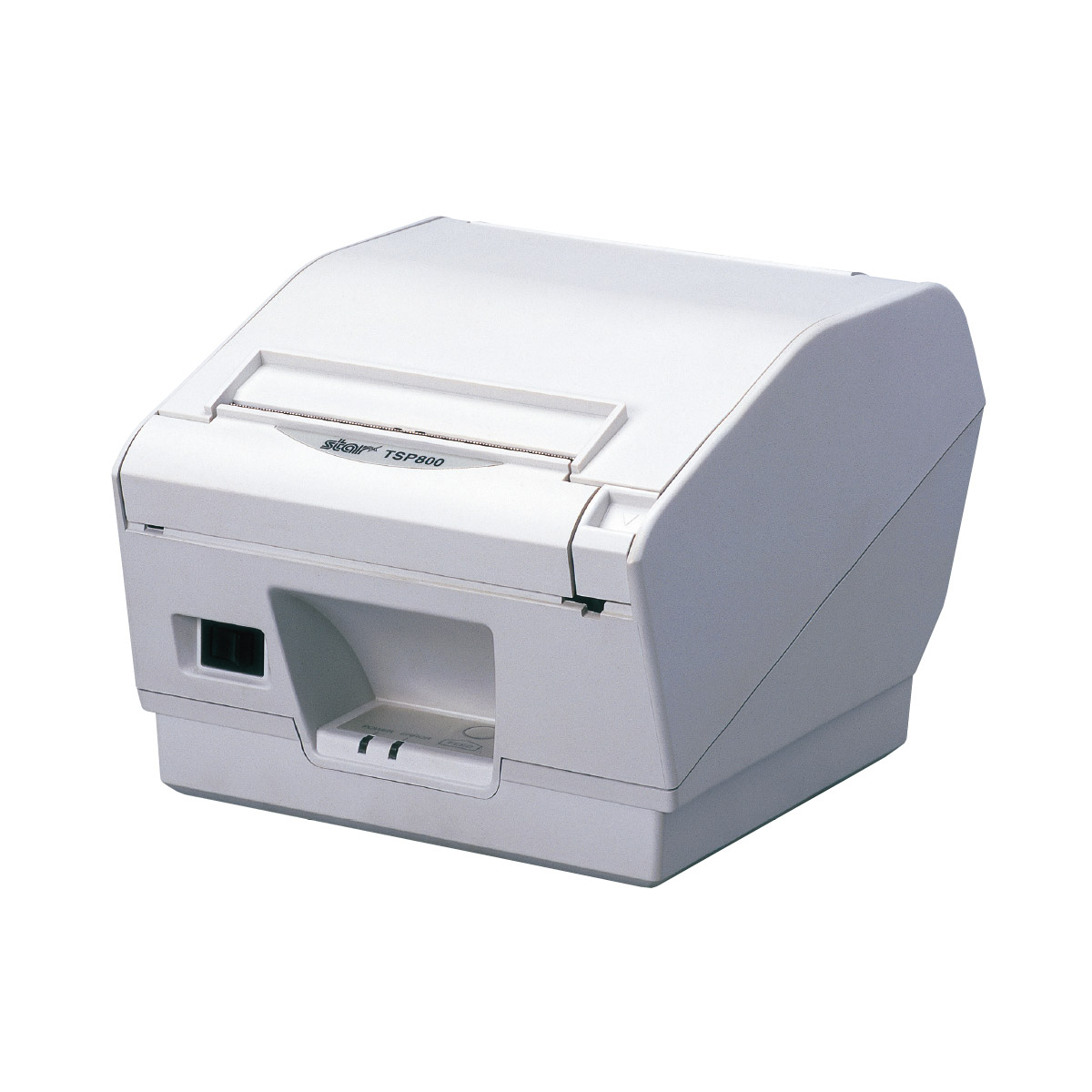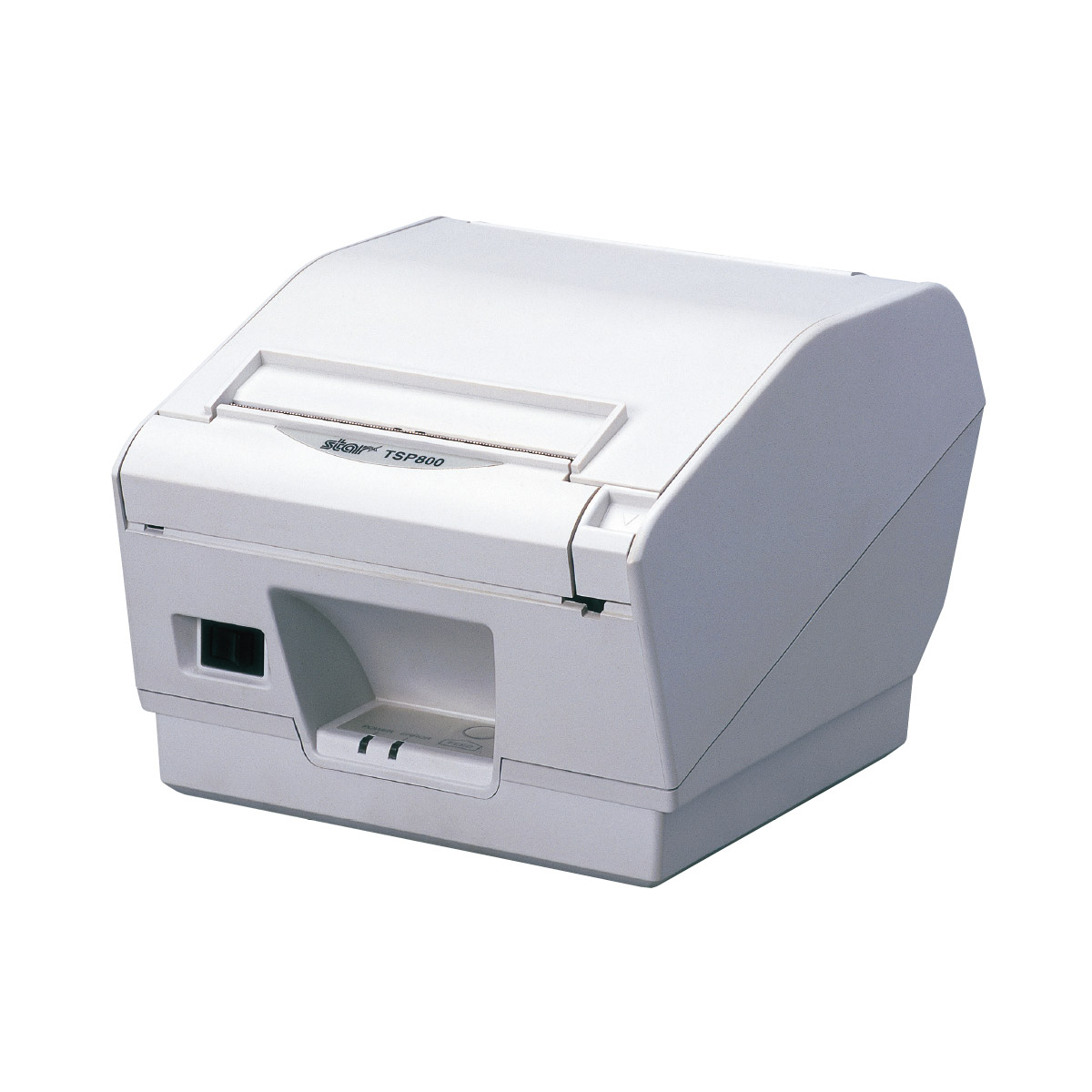 112mm Paper Width, High Speed Printing (Max. 180mm/s)
Unique 104mm print width on 112mm paper width with upto 0.15 mm thickness
Multiple overlay formats for Tickets or Coupons
A4 size print data can be reduced to 112 mm paper width
80mm Thermal Paper
112mm Thermal Paper
Features
Unique 104mm print width on 112mm paper width with upto 0.15 mm thickness
Multiple overlay formats for Tickets or Coupons
A4 size print data can be reduced to 112 mm paper width
A4 size data such as maps for KIOSK, Web screens, hotel statements, etc. can be reduced by 50%.
If you would like to see information other than the above features, please refer to the "Others" section.
Dimensions(mm)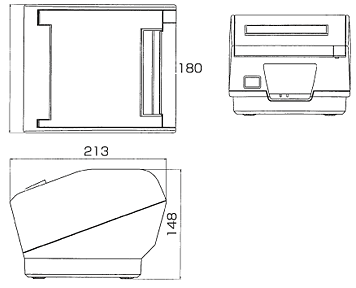 Specifications
Series
TSP800II Series
Print Method
Direct Thermal Line Printing
Number of Columns
Max. 69 columns (12 x 24 dots)
Character Matrix
ANK. 12 x 24, IBM Graphic 12 x 32
Resolution
203 dpi (8 dots/mm)
Line Spacing
3 mm or 4 mm (Programmable)
Print Width
104 mm (832 dots)
Print Speed
Up to 180 mm/second
Character Set
ANK 95, 32 Int, 128 Graphic
International Code Pages
Star Mode = 40. ESC/POS= 6 & 1 Blank allowing an additional character page to be added
Barcodes
UPC-A/E, JAN/EAN-8/13, ITF
CODE39, CODE93, CODE128, CODABAR, PDF417, QR Code
Paper
Type
Thermal paper
Width
111.5±0.5 mm (4.5″)
Diameter
Max. 100 mm
Thickness
0.065–0.15 mm
Loading
Drop-in and Print
Reliability
20 million lines (MCBF)
Auto-cutter
(guillotine)
2.0 million cuts
(if the paper thickness is between 0.065 and 0.075 mm)
Emulation
Star Line Mode, Star Page Mode, ESC/POS
Operating Conditions
5–45°C
10–90%RH(without condensation)
Storage Conditions
-20–60°C
10–90%RH(without condensation)
Power Supply
DC 24 V±10%
Adaptor : PS60A(Option)
Power Consumption
Printing / Standby – Average 2.0 / 0.1 A
Peripheral Drive
2 Drivers + Compulsion Sensor
Data Buffer
Approx. 8 Kbyte
Interface
Serial, Parallel, USB, Ethernet, Bluetooth®
Options
Power Supply PS60A
Wall & Vertical Mount Kits
Additional Features
Logo & Format Store
Rear Paper Path
Near End Sensor
Black Mark Sensor
Full & Partial Cut (Selectable)
Overall Dimensions(W x D x H)
180 x 213 x 148 mm
Weight
Approx. 1.9 kg
Related Contents
For Corporate / Developers
Manual / Store Applications
Accessories/Options
Accessories
The included accessories vary depending on the model.
Options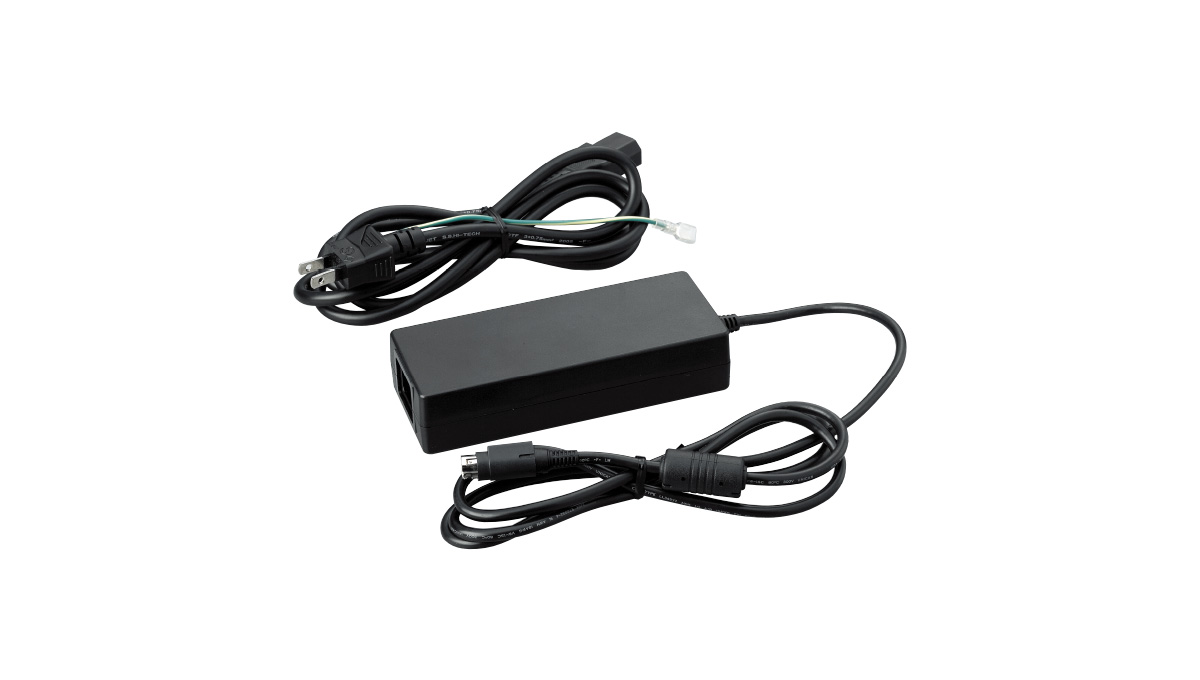 Power Supply
"PS60A-24B1 Adapter Set"
Other
Versatile 180mm/sec.Barcode,Receipt and Ticket Printer
2 color printing support
Internal or External Paper Feed (external for large capacity roll or security applications)
"Drop-In and Print" Paper Loading
Full / Partial Cutter Standard
Vertical Stand and Wall Mount Options
StarwebPRNT Support
Enables printing from Web-based applications via HTTP requests
(StarwebPRNT I/F model)
(Bluetooth® I/F model via StarwebPRNT Browser)

Apple MFi Certified (Bluetooth® I/F model)
Certified by Apple Inc. for all iOS devices including: iPad, iPhone, iPod

Compatible with Various OS Environments
Offering printer drivers for Windows, Mac OS and Linux.
StarIO facilitates developers in easily designing mobile applications without complicated communication control on diverse operating systems like Windows Mobile, Windows CE, iOS (iPhone, iPad, iPod) and Android
(Note)
*All company and product names are trademarks or registered trademarks of their respective owners.
Trademarks