TSP1000 Series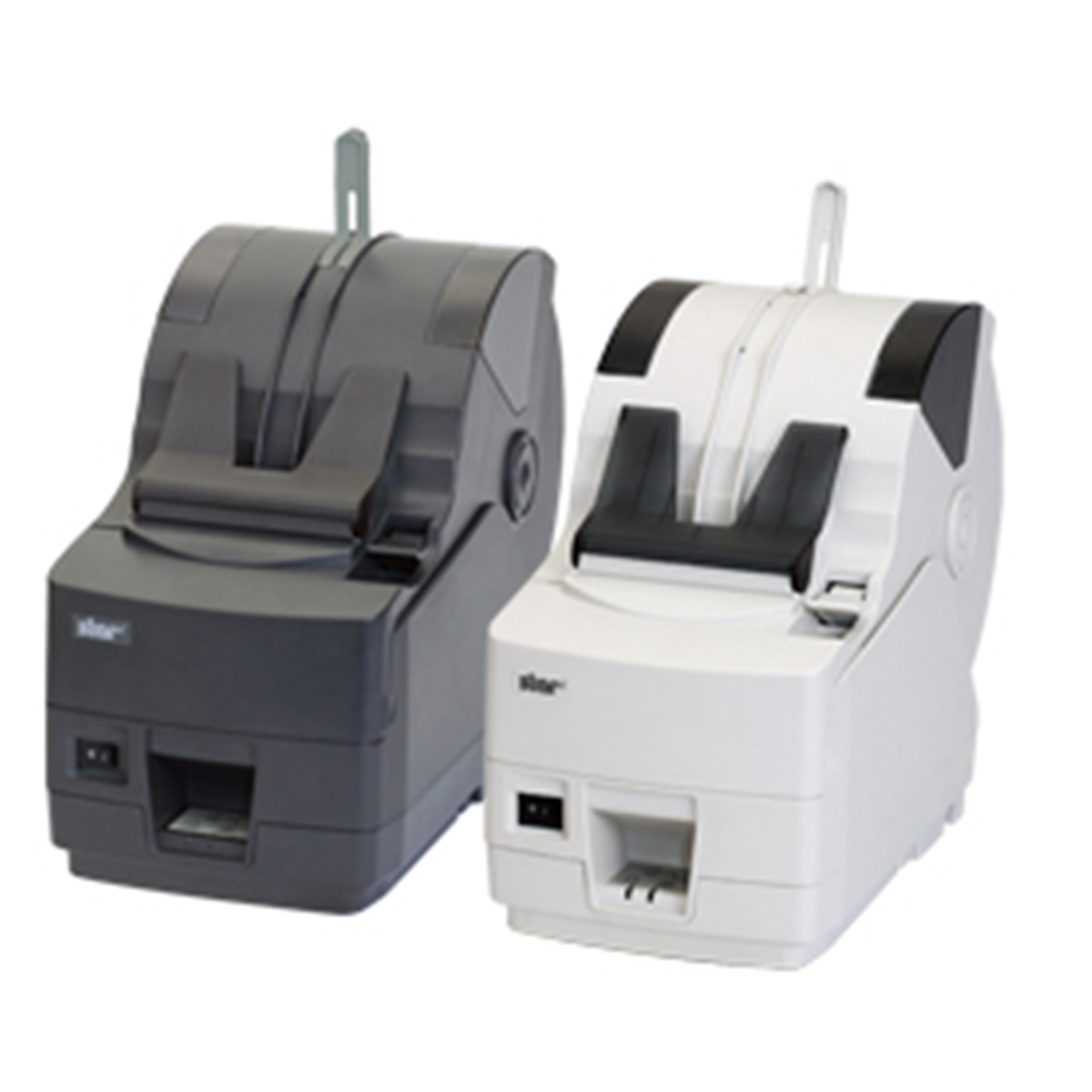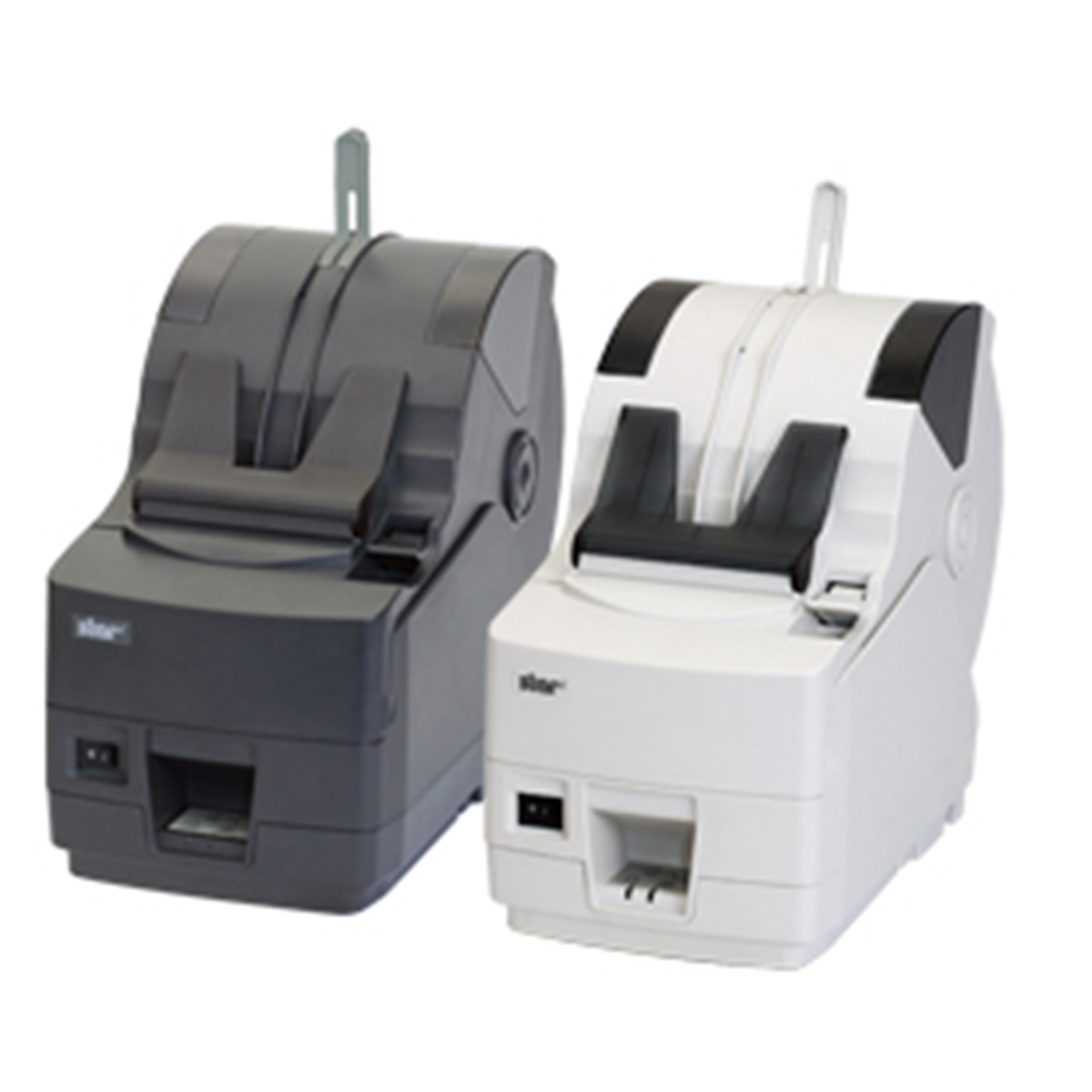 Versatile Printer with Receipt/Ticket Stacker, Multiple Paper Width (45-82.5mm Adjustable)
Large paper roll capacity (up to 180mm diameter)
Ticket stacker fitted as standard (up to 30 tickets) with fitted sensor
Multiple paper width (45-82.5mm adjustable)
58mm Thermal Paper
80mm Thermal Paper
Features
Large paper roll capacity (up to 180mm diameter)
Ticket stacker fitted as standard (up to 30 tickets) with fitted sensor
Multiple paper width (45-82.5mm adjustable)
If you would like to see information other than the above features, please refer to the "Others" section.
Dimensions(mm)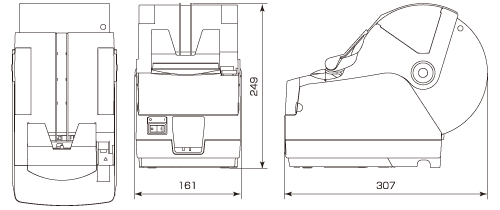 Specifications
Series
TSP1000 series
Print Method
Direct Thermal Line Printing
Print Speed
180 mm/second or 56.7 lps (8 lines per inch)
Character Matrix
12 x 24 dots, 9 x 24 dots
Print Resolution
203 dpi (8 dots/mm)
Two Colour Print Capability
Red & Black, Blue & Black
(special paper required)
No. of Columns
48/64 or 53/71 (depends on Paper Width) incl. 1st column print for lottery applications
Character set
ANK 95, 32 Int, 128 Graphic
International Code Pages
Star Mode=40, ESC/POS™= 6
1 blank allowing an additional character page to be added
Barcodes
9 versions / PDF 417
Line Spacing
3 mm or 4 mm or programmable to 1/8mm
Line Speed
180 mm/second
Paper Specifications
Width
45–82.5 mm (variable).
Thickness / Weight
0.08–0.15 mm / 80–150 gsm
Roll Diameter
180 mm
Easy-Load
Drop-In & Print
Paper End and Near End Sensor
Standard
Maximum Print Width
82.5 mm paper = 80 mm
Left / Right margin 0mm, 1st column print
Top Margin
11 mm minimum default
Autocutter (guillotine)
Full cut
Position – Approx. 11mm distance between cutter and top of form
Logo Store
Star Line Mode & ESC/POS™ mode – 440K
Star Page Mode – 248K
Flash ROM
2 x 8 Mbit Flash ROM
Interface
Serial, Parallel, USB, Ethernet
Emulation
Star Line Mode, Star Page Mode, ESC/POS
Peripheral Drive Circuit
2 circuits (24 V Max. 1 A)
No Compulsion input
Power Supply
24 V DC±10%
Adaptor : PS60A(Option)
Power Consumption
Operating / Waiting – Average 1.5 / 0.3A
Operating Conditions
Temperature: 5–45°C
Humidity: 10–90%RH (without condensation)
Storage Conditions
Temperature: 5–45°C
Humidity: 10–90%RH
Dimensions(W x D x H) / Weight
161 x 306.5 x 249 mm / 3.1 kg
Safety Standards
UL, C-UL, Tü, FCC, VCCI, EN55032, CE
Reliability
60 million lines (CRT MCBF)
20 million lines (Traditional)
Autocutter
1 million cuts(MCBF)
(0.065–0.1 mm paper)
Options
Ethernet Interface
Accessories/Options
Accessories
The included accessories vary depending on the model.
Options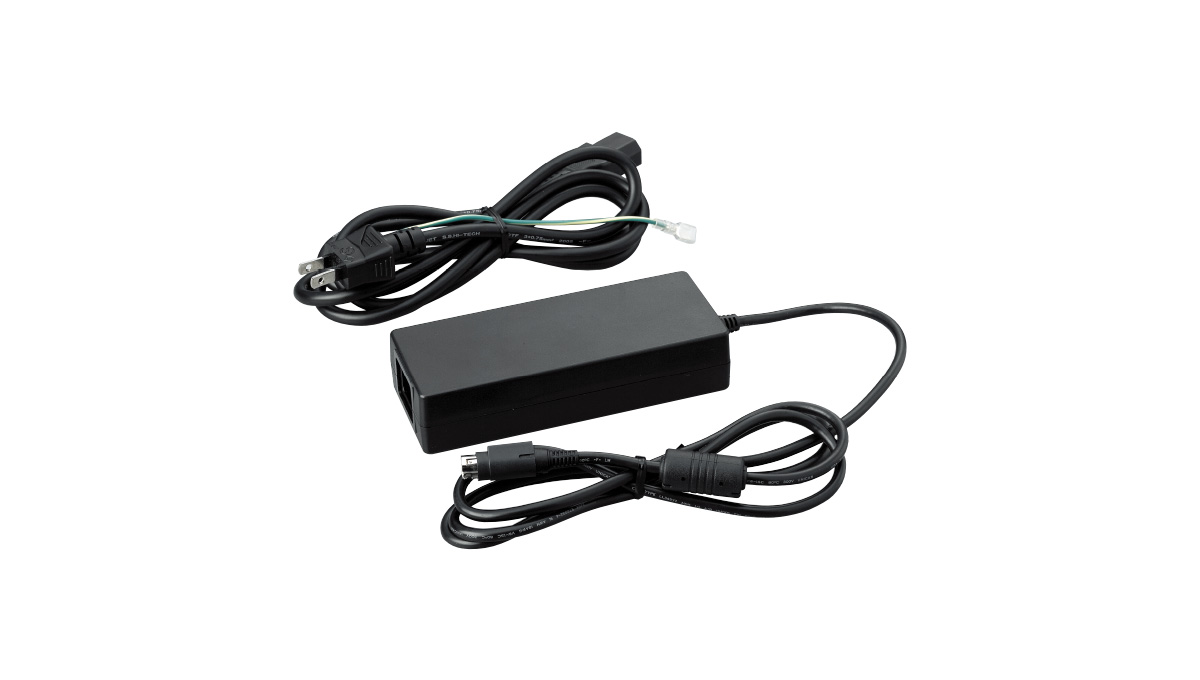 Power Supply
"PS60A-24B1 Adapter Set"
Other
High speed output - up to 180mm / sec. printing
"Drop-In & Print", Easy Load paper loading
One piece transparent cover
Two colour output available
Variable position high quality black mark sensor
(Note)
*All company and product names are trademarks or registered trademarks of their respective owners.
Trademarks