SP298 Series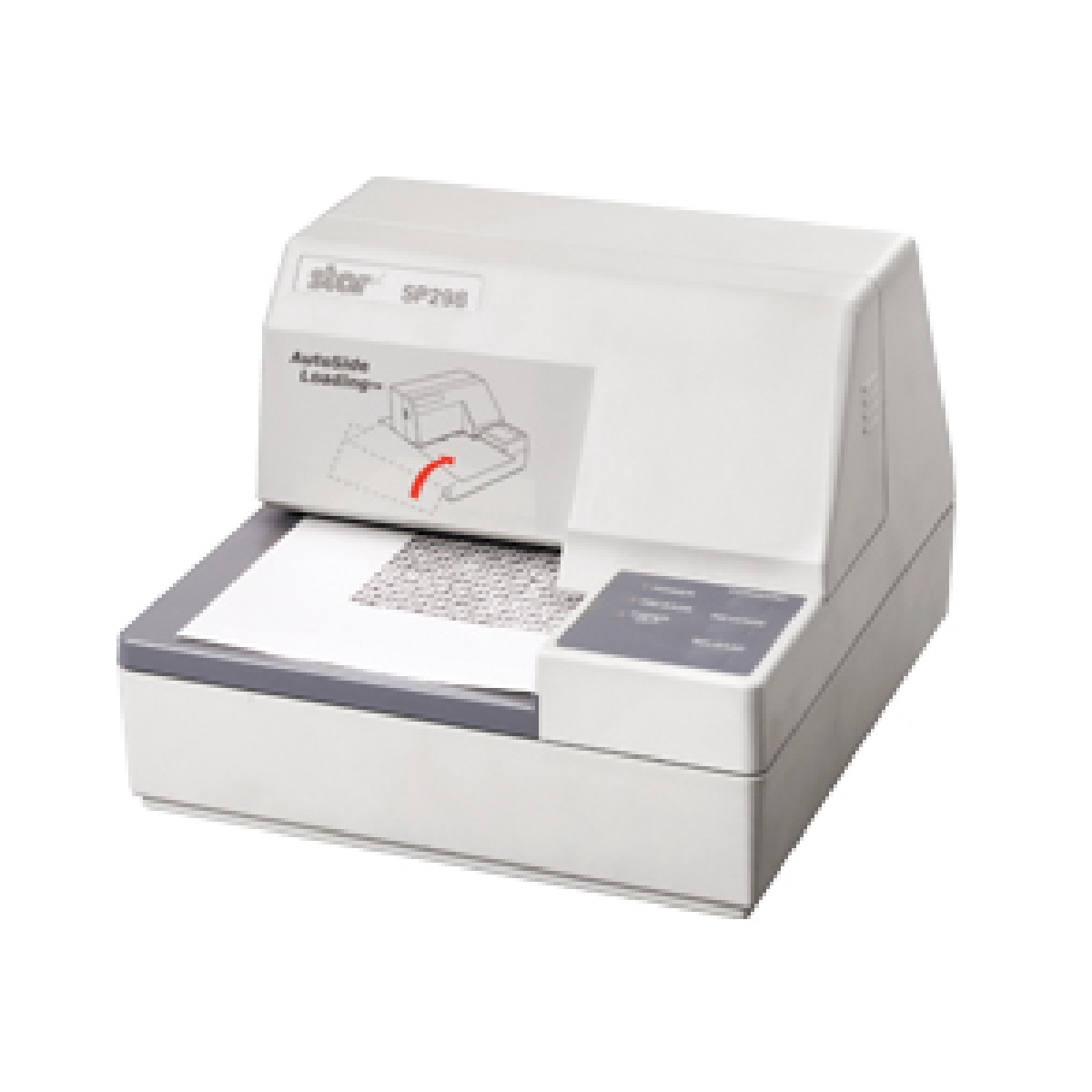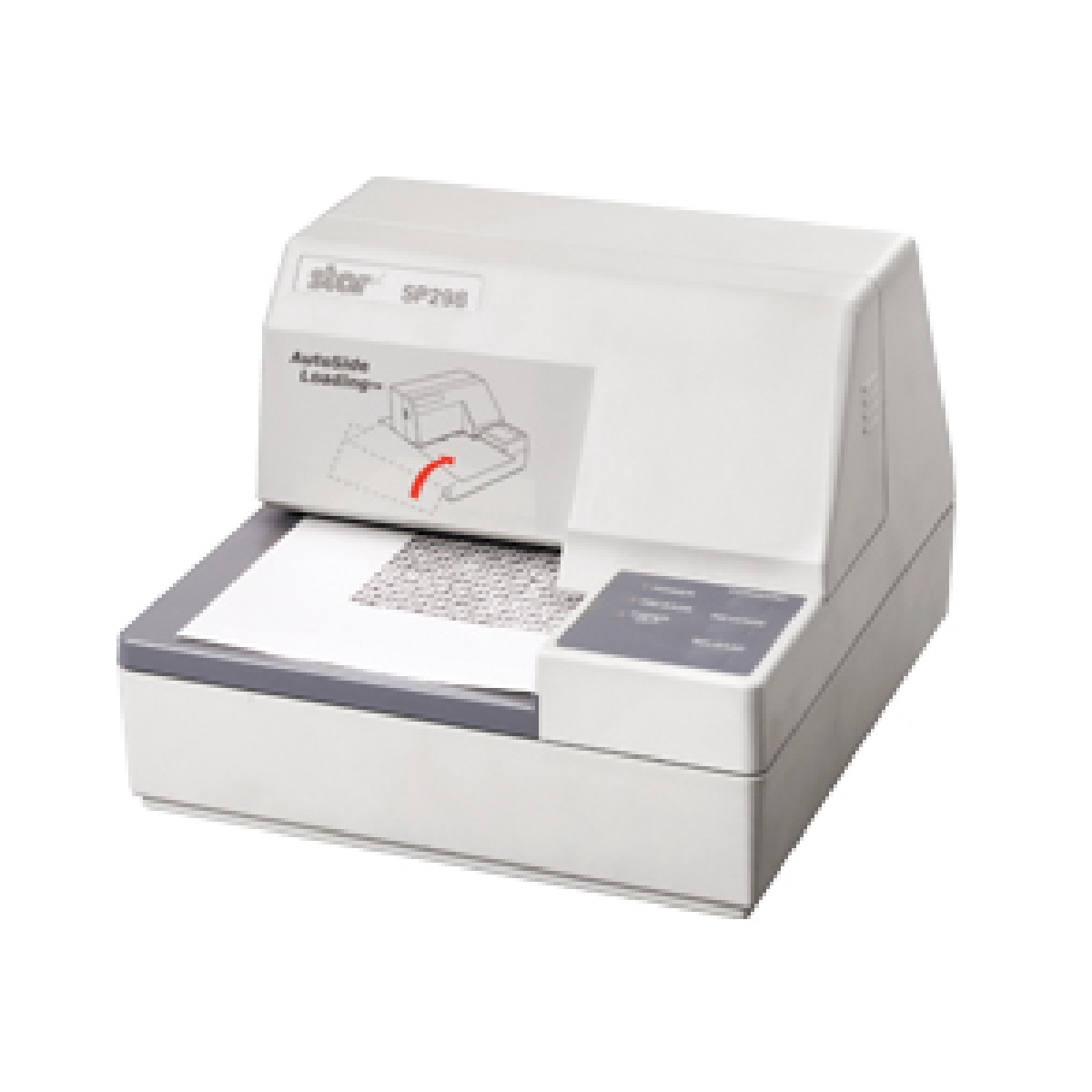 Fast, Reliable, cost effective impact slip printer
AUTOSIDE LOADING™ for quick & eazy document loading
Capable of printing on multiply paper (original + 2 copies)
Cut Sheet
Multi-ply Paper
Features
AUTOSIDE LOADING™ for quick & eazy document loading
Capable of printing on multiply paper (original + 2 copies)
If you would like to see information other than the above features, please refer to the "Others" section.
Dimensions(mm)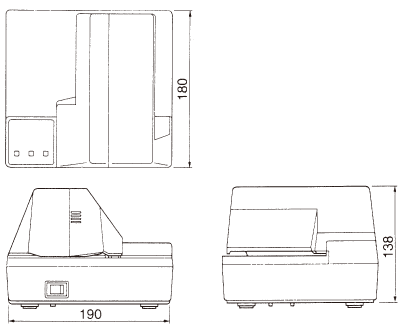 Specifications
Model Name
SP298
Print method
9-pin serial impact dot matrix
Number of columns
42 (7 x 9 font)
Character font
7 (Half dot) x 9 or 5 x 9
Dot spacing(mm)
0.30 (H) x 0.35 (V)
Printing width
63 mm
Print speed
Max. 3.1 lines / sec.
Paper feed speed
3.5 inches / sec. (while printing), 4.5 inches / sec. (while ejecting)
Character set
ASCII, Special, Block graphics, IBM special, IMB block graphics, International
Slashed zero, Code page 858/852/860/861/863/865/866, Page 0/1/2
Ink ribbon
Type
Cartridge cassette
Life
(characters)
RC200B (Black):1.5million
Paper
Media
Cut sheet
Size
80 (W) x 80 (L) mm to 182 (W) x 257 (L) mm
Thickness
0.09mm to 0.20mm (Single copy)
Copies
Three ply-max. 0.2mm
Each paper should be 0.12mm to 0.25mm in thickness
Reliability
MCBF
2.5 million lines
Print head
70 million characters
Operating conditions
5°C to 40°C
5% to 80% RH
(w/o condensation)
Storage conditions
-20°C to 60°C
5% to 95% RH
(w/o condensation)
Power supply
24V DC±5% 2.0A (Output)
Adaptor : PS60A-24A(Option)
Cash drawer driver
Two drivers with compulsion switch input
Data buffer
Star mode : 1K bytes / 35 bytes
ESC/POS mode : 512 bytes / 35 bytes
Interface
SP298MD:RS232C Serial , SP298MC:Parallel
Dimensions
180(W) x 190(D) x 138(H) mm
Weight
Approx. 2.1kg
Accessories/Options
Accessories
The included accessories vary depending on the model.
Options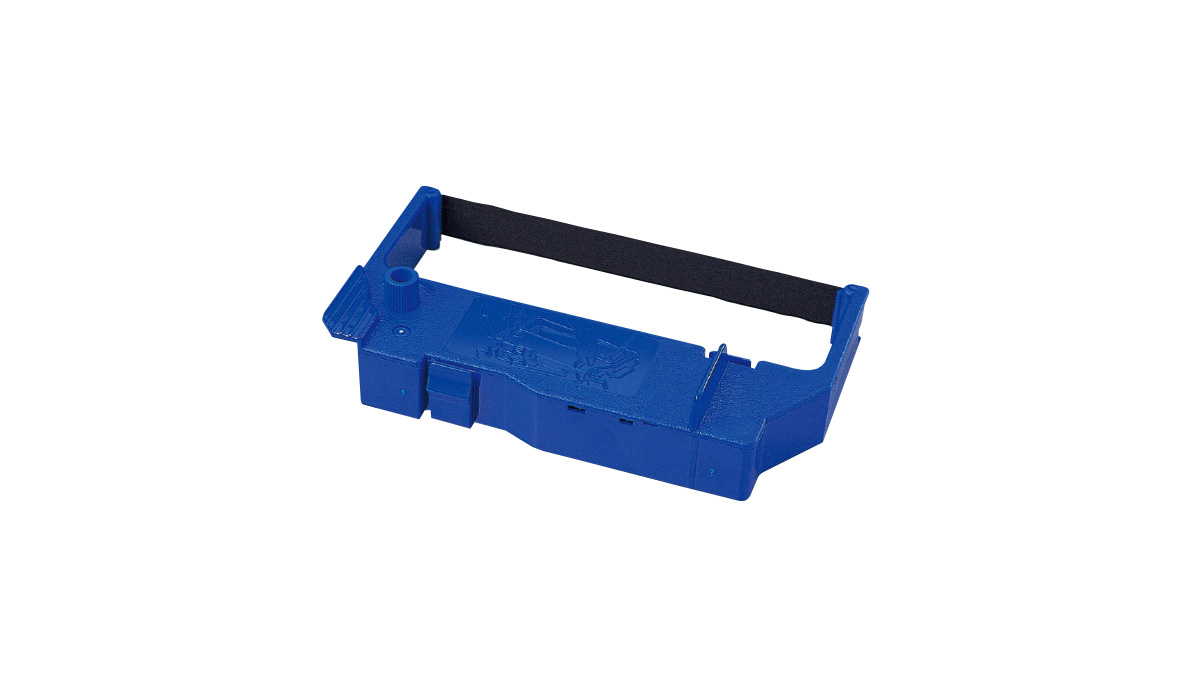 Ink Ribbon (black)
『RC200B』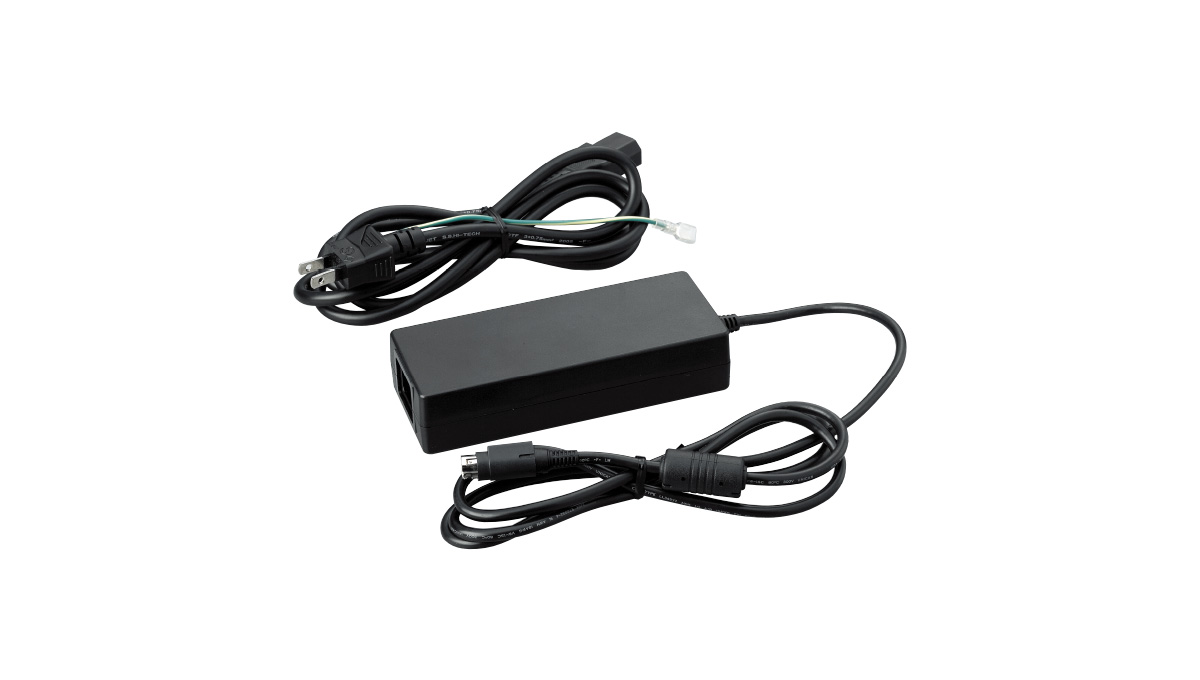 Power Supply
"PS60A-24B1 Adapter Set"
Other
EPSON TM295 / TM290 compatible with same size footprint and interchangeable power supply, easier paper & ribbon loading.
Light weight and compact
High speed printing : approx. 3.1 line / sec.
Highly reliable 9-pin print head.
(Note)
*All company and product names are trademarks or registered trademarks of their respective owners.
Trademarks