TSP100III Series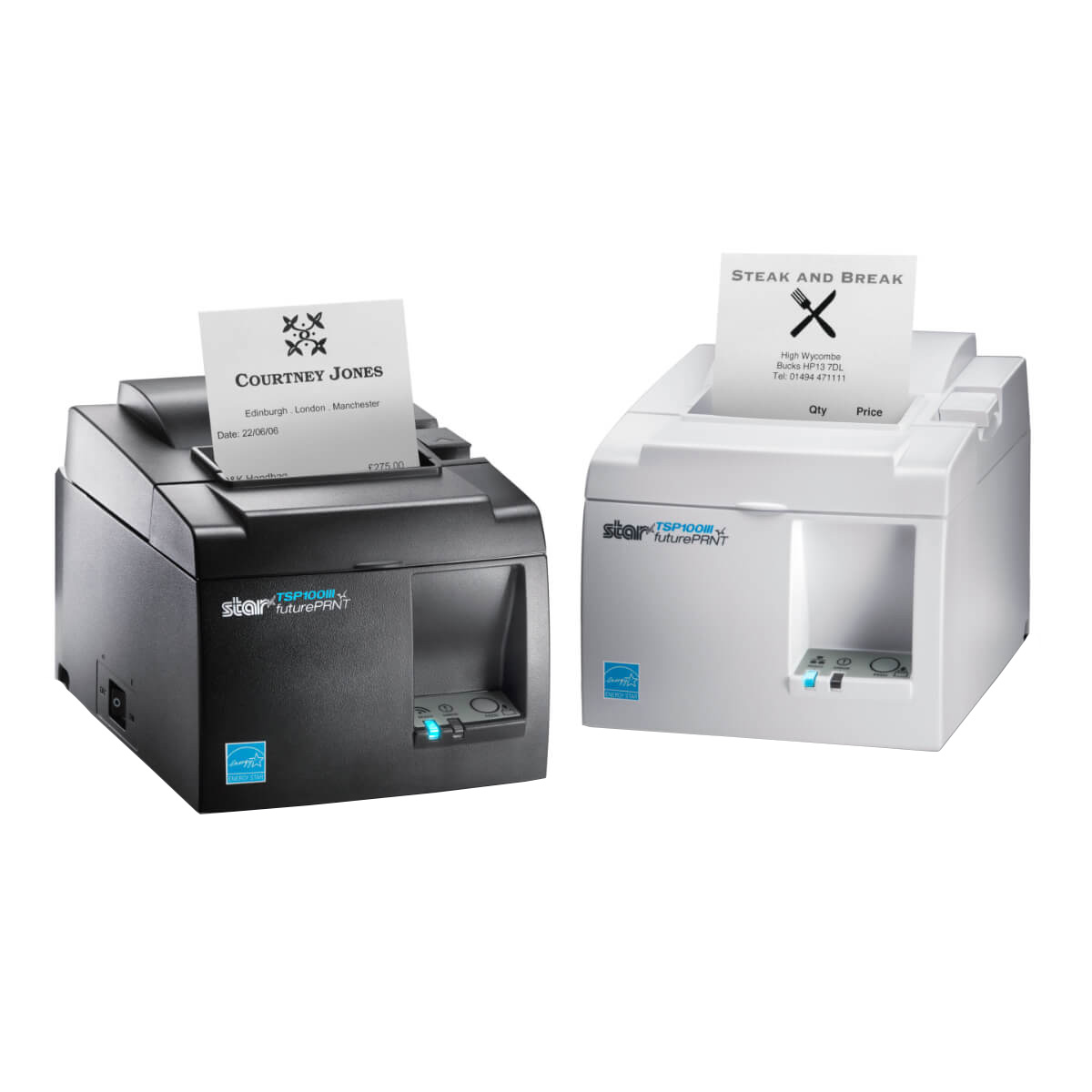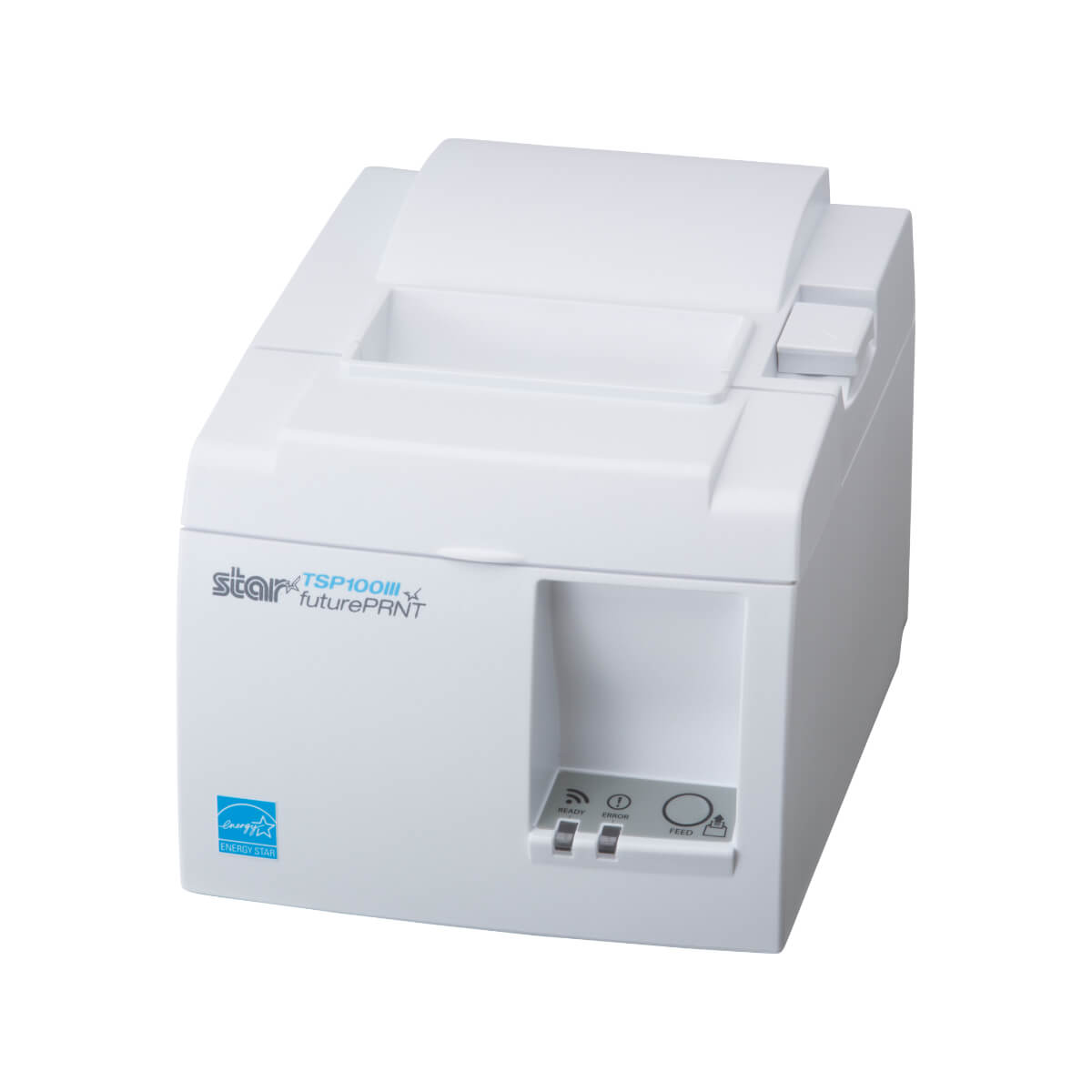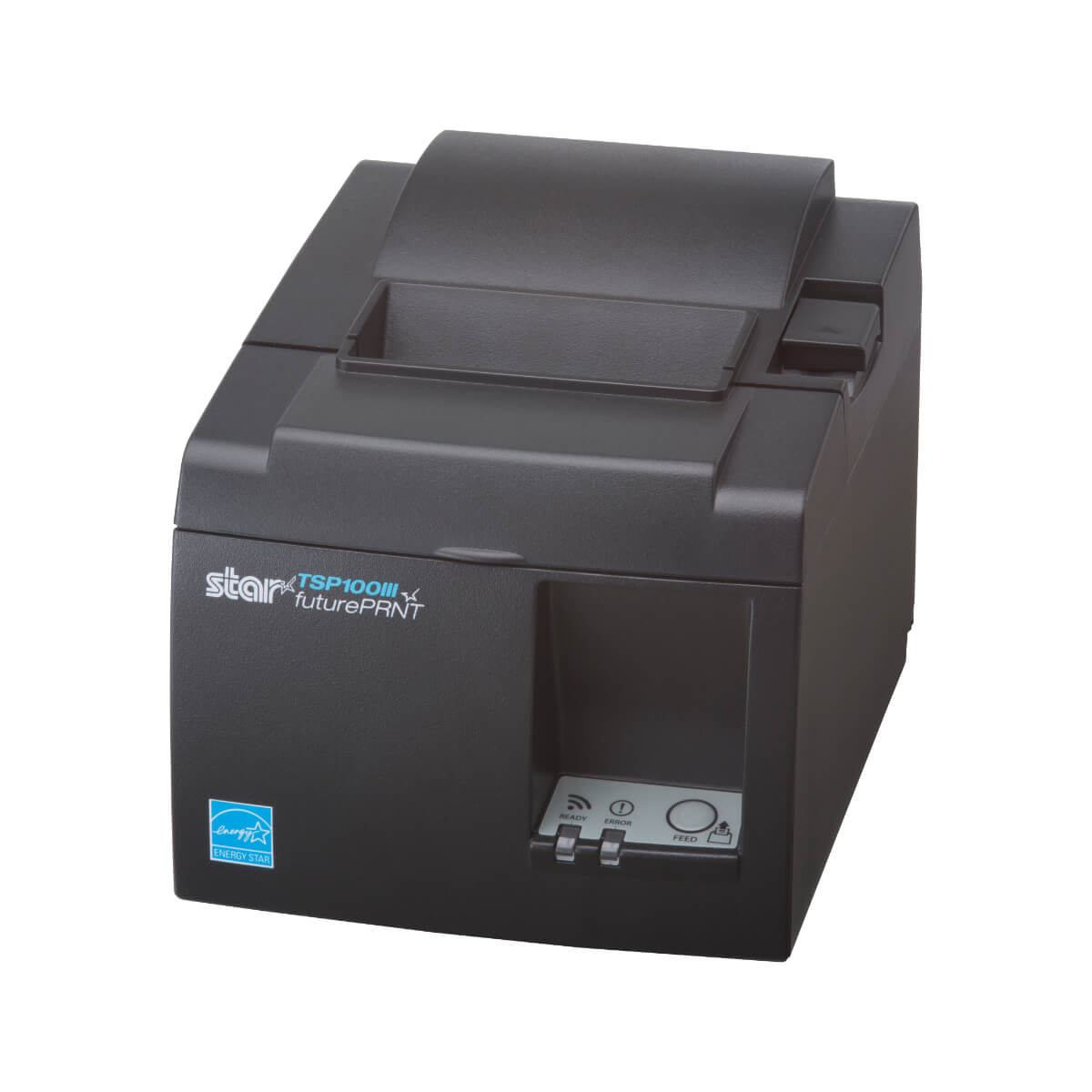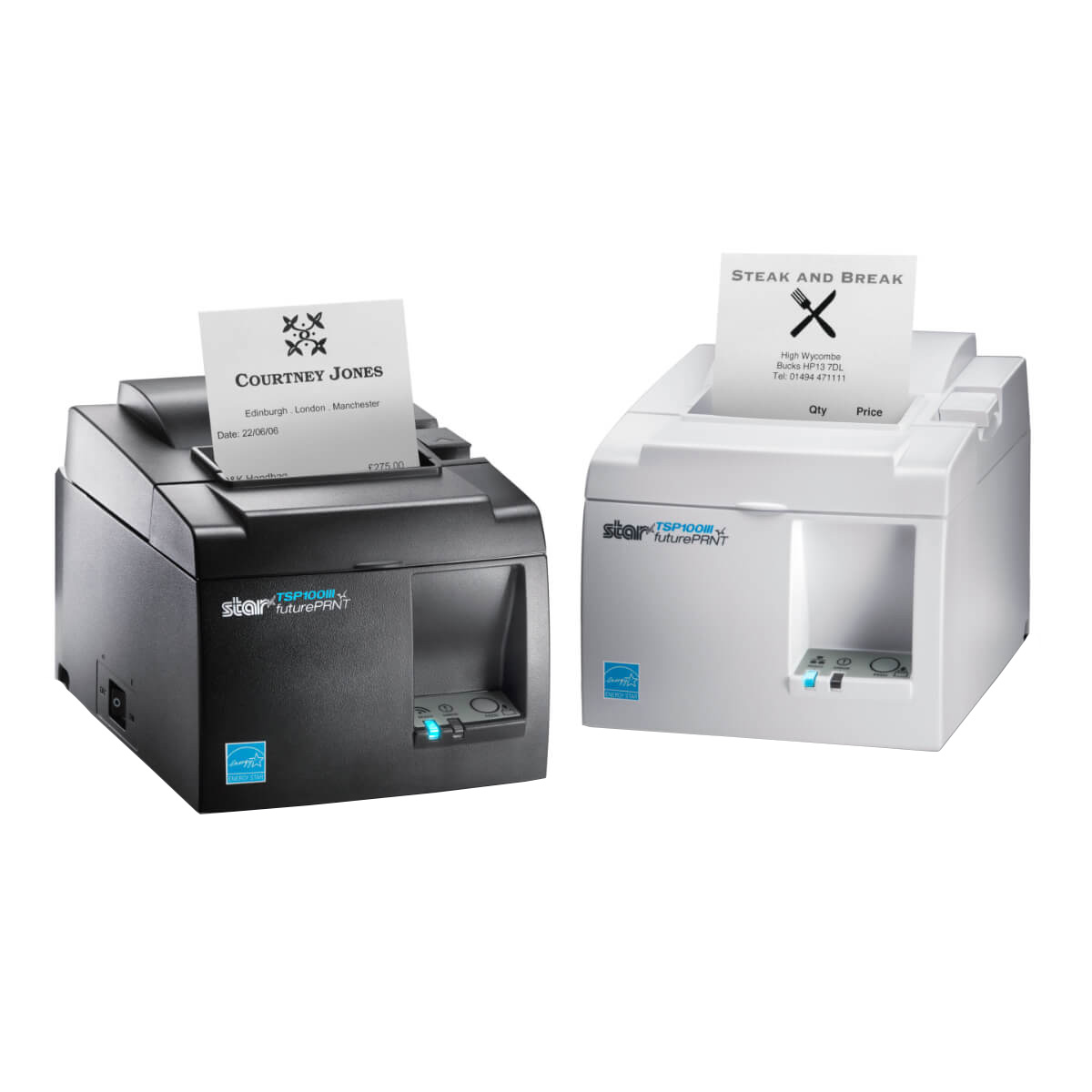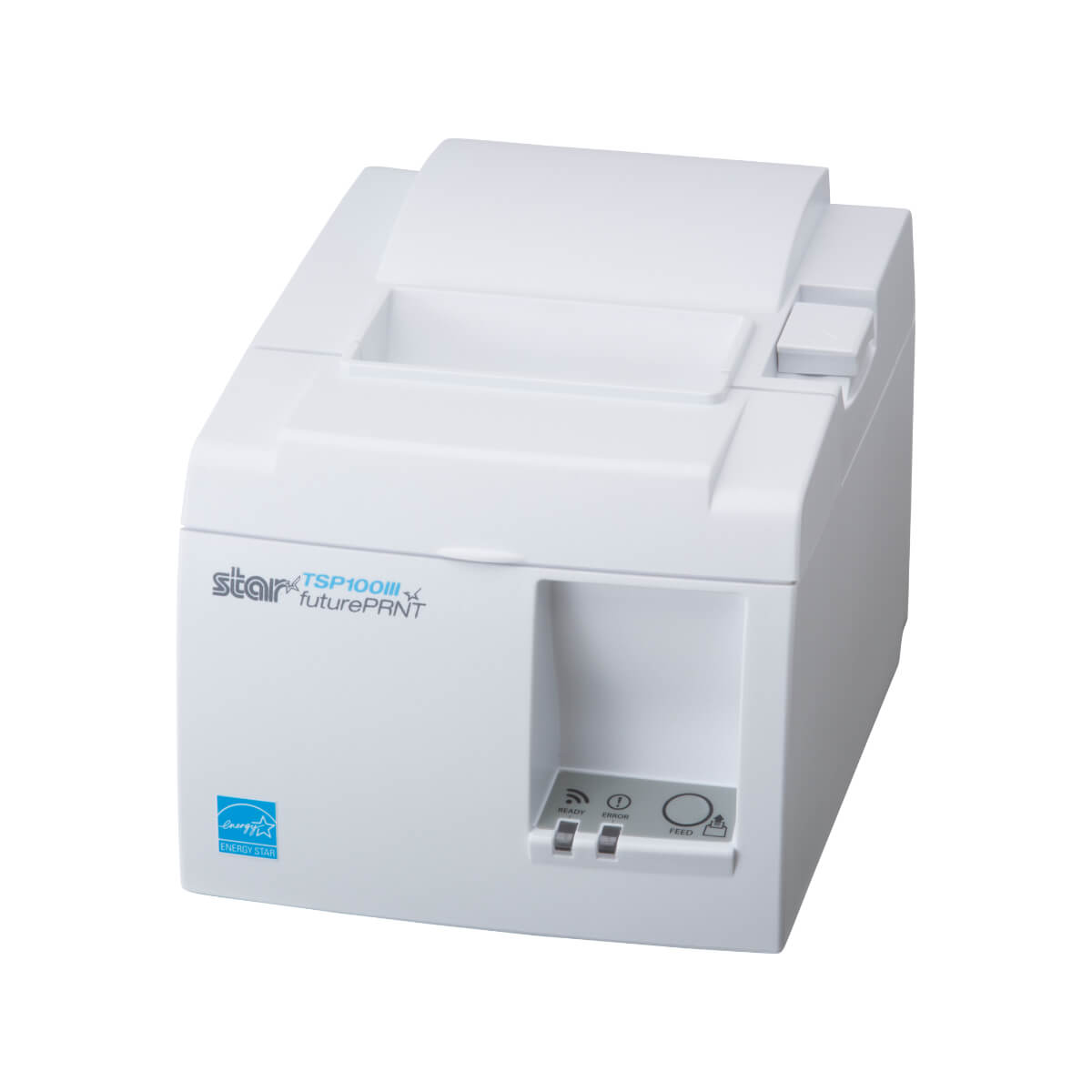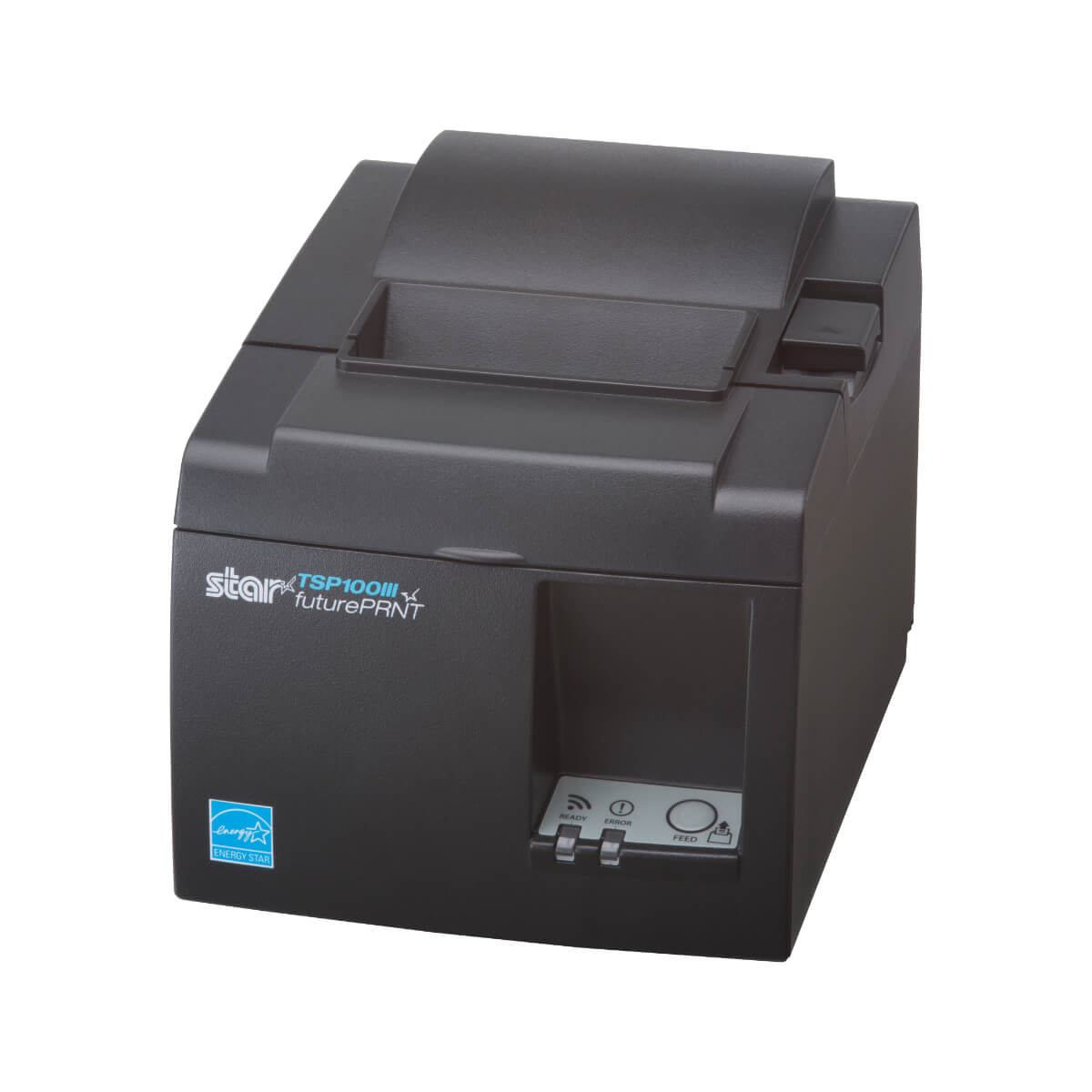 The latest model in the TSP100 futurePRNT™ series
Sophisticated 3-inch thermal printer
All-in-one package
USB model
58mm Thermal Paper
80mm Thermal Paper
Features
Sophisticated 3-inch thermal printer
– De-curl function (keeps roll paper from curling)
– 5V USB port allows mobile device charging.
– Thin paper supported (minimum 53 um)
All-in-one package
The package includes printer, sample thermal roll paper, power cable, USB cable (USB I/F model) and wall-mount kit.
USB model
The first receipt printer which has realized the Lightning connection which can communicate with USB on iOS devices such as iPhone and iPad and can charge them at maximum 2.4A.
If you would like to see information other than the above features, please refer to the "Others" section.
Dimensions(mm)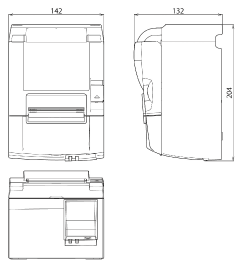 Specifications
Series
TSP100futurePRNT Series
Model Name
TSP100IIIW
TSP100IIILAN
TSP100IIIBI
TSP100IIIU
Max. Print Speed
250 mm/second
Resolution
203 dpi
No. of Columns
48 / 64 col Depending on Paper Width
Autocutter
(Guillotine)
Partial cut (Leave centre point)
Paper Width
80 mm (58 mm Using Paper Guide)
Paper Thickness
0.053–0.085 mm
Paper Roll Standard Option
83 mm
Media Presentation
User Selectable Paper Delivery Options with Mounting Bracket included
Print Width
51 mm (58 mm Paper)
72 mm (80 mm Paper)
Sensors
Paper End, Cover Open
Interface
Wireless LAN (*1)
Virtual Serial Port
Ethernet
Virtual Serial Port
Bluetooth®
Virtual Serial Port
USB
Virtual Serial Port
Unique Ethernet Print on Disconnection Feature
Standard
–
Power Supply
Internal with Power Cable included
Power Consumption
65W at 240V ASCII Printing
3.5W at 240V Standby
Energy Star
Energy Star Certified
Internal Power Supply with Power Cable
Reliability
60 million lines
2 million cuts
Safety Standard
VCCI: ClassA, FCC: ClassA, EN55032: ClassB, UL
Dimensions (W x D x H)
142 x 204 x 132 mm
Weight
Approx. 1.68 kg (without paper roll)
Options
Splash Proof Cover (SPC-T100), Buzzer (BU01-24-A)
Display Stand for Vertical Use (VS-T650)
*1 The frequency of this product is commonly used by other devices such as microwaves. Please make sure prior to the usage that it is not affected by radio waves of such devices.
Related Contents
For Corporate / Developers
Manual / Store Applications
Accessories/Options
Accessories
The included accessories vary depending on the model.
Options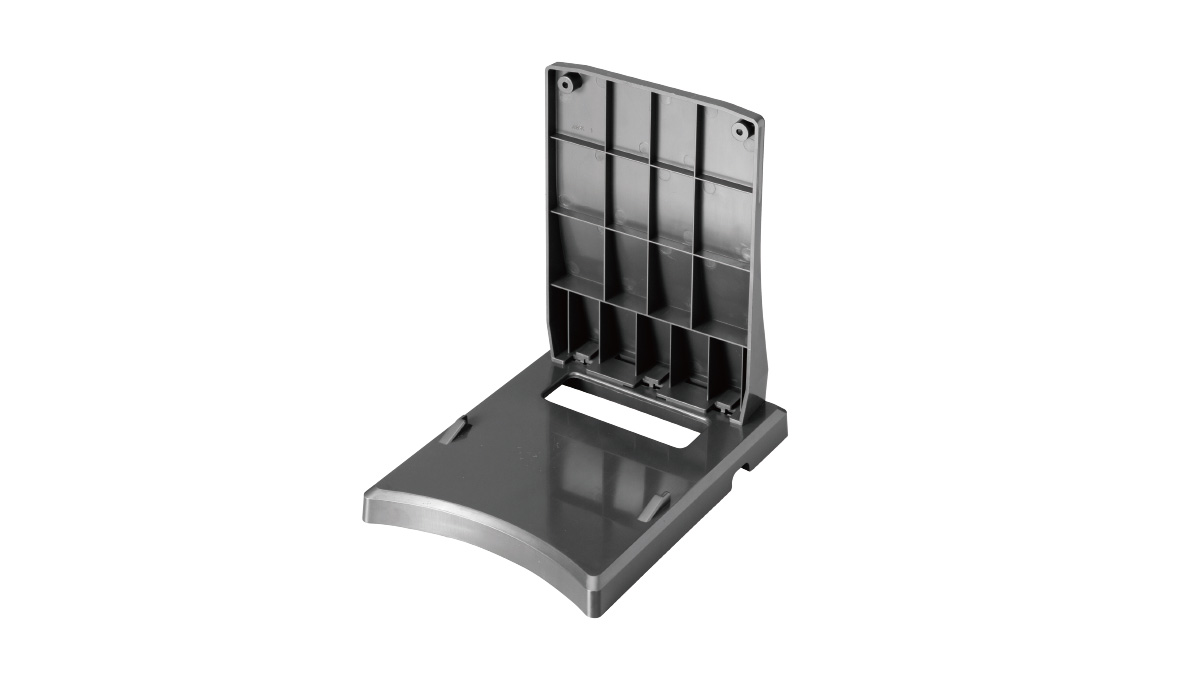 Vertical Stand
『VS-T650』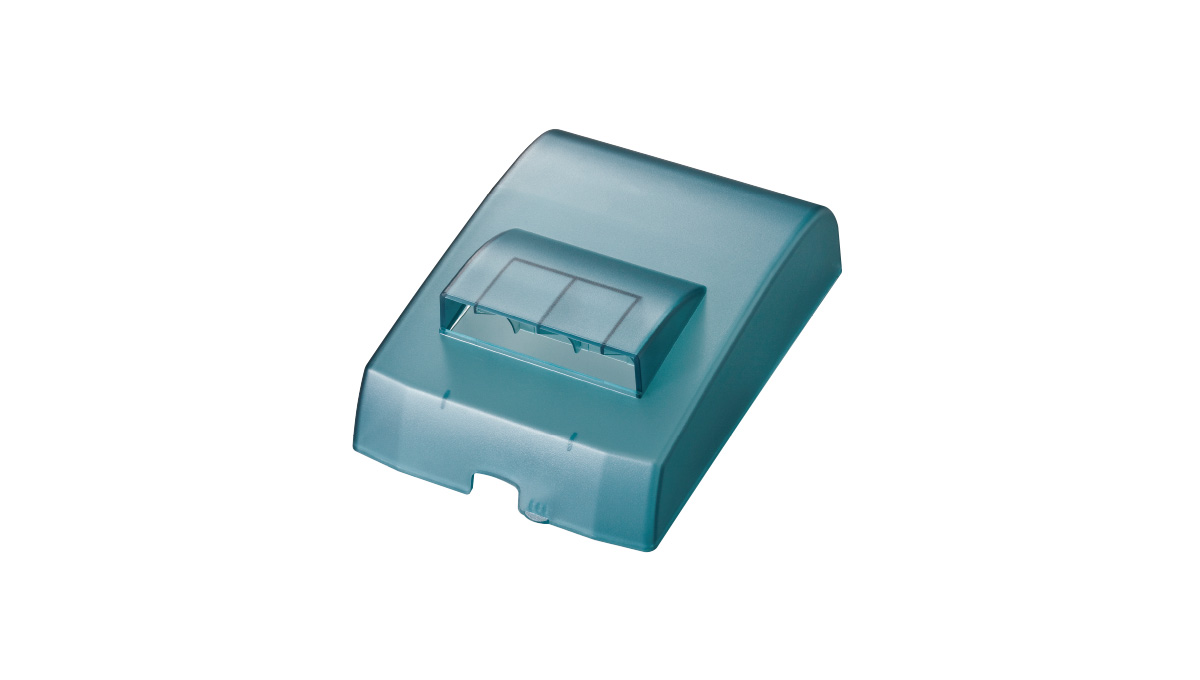 Splash Proof Cover
『SPC-T100』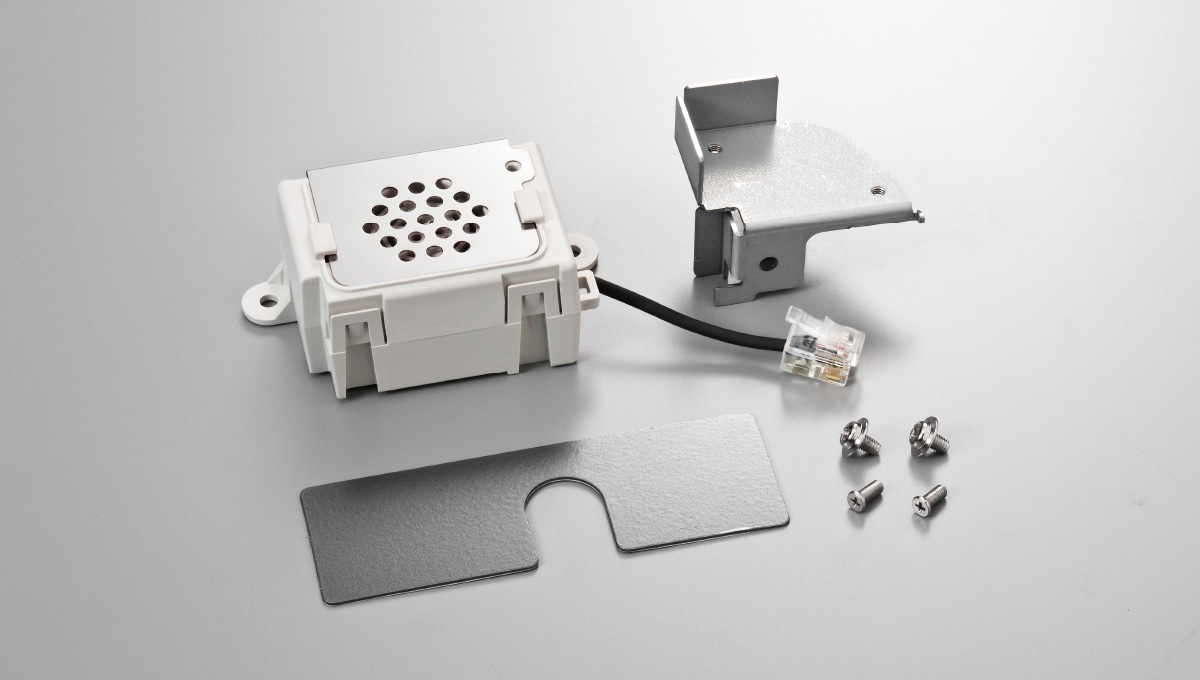 Buzzer "BU01-24-A"
Other
Wireless LAN model
Equipped with WPS compatible wireless LAN interface enabling the easy wireless setup procedure with high security.
High printing speed
Achieved the printing speed of 250mm/s which is the highest in the futurePRNT series thermal printers.
Appearance
The stylish new color, Ultra-White, is lined up.
Adopted cool blue based logo design and LED.
Printer Drivers
Offering printer drivers for Windows, Mac OS and Linux.
Store application
Easy installation, setting configuration and other practical supports by special utility applications downloadable from App Store and Google Play.
* iOS or Android utility applications.
Apple MFi Certified (Bluetooth® and USB I/F models)
Certified by Apple Inc. for all iOS devices including: iPad, iPhone, iPod

Digital receipt service
AllReceipts, the free digital receipt service, supported.
(Note)
*The printer firmware may update automatically once a new version or feature is available.
*All company and product names are trademarks or registered trademarks of their respective owners.
Trademarks