HSP7000 Series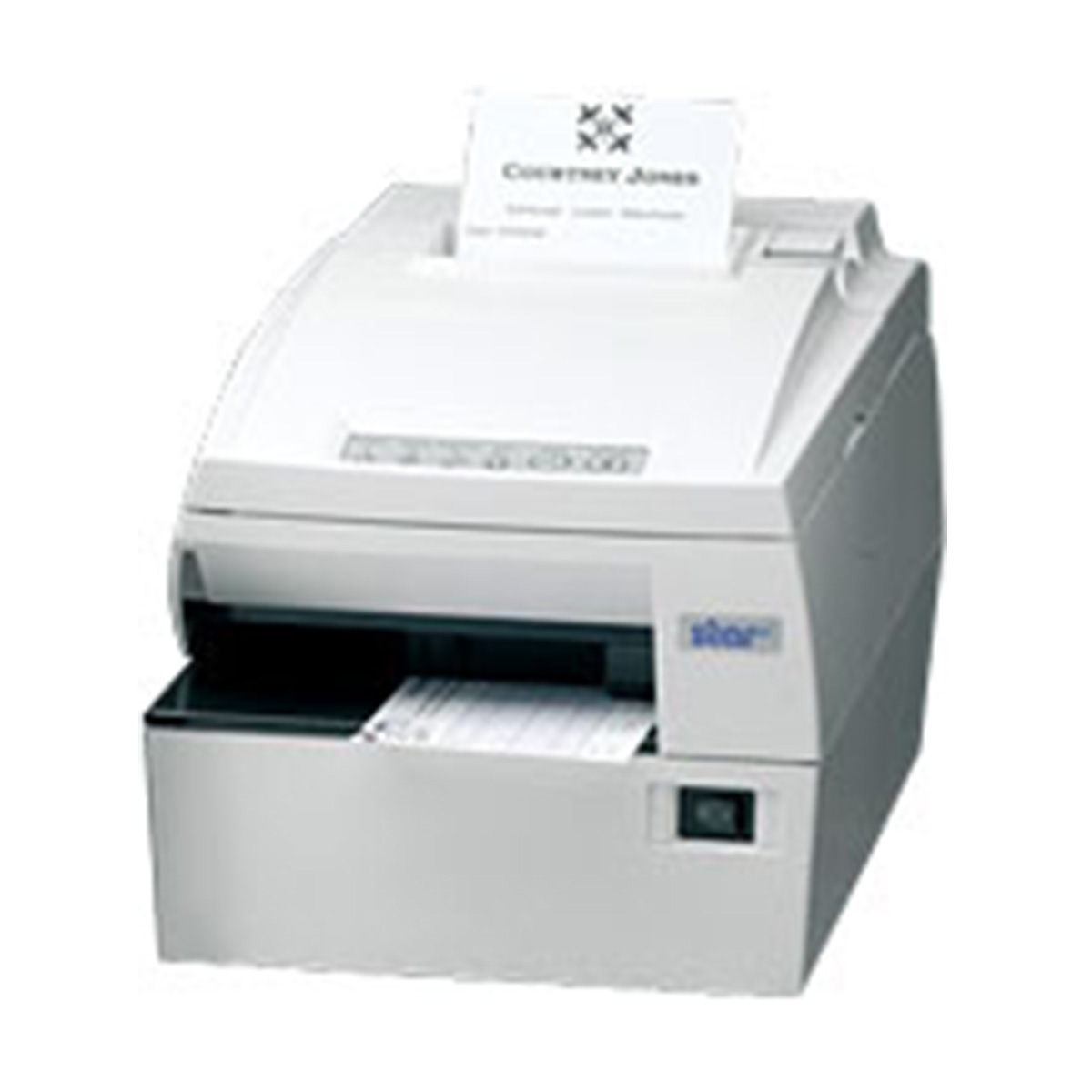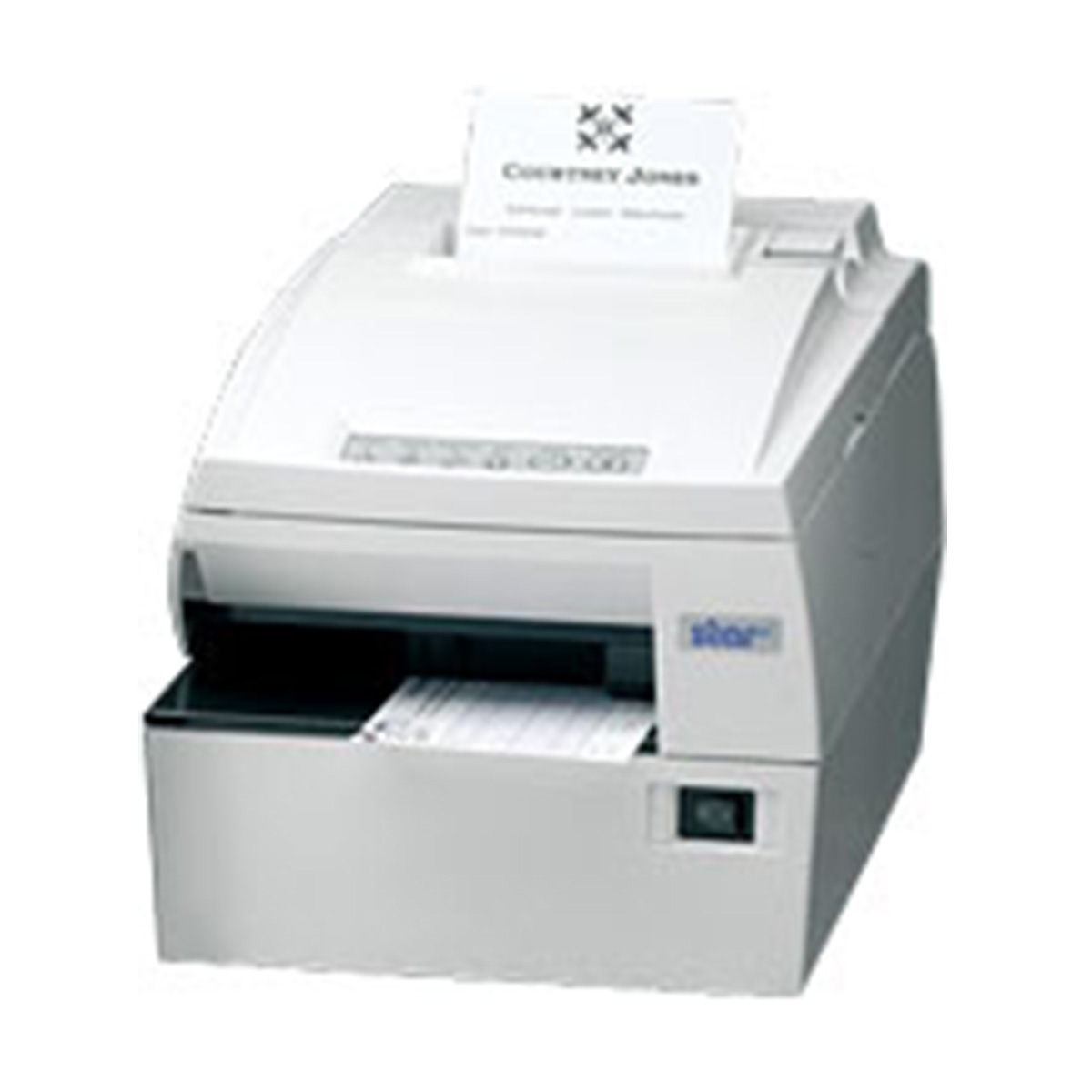 High Speed Receipt Printer, "Drop-In & Print" Easy Paper Loading
High Speed thermal receipt printer combined with 9-pin matrix printer
High resolution 203 dpi output
58mm Thermal Paper
80mm Thermal Paper
Check
Features
High Speed thermal receipt printer combined with 9-pin matrix printer
High Speed 250 mm/sec. thermal receipt printer (the world's fastest) combined with high speed 9-pin matrix cheque / validation printer (up to 8.9 lps at 16 column or 4.82 lps at 40 column)
High resolution 203 dpi output
High resolution 203 dpi output for fast, superior quality logo / barcode receipt output compared with competitor's 180 dpi print quality
If you would like to see information other than the above features, please refer to the "Others" section.
Specifications
Model Name
HSP7000
Print Speed
Thermal
up to 250mm/second
83 lps (3mm /line),63 lps (4mm/line)
Matrix Slip
up to 4.82 lps (40 columns)
up to 8.9 lps (16 columns)
Dimensions / Weight
186 (W) x 296 (D) x 177 (H) mm / 4.6Kg
Emulation
Star Mode , ESC/POS™
Interface
Parallel , Serial
Interface options
USB , Ethernet , Powered USB
Safety Standards
UL , C-UL , TÜV , FCC Class A , CE , CB GOST , C-tick , AS standard
VCCI Class A , EN55032
RECEIPT STATION
Thermal
Direct Thermal
Resolution
203 dpi
Autocutter
Guillotine partial cut (centre)
Target Life
1.5 million cuts
Reliability
60 million lines
Paper Specifications:
Paper Loading
Drop-In & Print
Roll Diameter
max. 83mm
Paper width / Print area
80 / 72mm (default)
76 / 68mm
58 / 51mm
Paper Thickness (Receipt)
0.065 ~ 0.085mm
Near End Sensor
Yes
Paper Sensor
Yes
Cover Open Sensor
Yes
Barcodes
Yes
Two Colour Receipts
Red / Black , Blue/ Black (special paper required)
MATRIX SLIP STATION
Print Direction
9-pin bi-directional , logic seeking
Reliability
37 million lines
No. of Columns
60 / 45 cols.
Print Area
max. 85.4mm
Paper Loading
Intelligent Front Loading
Paper Width
up to 230mm
Length
75 ~ 297mm
Thickness
1 part: 230mm wide: 0.09 ~ 0.15mm, 105mm wide: 0.09 ~ 0.20mm
4 part: 0.09 ~ 0.31mm
Ribbon
RC-7KB
Cheque Printing
Yes
Validation
Yes (max. 8 lines)
MICR Versions (Top / Bottom)
Yes (lower cost Non MICR version also available)
Options
PS60-A Power Supply
USB , Ethernet , Powered USB
RS232 , Parallel interfaces (standard)
Accessories/Options
Accessories
The included accessories vary depending on the model.
Options
Ink Ribbon
"RC-7KB"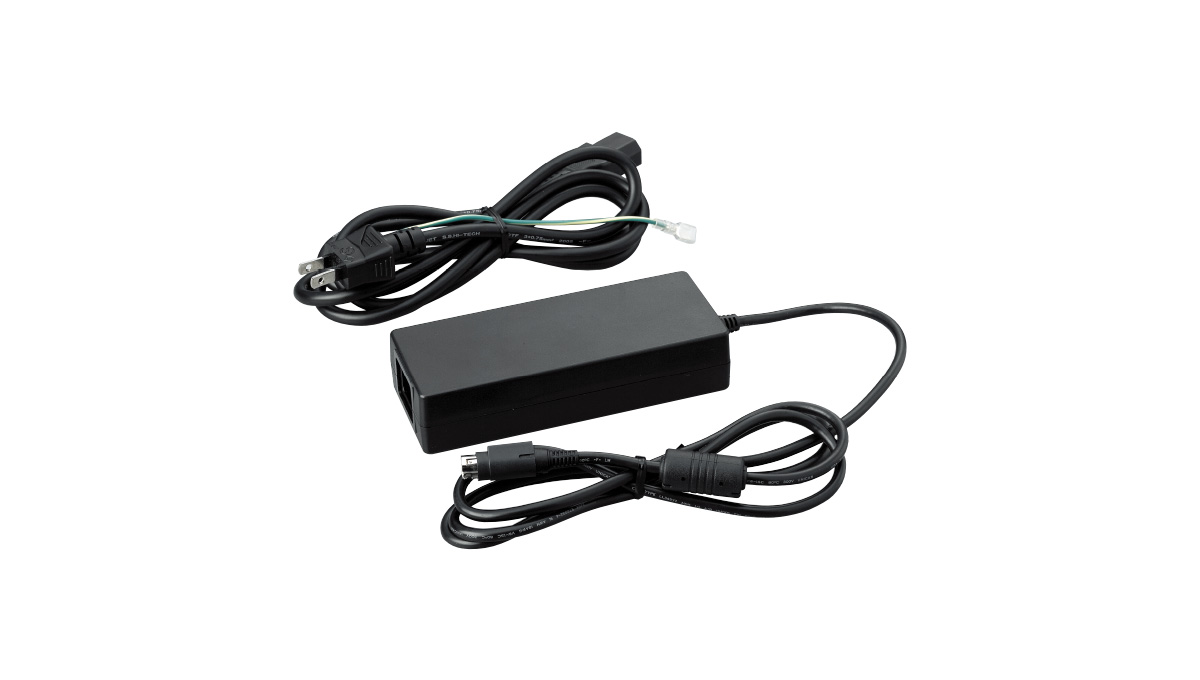 Power Supply
"PS60A-24B1 Adapter Set"
Interface Option
USB, Ethernet, Powered USB, RS232, Parallel
Other
The OEM / System builder's dream with Star's famous suite of operating platform / emulation support including Microsoft Win2K/XPTM, VistaTM, WePOSTM, Win XP EmbeddedTM, OPOSTM, Java-POSTM, LinuxTM, MACTM with Star Mode and ESC/POSTM emulations
Two colour output for when paper costs reduce as a result of higher volume usage in the near future
Designed specifically with the user in mind, the HSP7000 is simplicity itself with:
"Drop-In & Print", Easy-load for fast thermal receipt paper replacement
Intelligent front loading with instant top of form positioning for fast accurate cheque printing and 1 + 3 form validation / endorsement
Fast, easy and accessible ribbon replacement with cover sensor to minimise any possible user error
Auto status back for paper loading, sensor reporting etc. to minimise downtime, programming time and costs
(Note)
*All company and product names are trademarks or registered trademarks of their respective owners.
Trademarks