SW-20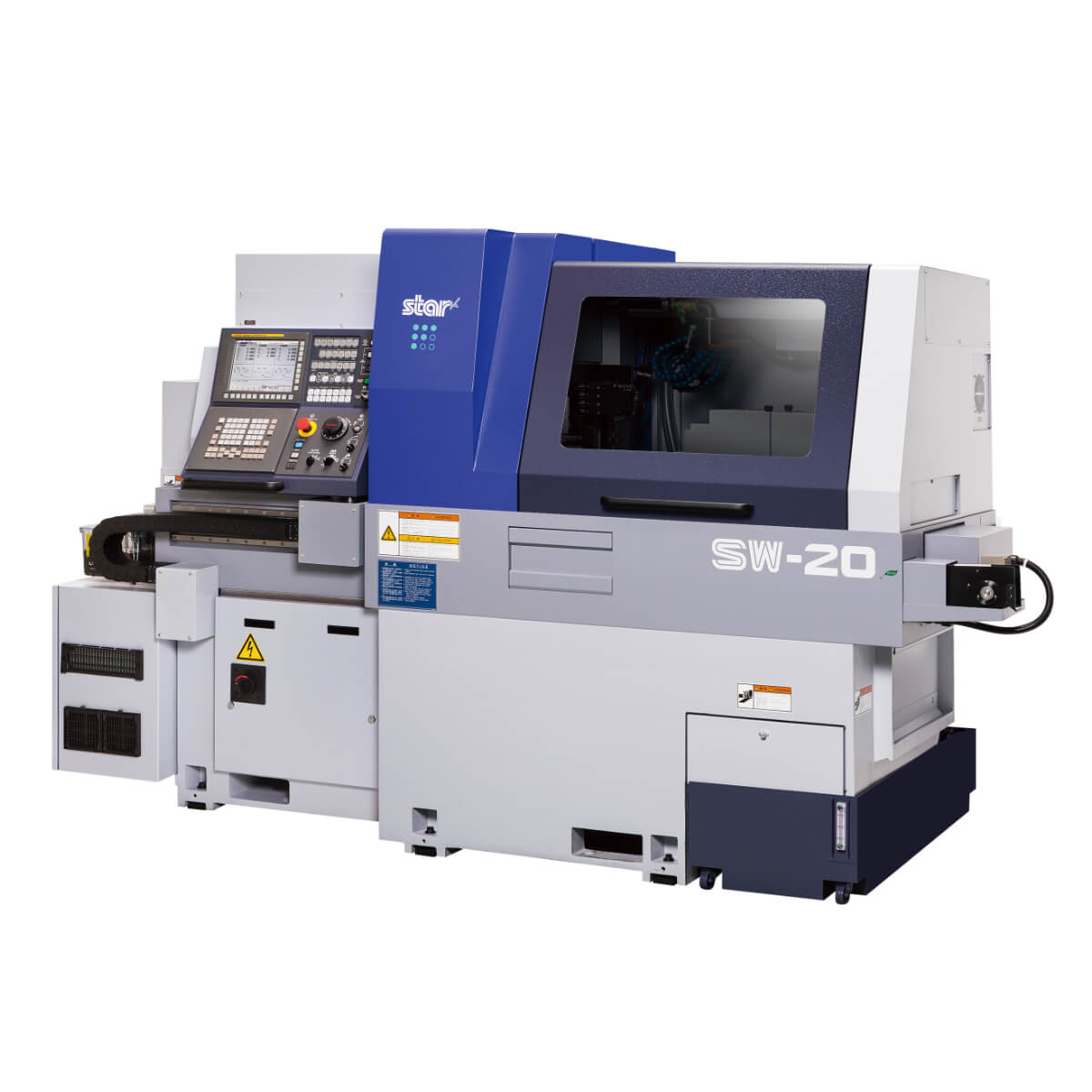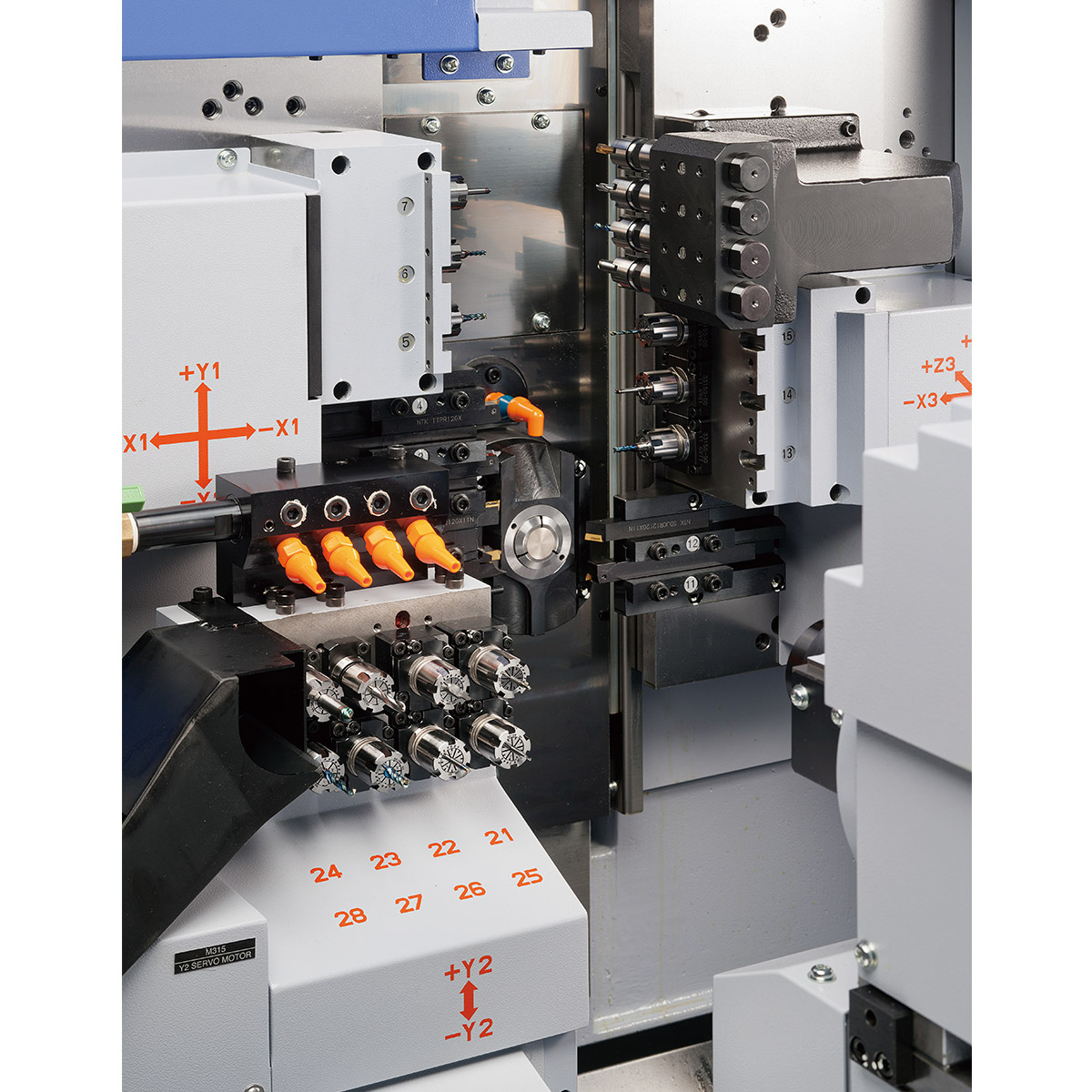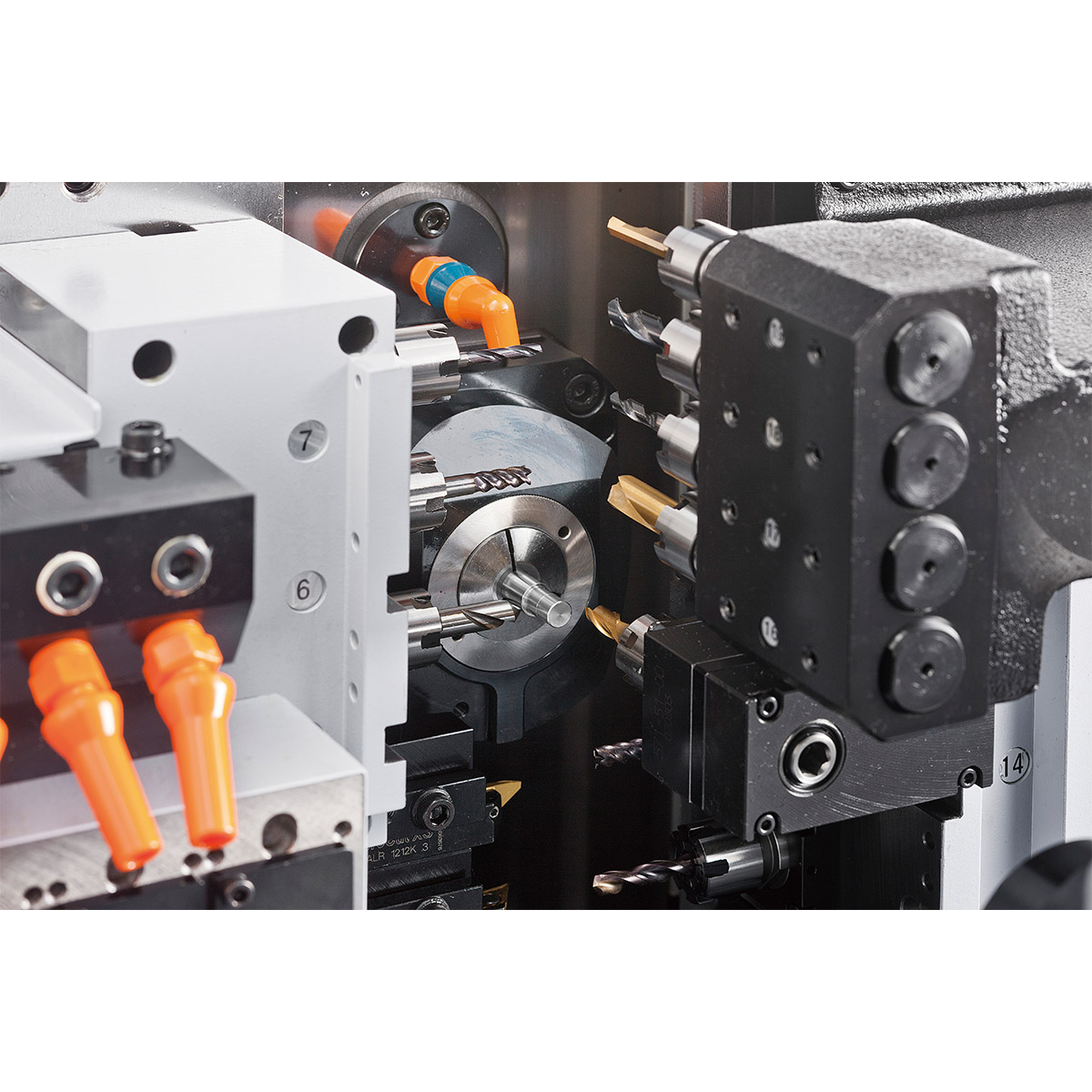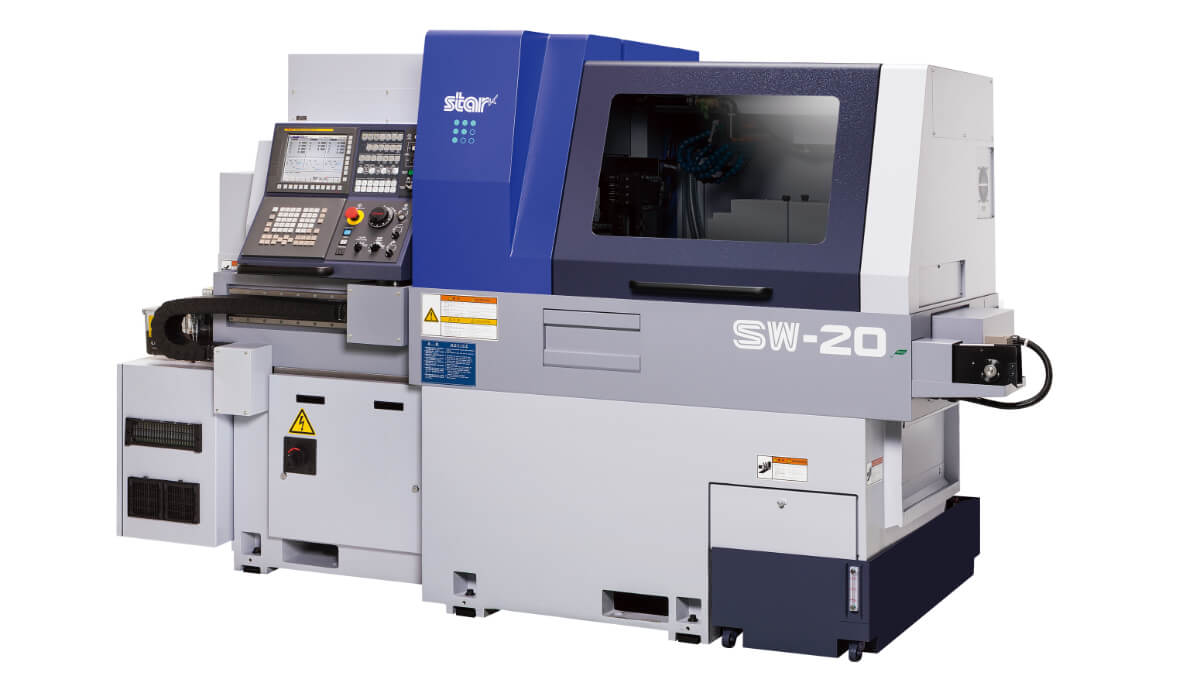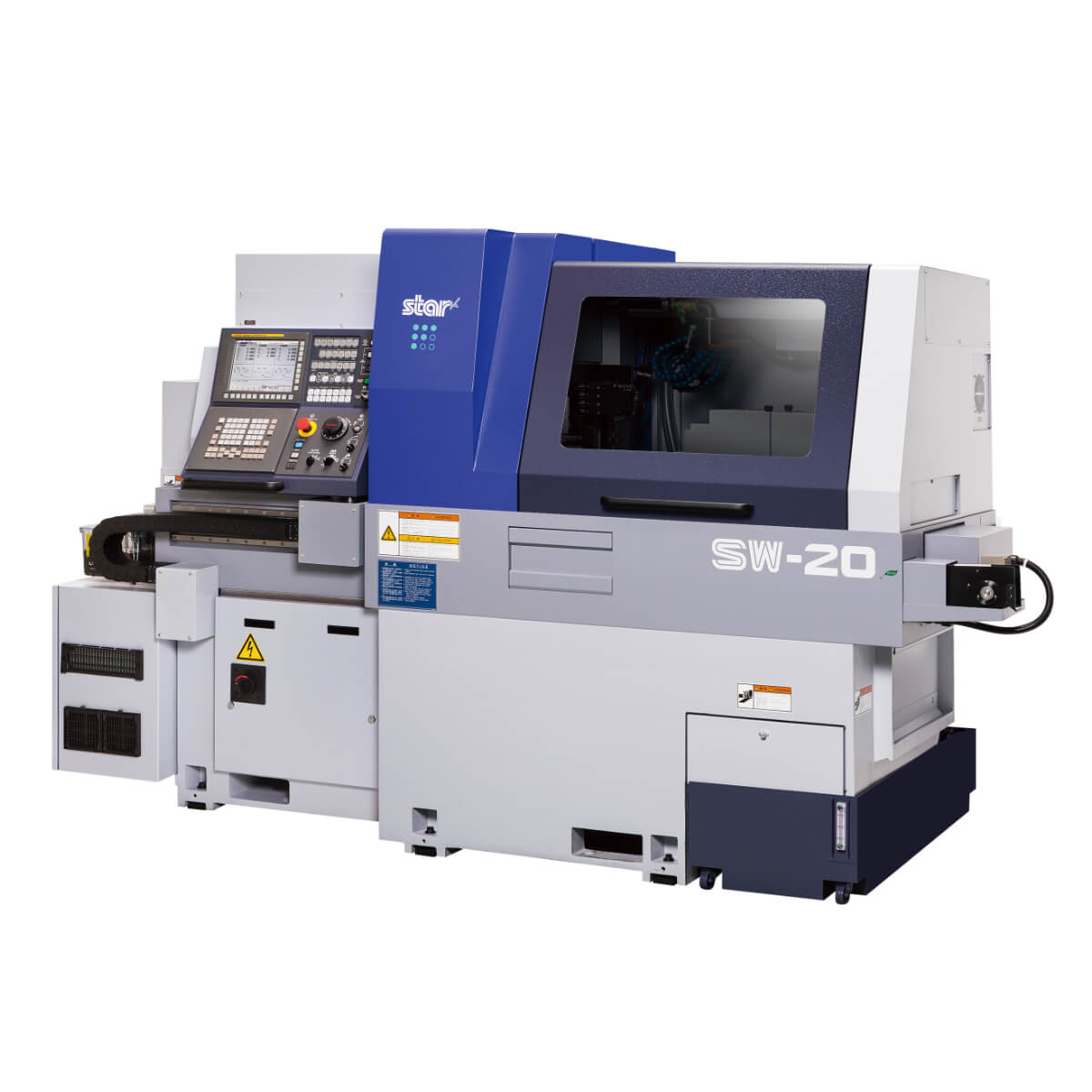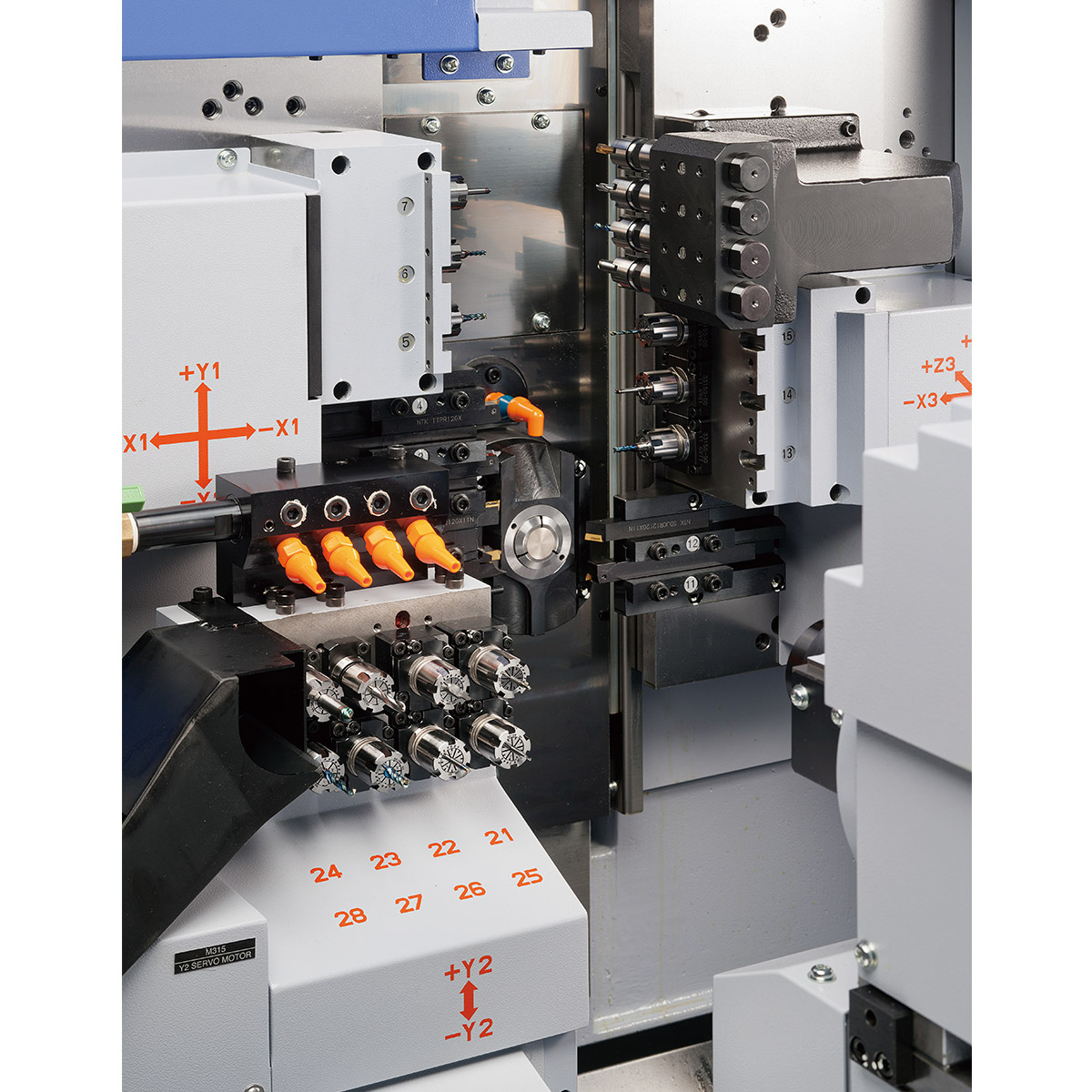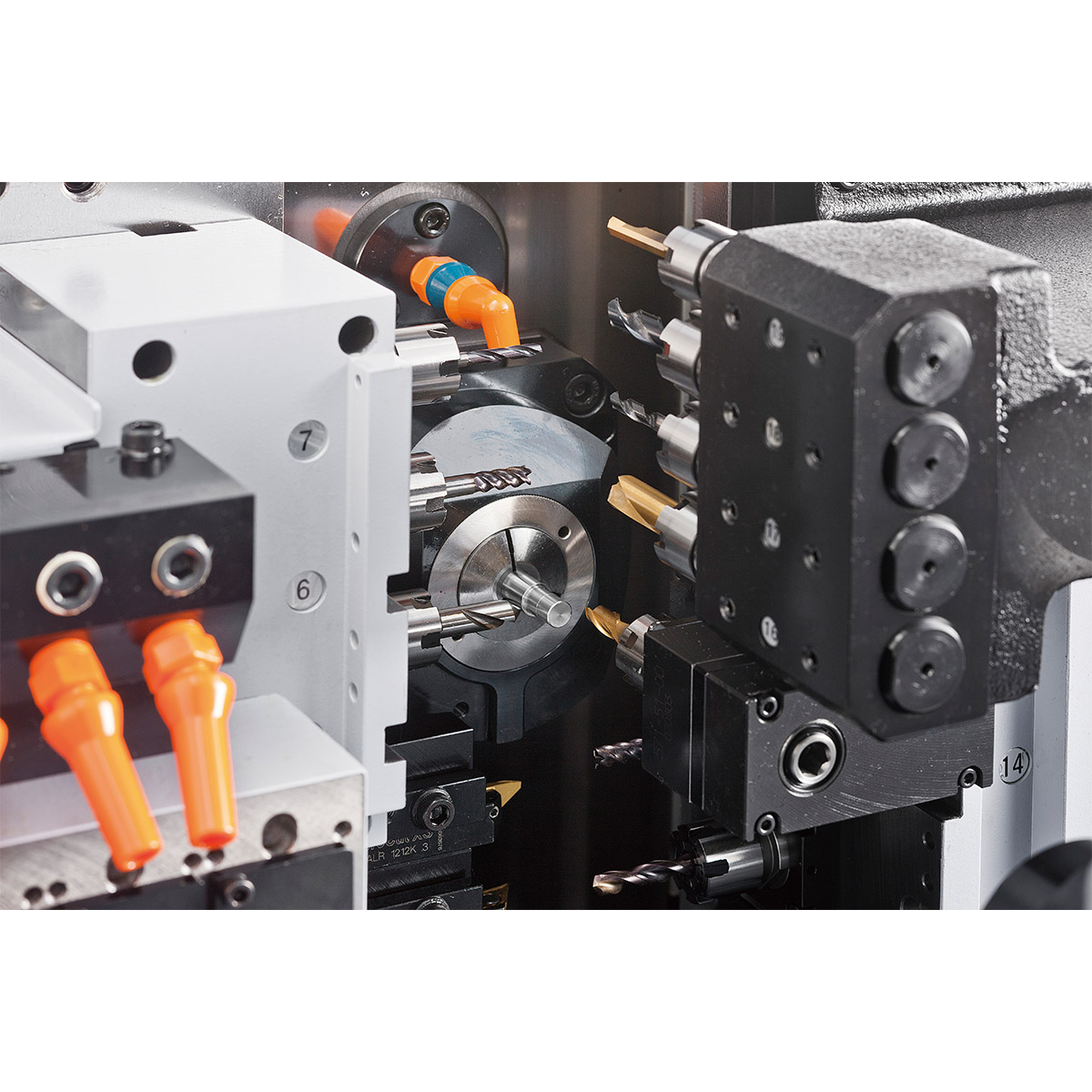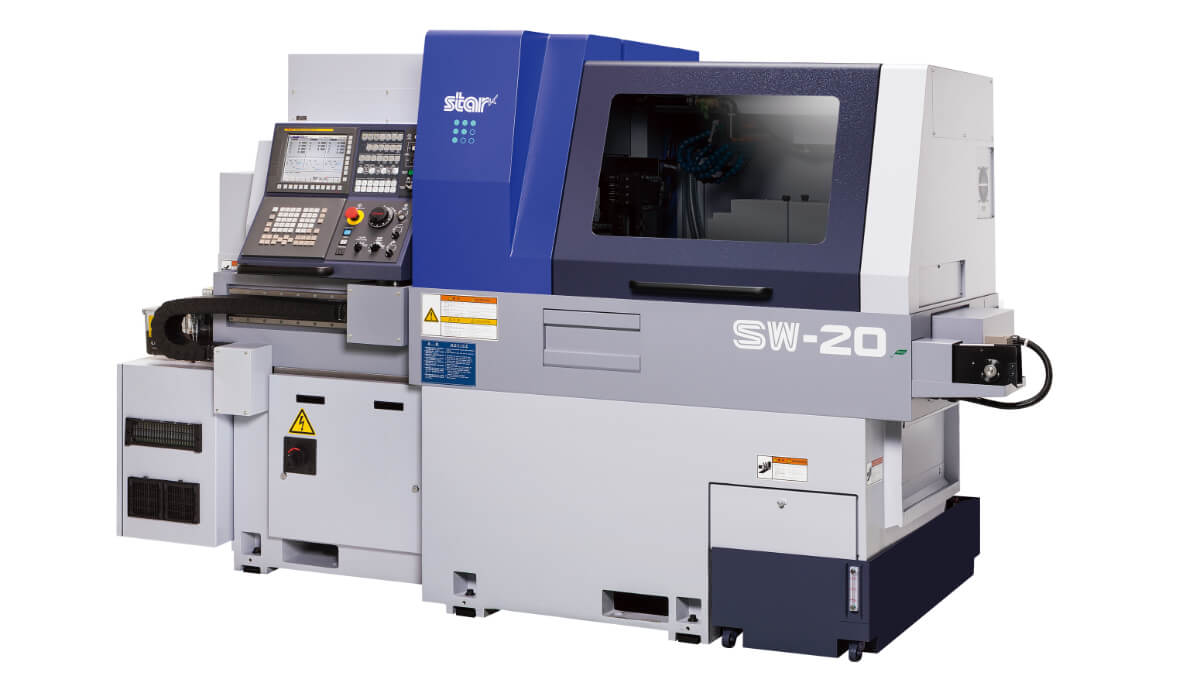 Mechanicl and control design to minimize machining time and maximize efficiency.
Simultaneous machining of turning, cross drilling,etc. is possible by the independently controlled,opposing gang-type tool post.
The 8-spindle tool post with Y-axis control function exclusively designed for back end working. Front and rear end working are independently controlled to greatly reduce.
STAR Motion Control System is a unique control technology which minimizes non-cutting time.
The Star Motion Control System
Balance cut turning
Tool Post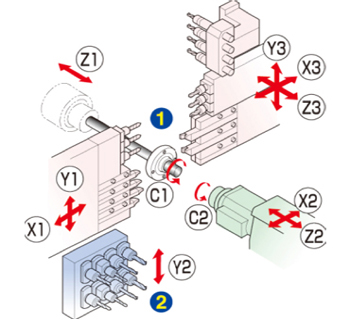 Tool Post
Tooling
①
Turning tool
6 tools
Front-end working tool
4 tools
Rear-end working tool
4 tools
Power-driven tool
6 tools
②
Back 8-spindle unit
8 tools
Stationary tool
max.8 tools
powered tool
max.6 tools
Specifications
Item
SW-20
Max.machining diameter
ø20mm(25/32in)
Max.headstock stroke
205mm(8in)
Tool post configuration
Front
Turning tool + Power-driven tool
Rear
Turning tool + 4-spindle
sleeve holder+ Power-driven tool
Turning tools
Front
4 tools (□12mm / □16mm)
Rear
2 tools (□12mm / □16mm)
4-spindle
sleeve holder
Number of tools
Front : 4 tools
Rear : 4 tools
Max.drilling capability
ø10mm(25/64in)
Max.tapping capability
M8×P1.25
Power-driven att.
Number of tools
Front
3 tools
Rear
3 tools
Max.drilling capability
ø8mm(5/16in)
Max.tapping capability
M6×P1.0
Spindle speed
max.8,000min-1
Drive motor
1.0kw(Continuous) / 1.2kw(5min./30%ED)
Rapid feed rate
35m/min(Y1,Z1,X2,Z2,Y3) , 20m/min(X1,Y2,X3,Z3)
Main spindle indexing angle
C-axis control
Main spindle speed
max.10,000min-1
Main spindle motor
2.2kw(Continuous) / 3.7kw(10min./25%ED)
Dimensions (W×D×H)
2,588×1,300×1,765mm
Weight
3,400kg
Power consumption
4.8KVA
Backworking Attachment
Item
SW-20
Max.chucking diameter
ø20mm(25/32in)
Max.length for front ejection
80mm(3-5/32in)
Max.work projection length
30mm(1-3/16in)
8-spindle unit
Number of tools
8 tools
Max.drilling capability
Stationary tool
ø10mm(25/64in)
Power-driven att.
ø8mm(5/16in)
Max.tapping capabilily

Stationary tool

M8×P1.25
Power-driven att.
M6 ×P1.0
Sub spindle indexing angle
C-axis control
Sub spindle speed
max.10,000min-1
Sub spindle motor
2.2kw(Continuous)
/ 3.7kw(10min./25%ED)