ST-20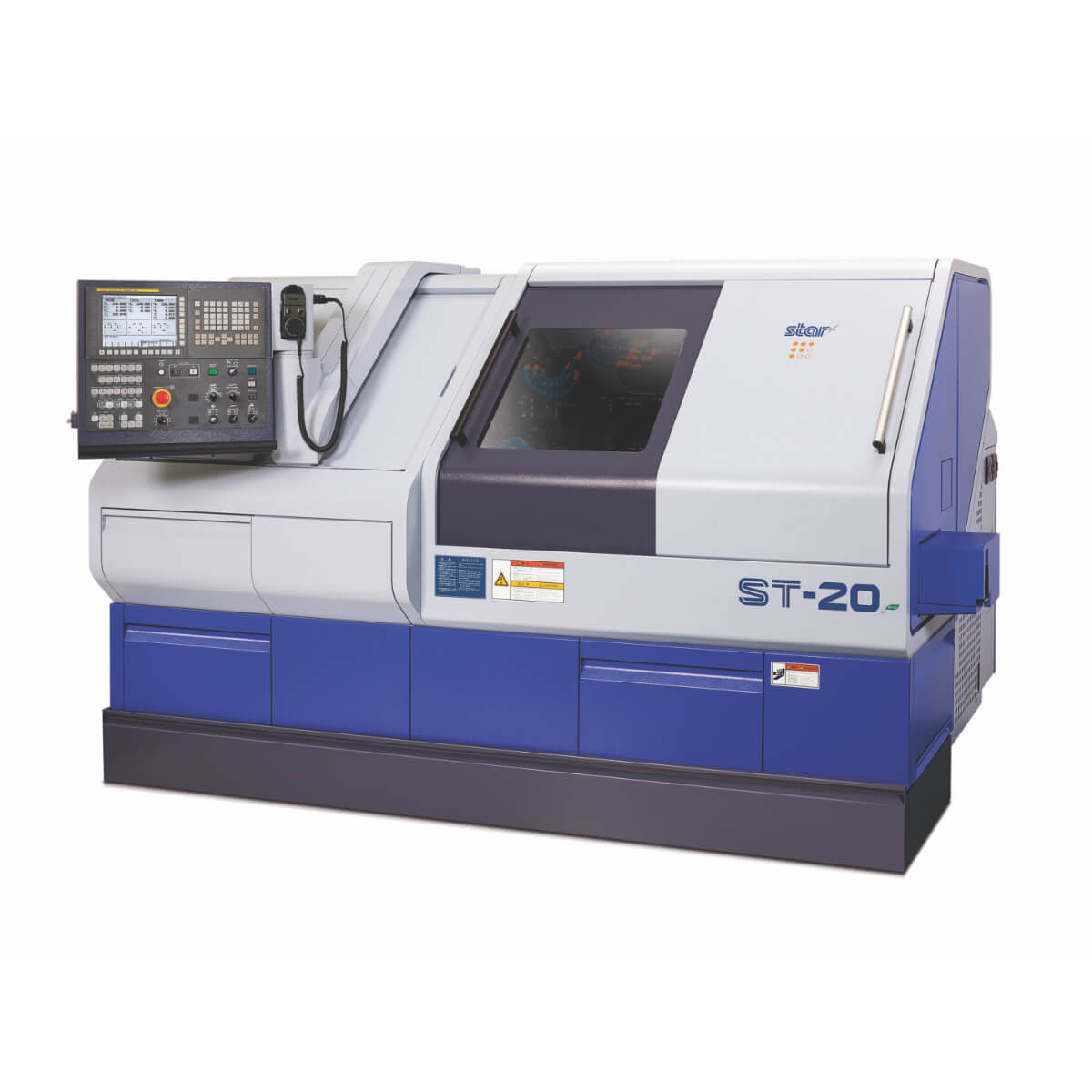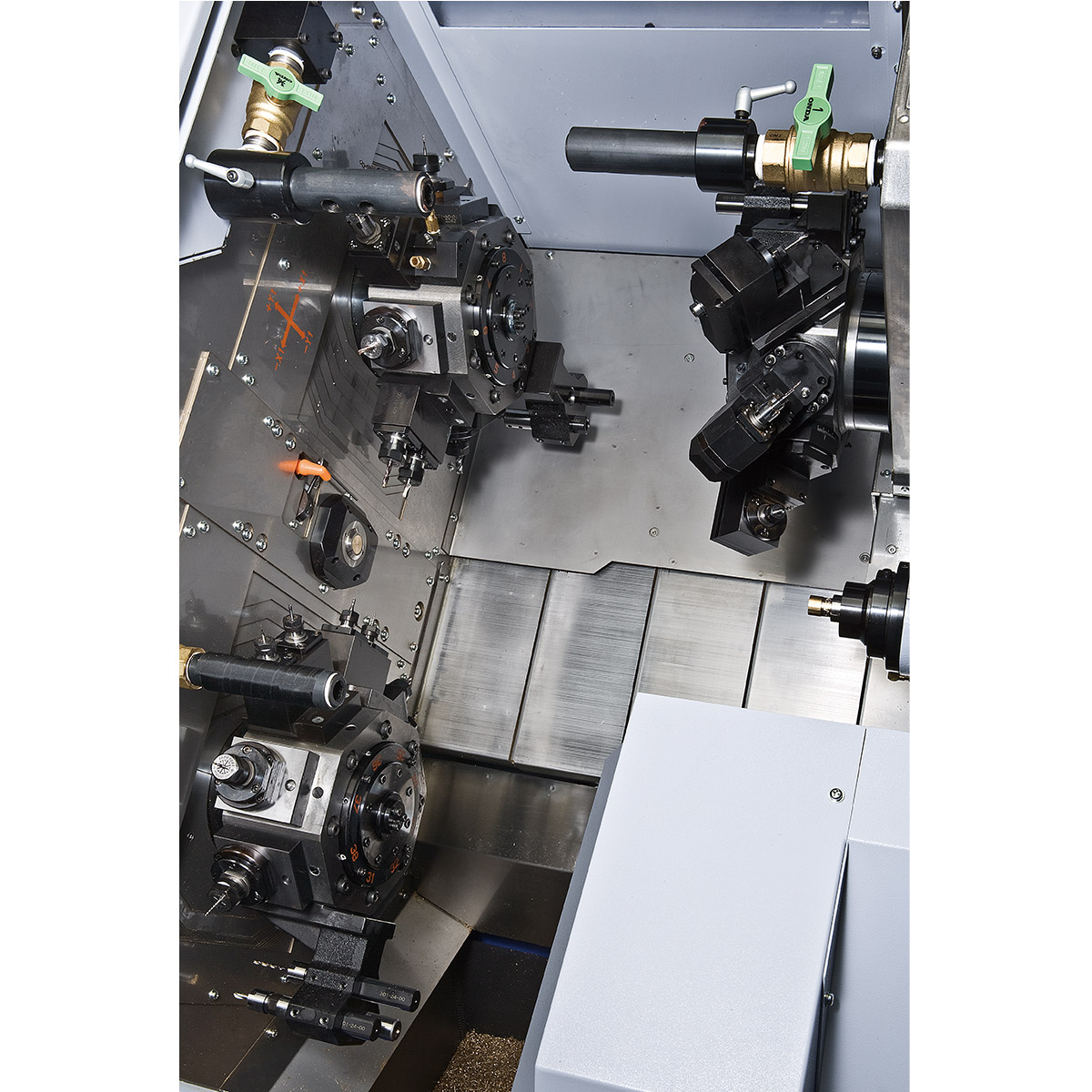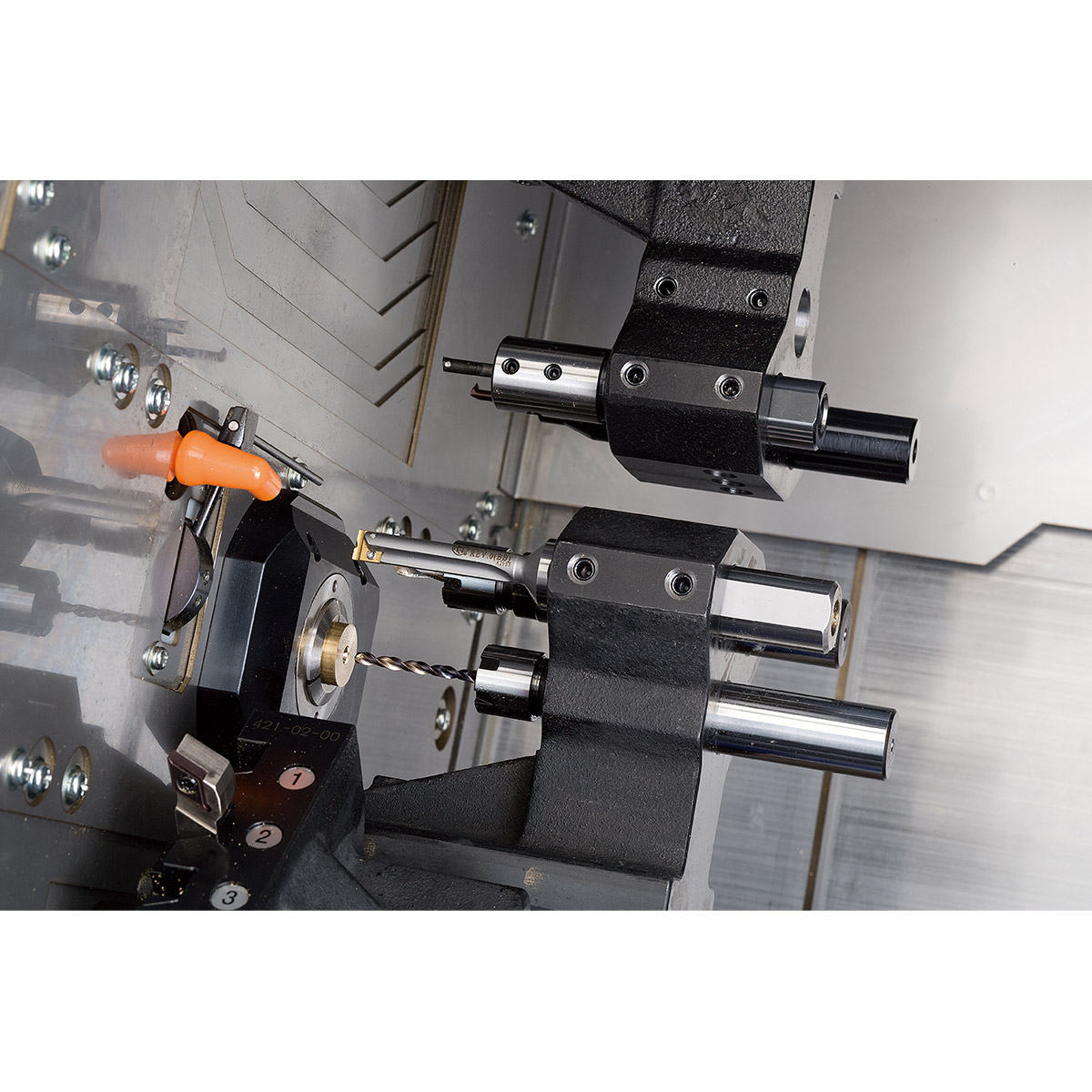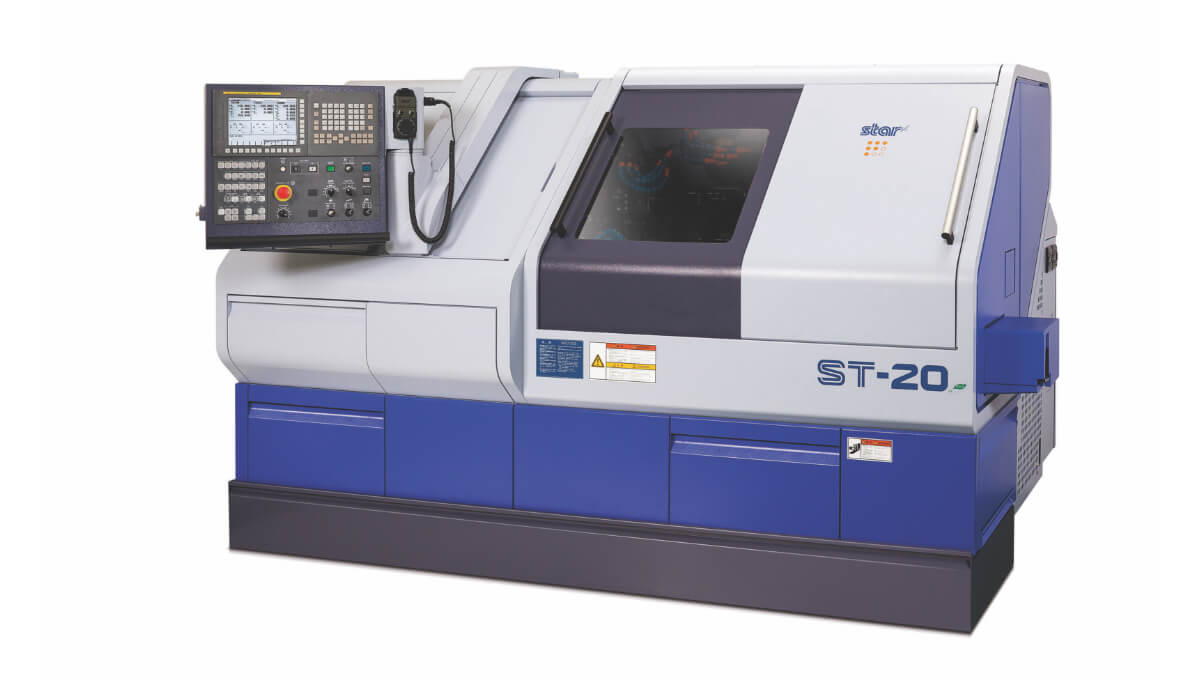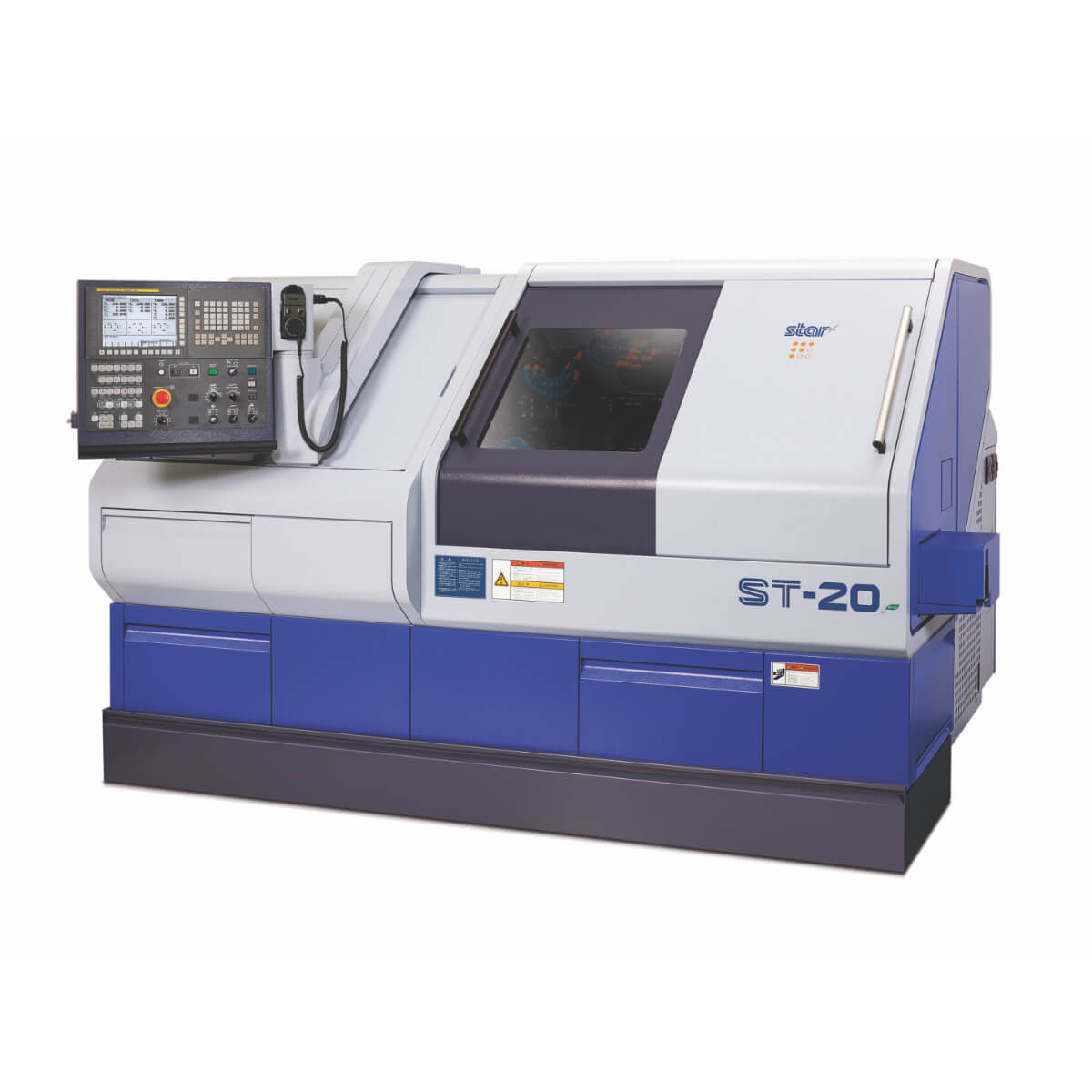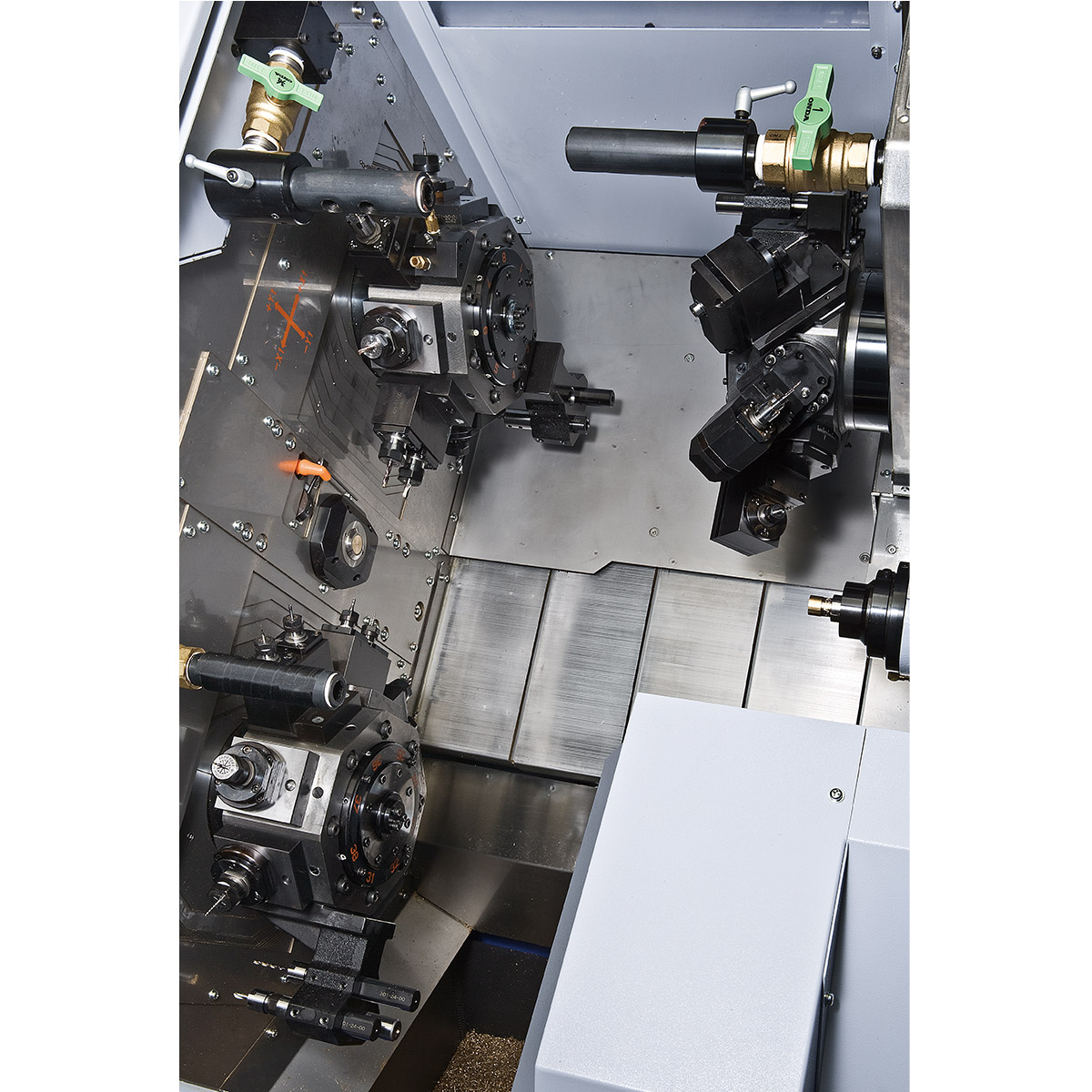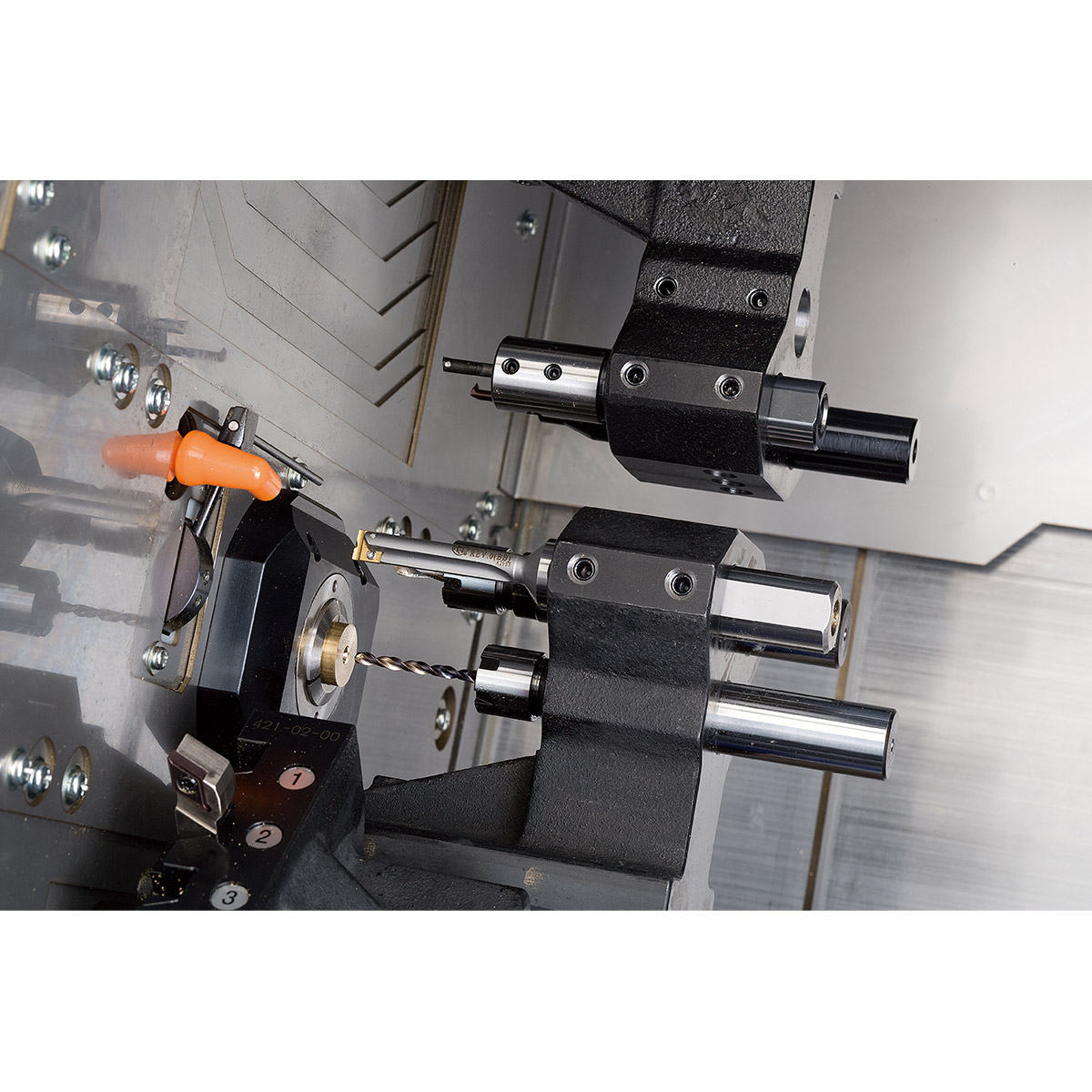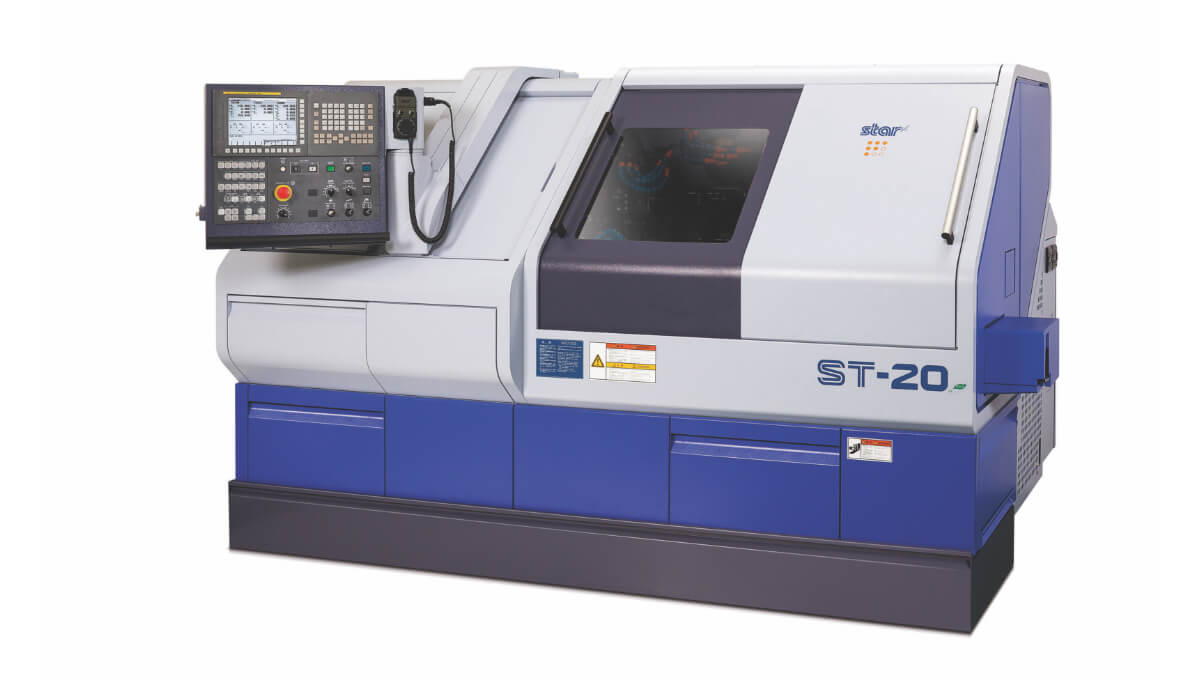 Three turrets allows ultra high speed and flexible machining of complicated components.
Simultaneous machining such as turning, milling etc. achieved by opposed twin turret design tool post dramatically reduces the machining time.
Independent machining of front and rear ends by backworking turret reduces the cycle time yet further.
STAR Motion Control System is a unique control technology which minimizes non-cutting time.
The Star Motion Control System
RMGB
XYZ axes control turret
Balance cut turning
Tool Post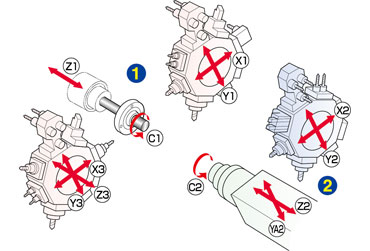 Tool Post
Tooling
①
Turning tool
max.3 tools/station
(□12mm)
Front-end working tool
max.3 tools/station
Rear-end working tool
max.3 tools/station
Power-driven tool
max

.

2 tools/station
②
Turning tool
max.3 tools/station
(□12mm)
Rear-end working tool
max.3 tools/station
Power-driven tool
max

.

2 tools/station
Specifications
Item
ST-20
Max.machining diameter
ø 20mm (25/32in)
Max.headstock stroke
Standard
350mm (13-25/32in)
R.M.G.B.unit
317mm (12-31/64in)
Front working turret tool post
Front
8 stations turret tool post
Rear
8 stations turret tool post
Number of turning tools
max.3 tool/station (□12mm)
Sleeve holder
Number of tools
max.3 tools/station
Max.drilling capability
ø 14mm (35/64in)
Max.tapping capability
M12 × P1.75
Power-driven att.
Number of tools
max.2 tools/station
Max.drilling capability
ø 10mm (25/64in)
Max.tapping capability
M8 × P1.25
Spindle speed
max.5,750min-1
Drive motor
2.5kw
Rapid feed rate
30m/min(X1,X2,X3,Z1,Z2,Z3)
15m/min(Y1,Y2,Y3)
3.9m/min(YA2)
Main spindle indexing angle
C-axis control
Main spindle speed
max.10,000min-1
Main spindle motor
3.7kw (Continuous) / 5.5kw (10min/60%ED)
Dimensions (W×D×H)
2,988 × 1,720 × 1,845mm
Weight
4,850kg
Power consumption
8.5KVA
Backworking Attachment
Item
ST-20
Max.chucking diameter
ø 20mm (25/32in)
Max. length for front ejection
150mm (5-7/8in)
Max.work projection length
75mm (2-61/64in)
Back working turret tool post
8 stations turret tool post
Number of turning tools
max.3 tool/station (□12mm)
Sleeve holder
Number of tools
max.3 tools/station
Max.drilling capability
ø 14mm (35/64in)
Max.tapping capability
M12 × P1.75
Power-driven att.
Number of tools
max.2 tools/station
Max.drilling capability
ø 10mm (25/64in)
Max.tapping capability
M8 × P1.25
Sub spindle indexing angle
C-axis control
Sub spindle speed
max.10,000min-1
Sub spindle motor
3.7kw (Continuous) / 5.5kw (10min./60%ED)