SR-10J type C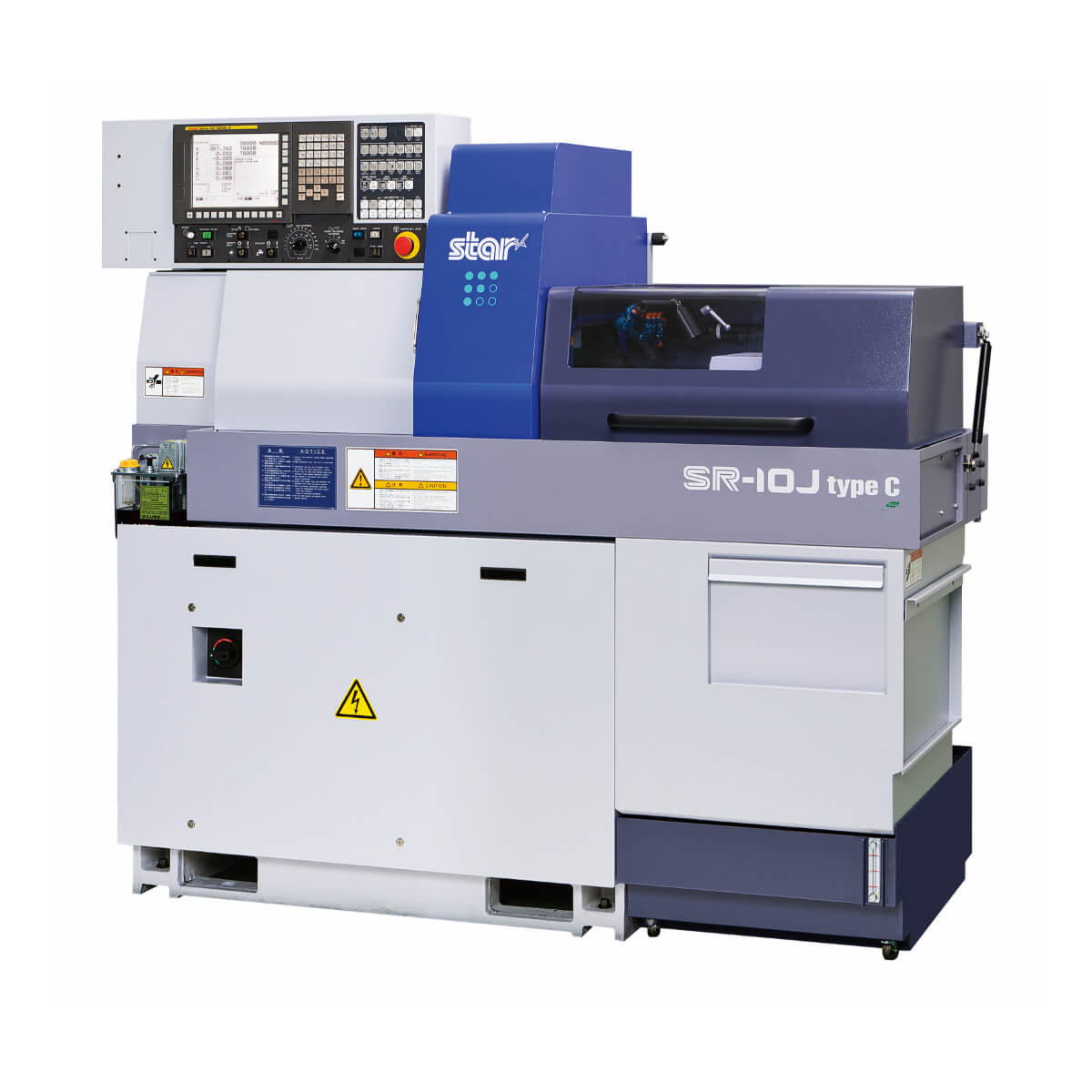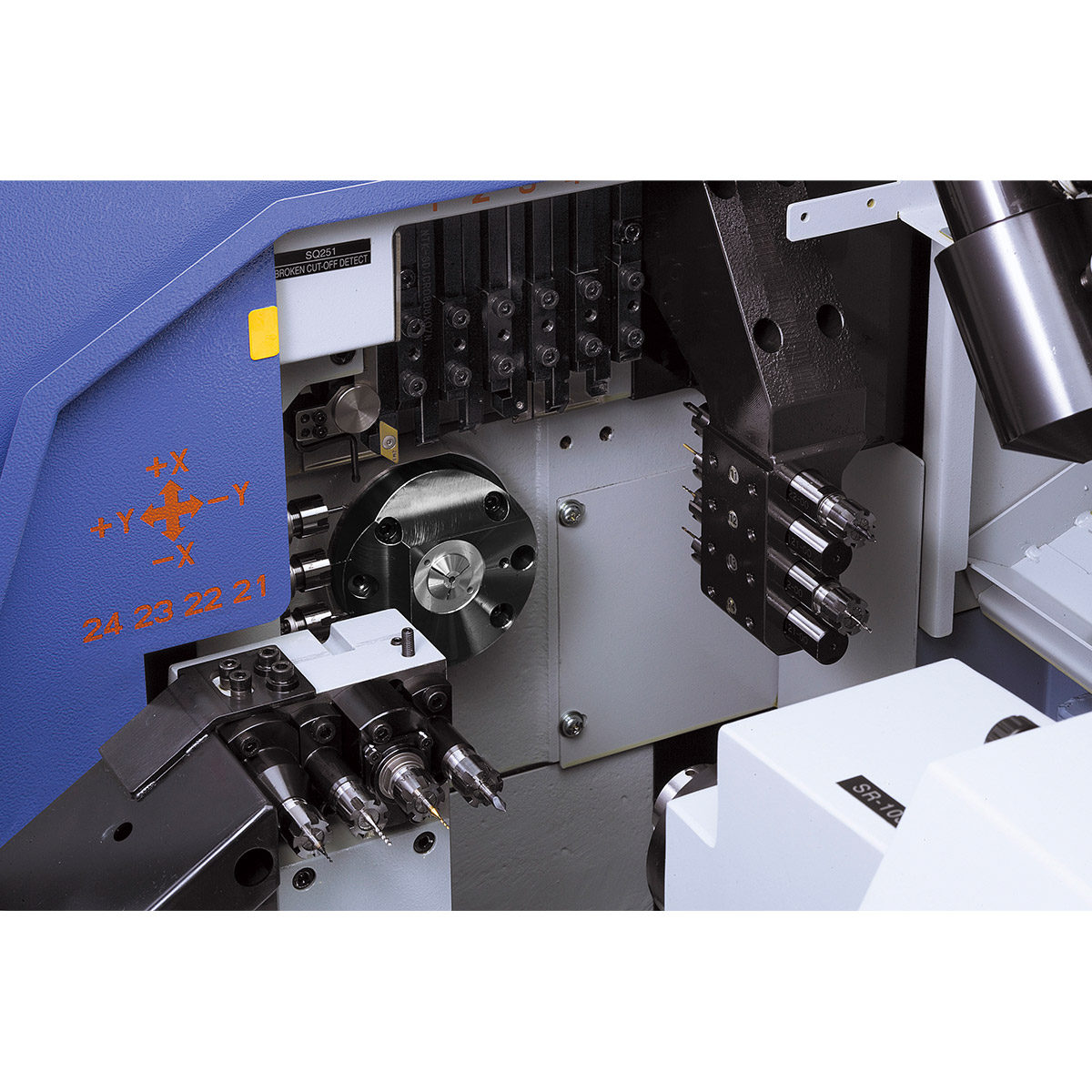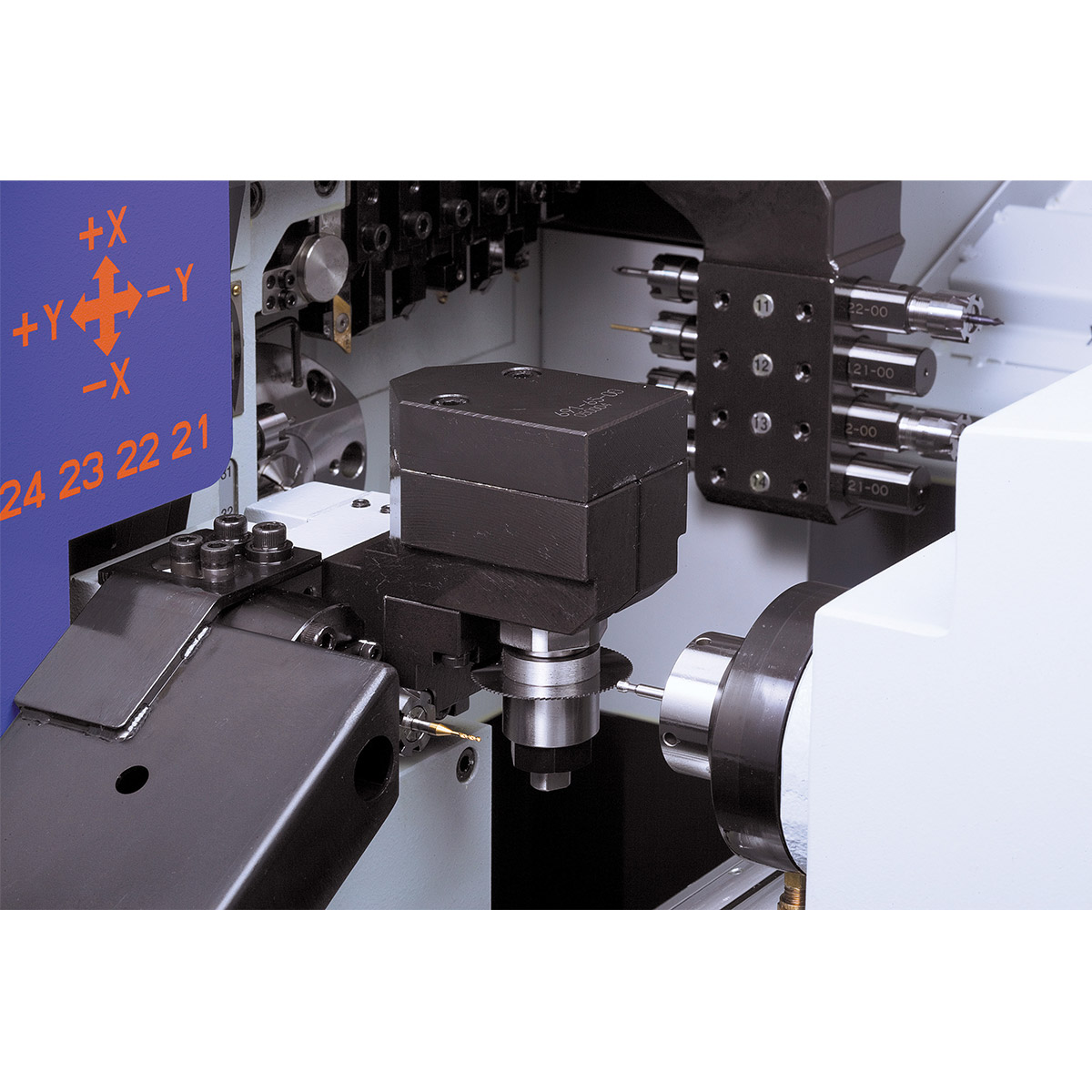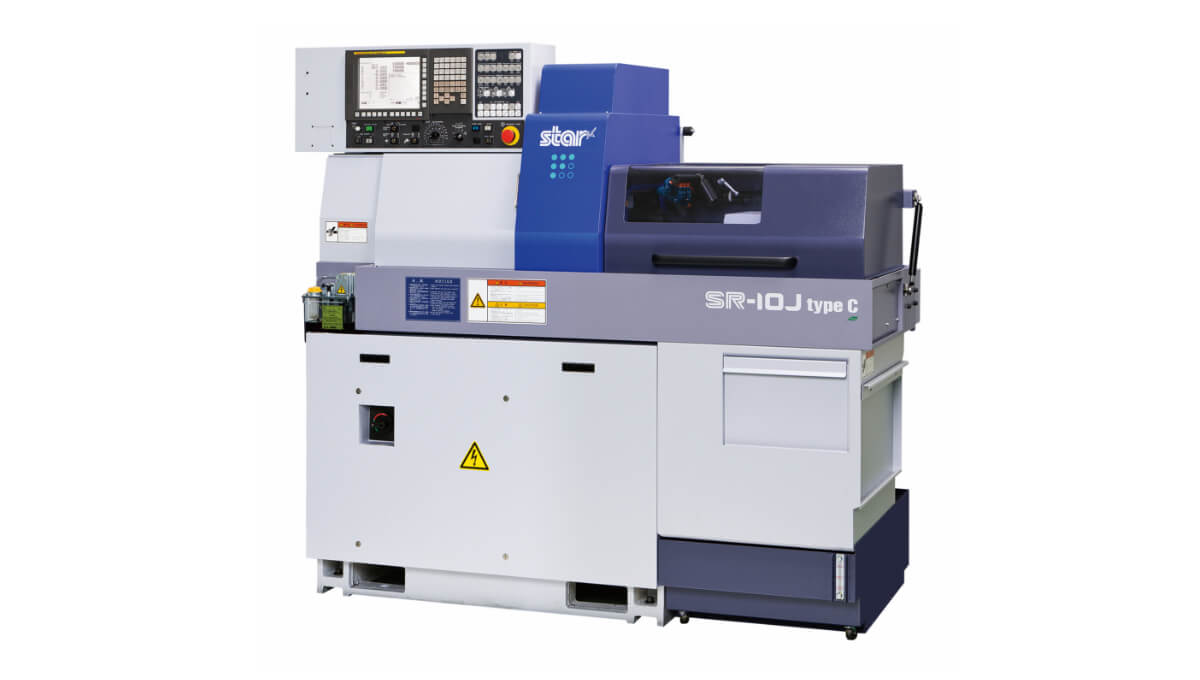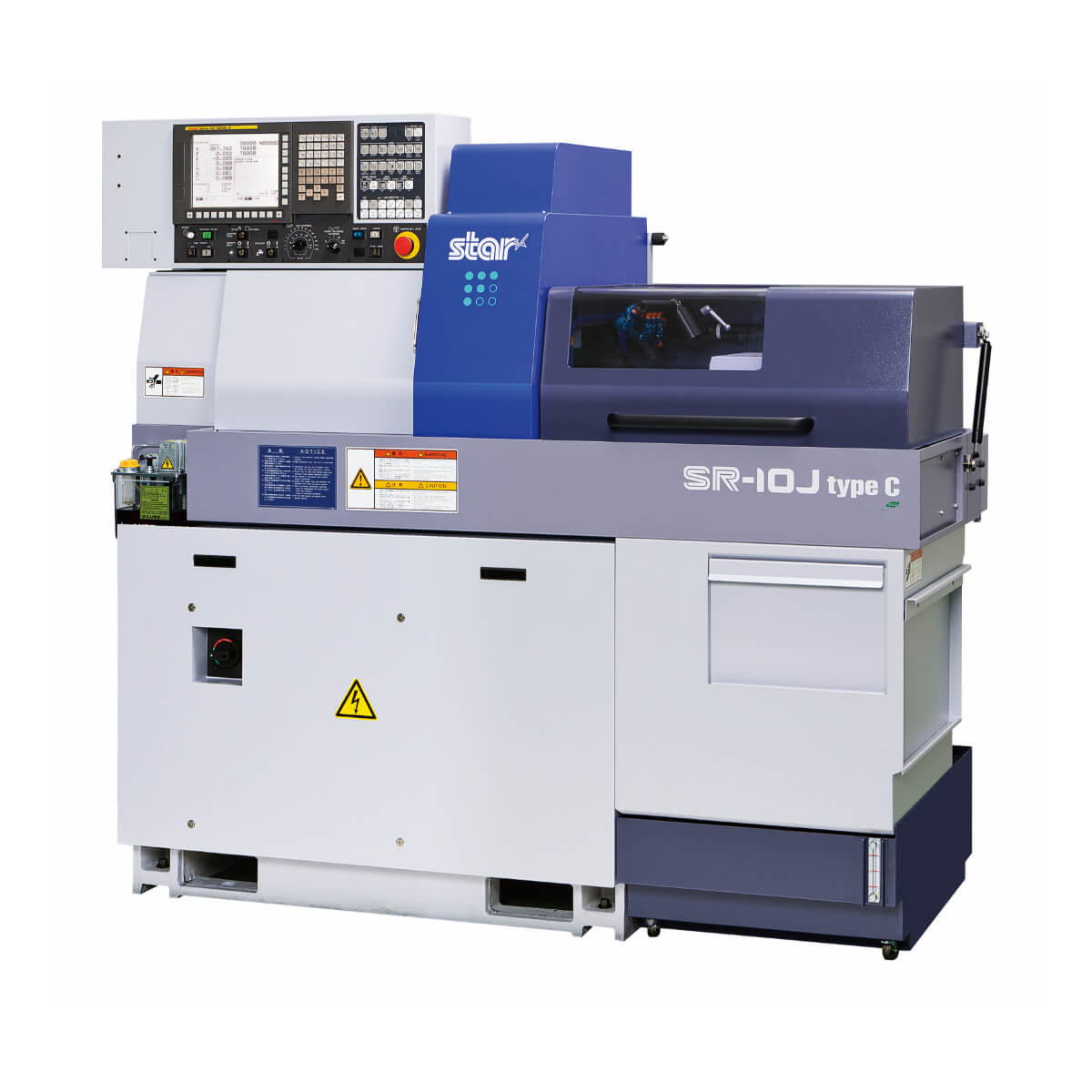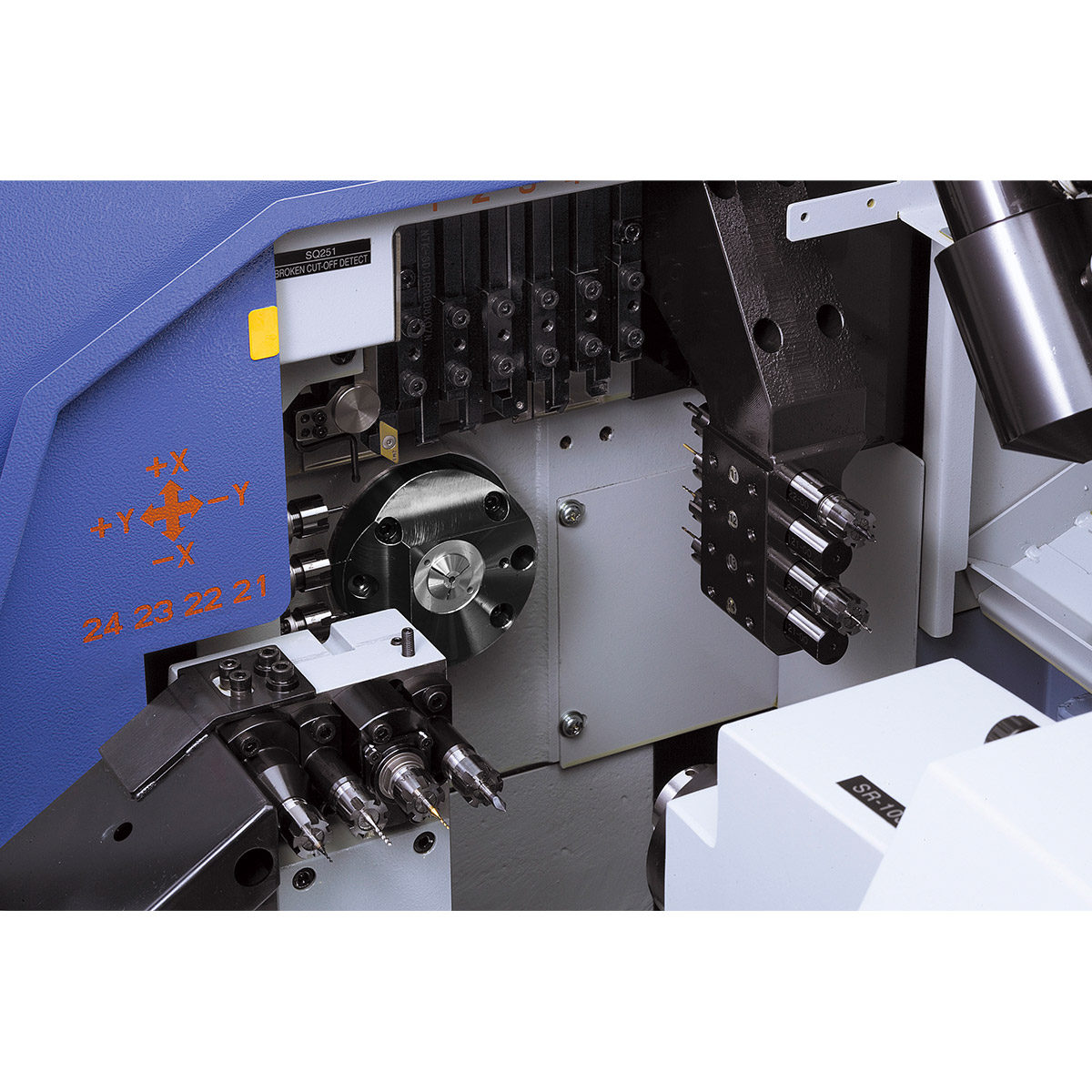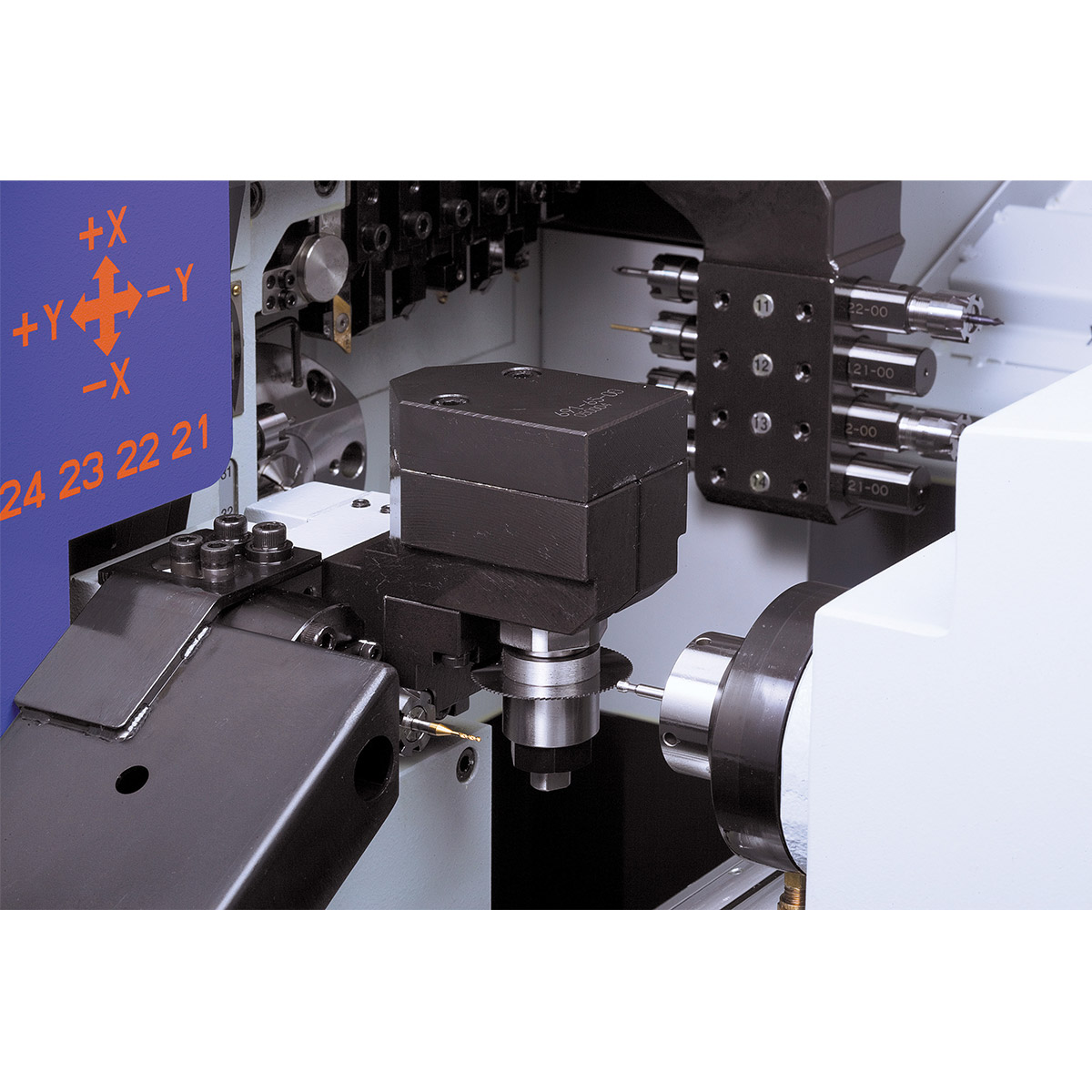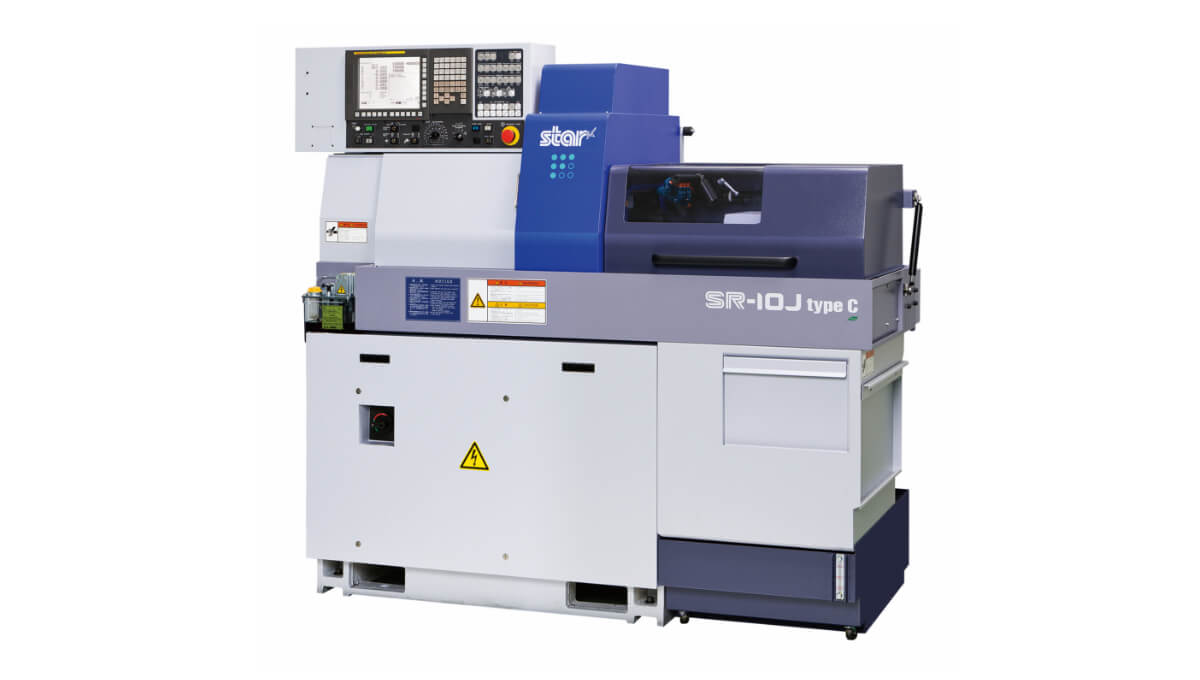 With improved secondary machining capability and operability, the evolutionary advanced small diameter processing machine is now on market.
A unique slanted dovetail slideway structure for insreased rigidity of the tool post.
Both the main spindle and sub spindle include the C-axis control function as standard.
The manual pulse generator can be optionally set for setup operation.
RMGB
Slanted dovetail slideway structure
Tool Post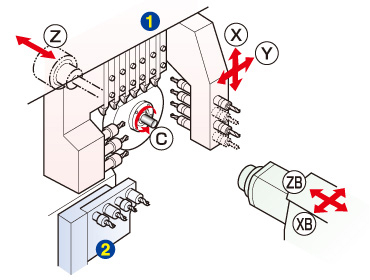 Tool Post
Tooling
①
Turning tool
6 tools
Front-end working tool
4 tools
Rear-end working tool
4 tools
Power-driven tool
3 tools
②
Rear-end working tool
4 tools
Stationary tool
max. 8 tools
Power-driven tool
max. 6 tools
Specifications
Item
SR-10J type C
Max.machining diameter
ø10mm(25/64in)
Max.headstock stroke
Stationary G.B.
135mm(5-5/16in)
Revolving G.B.
105mm(4-9/64in)
Number of turning tools
6 tools(□8mm)
4-spindle sleeve holder
Number of tools
Front : 4 tools
Rear : 4 tools
Max.drilling capability
ø6mm(15/64in)
Max.tapping capability
M5×P0.8
Power-driven att.
Number of tools
3 tools
Max.drilling capability
ø4mm(5/32in)
Max.tapping capability
M3×P0.5
Spindle speed
max.10,000min-1
Drive motor
0.5kw
Rapid feed rate
35m/min(X,Y,Z,ZB,XB)
Main spindle indexing angle
C-axis control
Main spindle speed
max.15,000min-1
Main spindle motor
2.2kw(Continuous)/3.7kw(15min./60%ED)
Dimensions (W×D×H)
1,865×775×1,695mm
Weight
1,400kg
Power consumption
3.1KVA
Backworking Attachment
Item
SR-10J type C
Max.chucking diameter
ø10mm(25/64in)
Max.length for front ejection
70mm(2-3/4in)
Max.work projection length
20mm(25/32in)
4-spindle backworking unit
Number of tools
4 tools
Max.drilling capability
Stationary tool
ø4mm(5/32in)
Power-driven att.
ø4mm(5/32in)
Max.tapping capability

Stationary tool

M3×P0.5
Power-driven att.
M3×P0.5
Sub spindle indexing angle
C-axis control
Sub spindle speed
max.10,000min-1
Sub spindle motor
0.55kw(Continuous)/1.1kw(15min./50%ED)