SL-7/10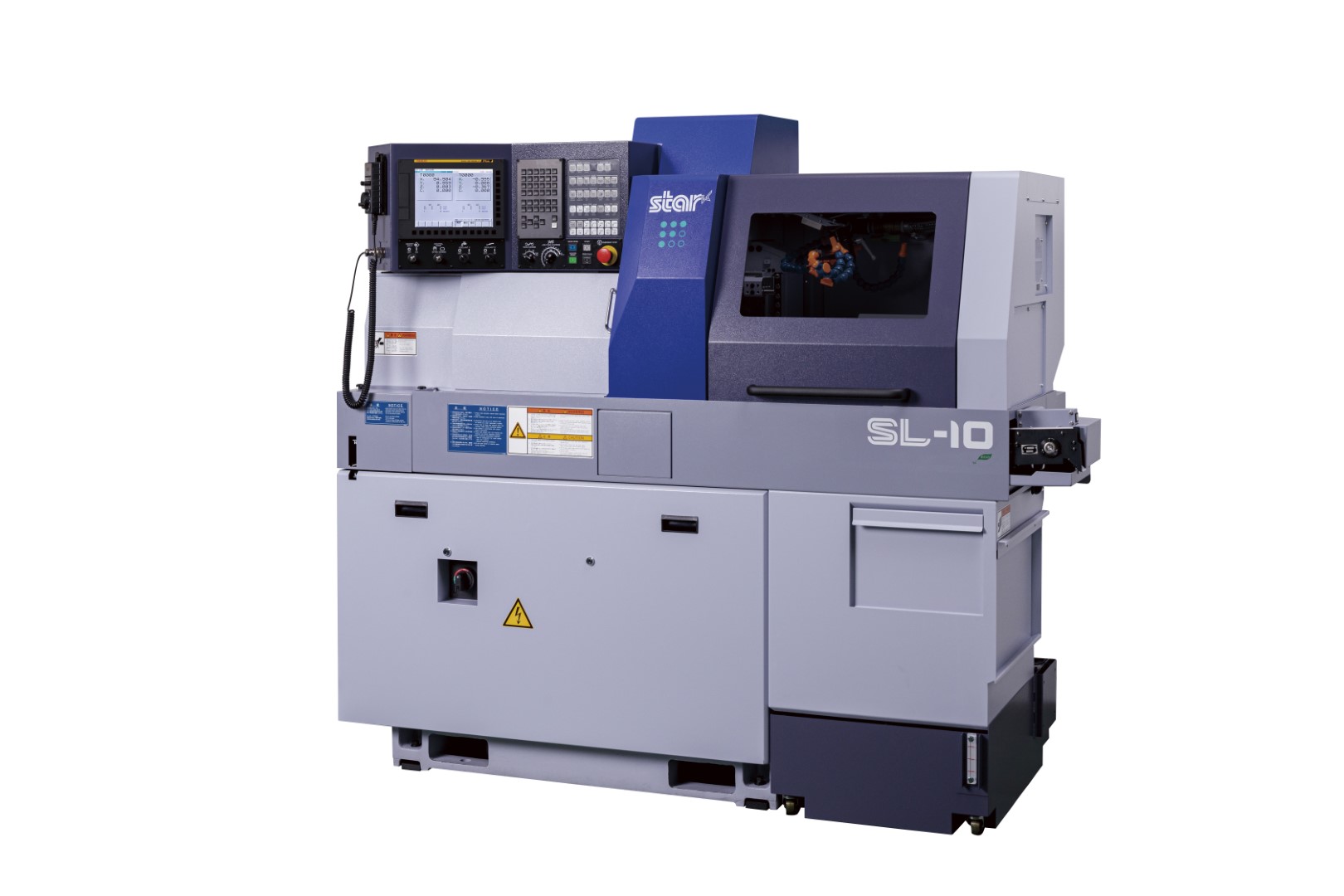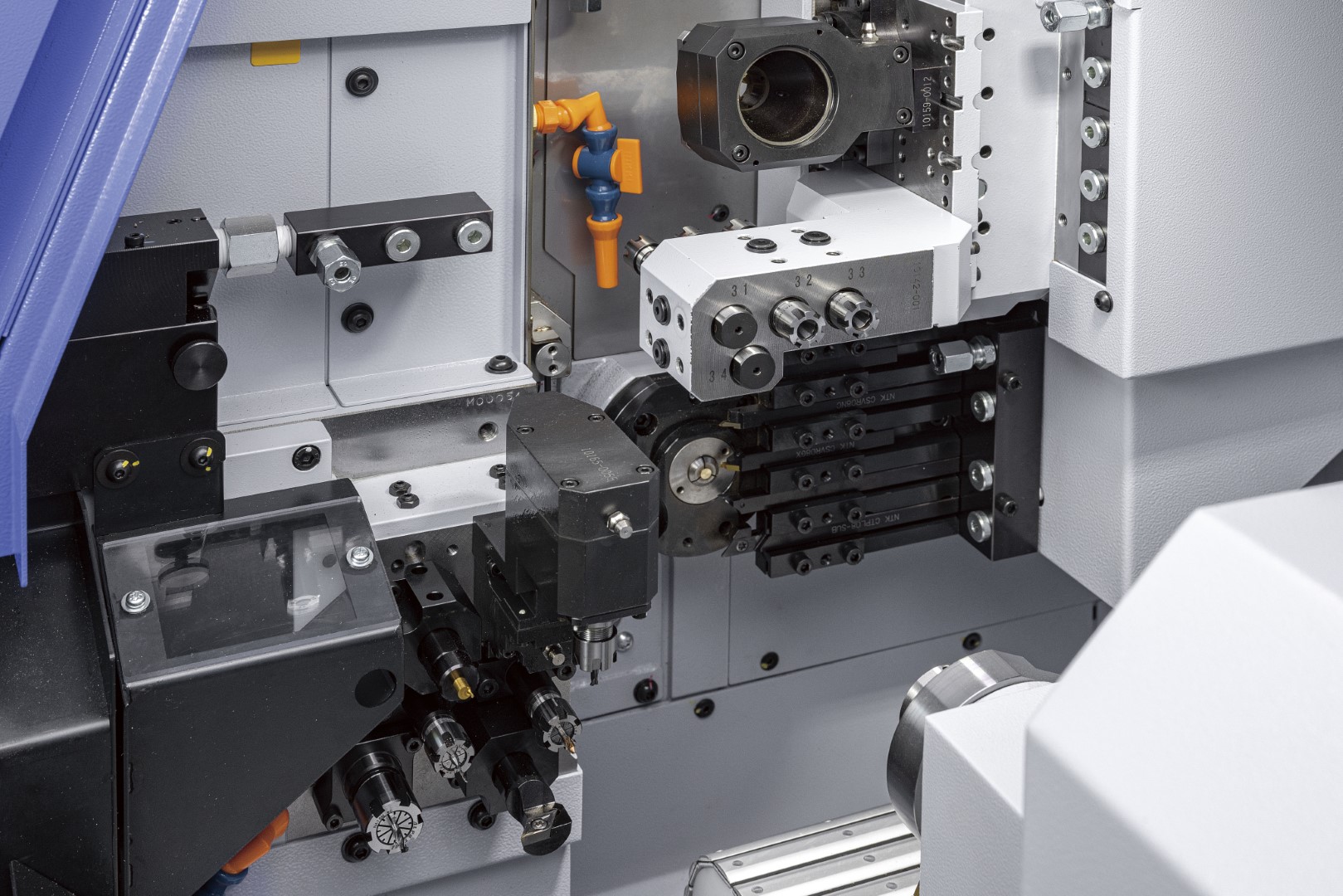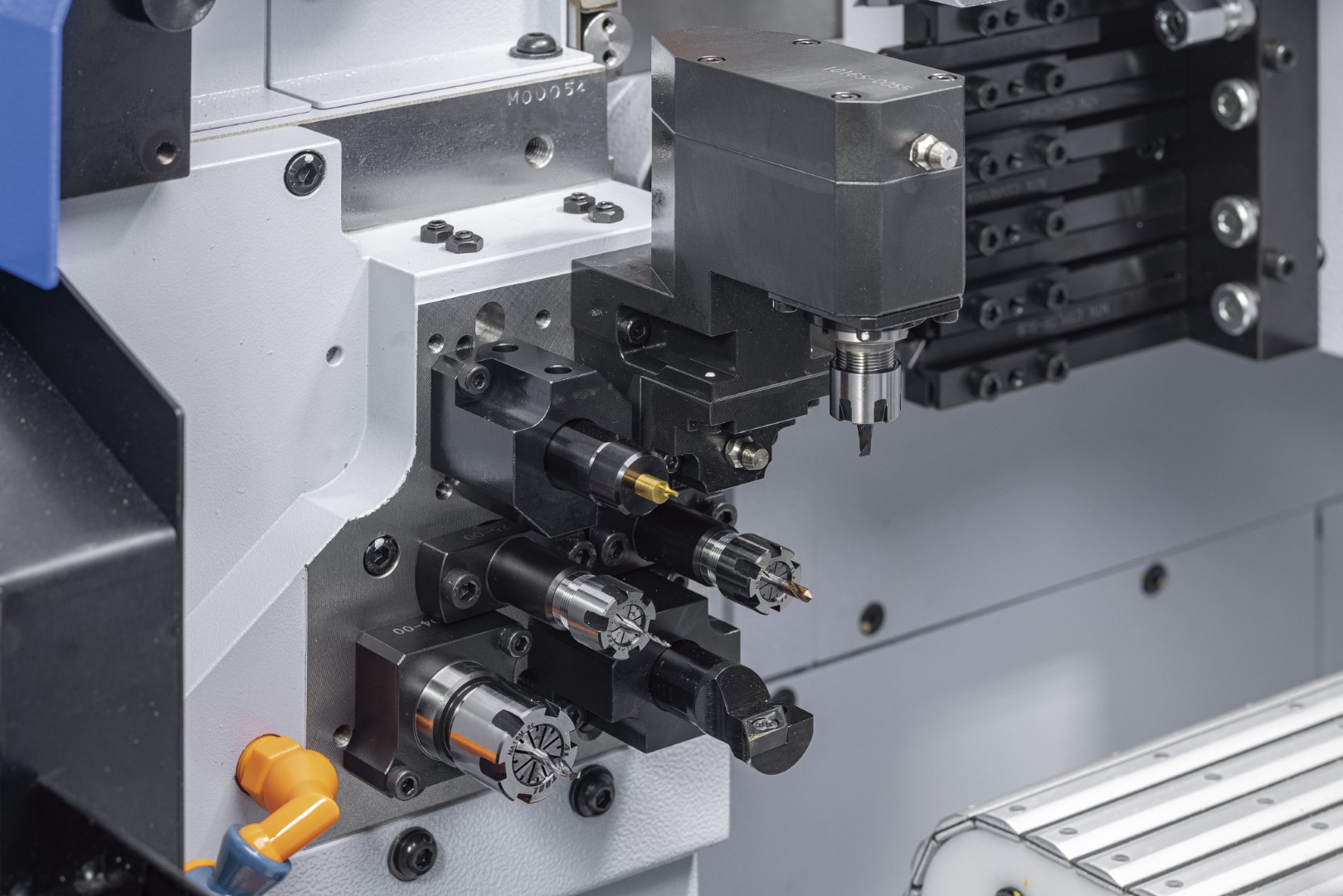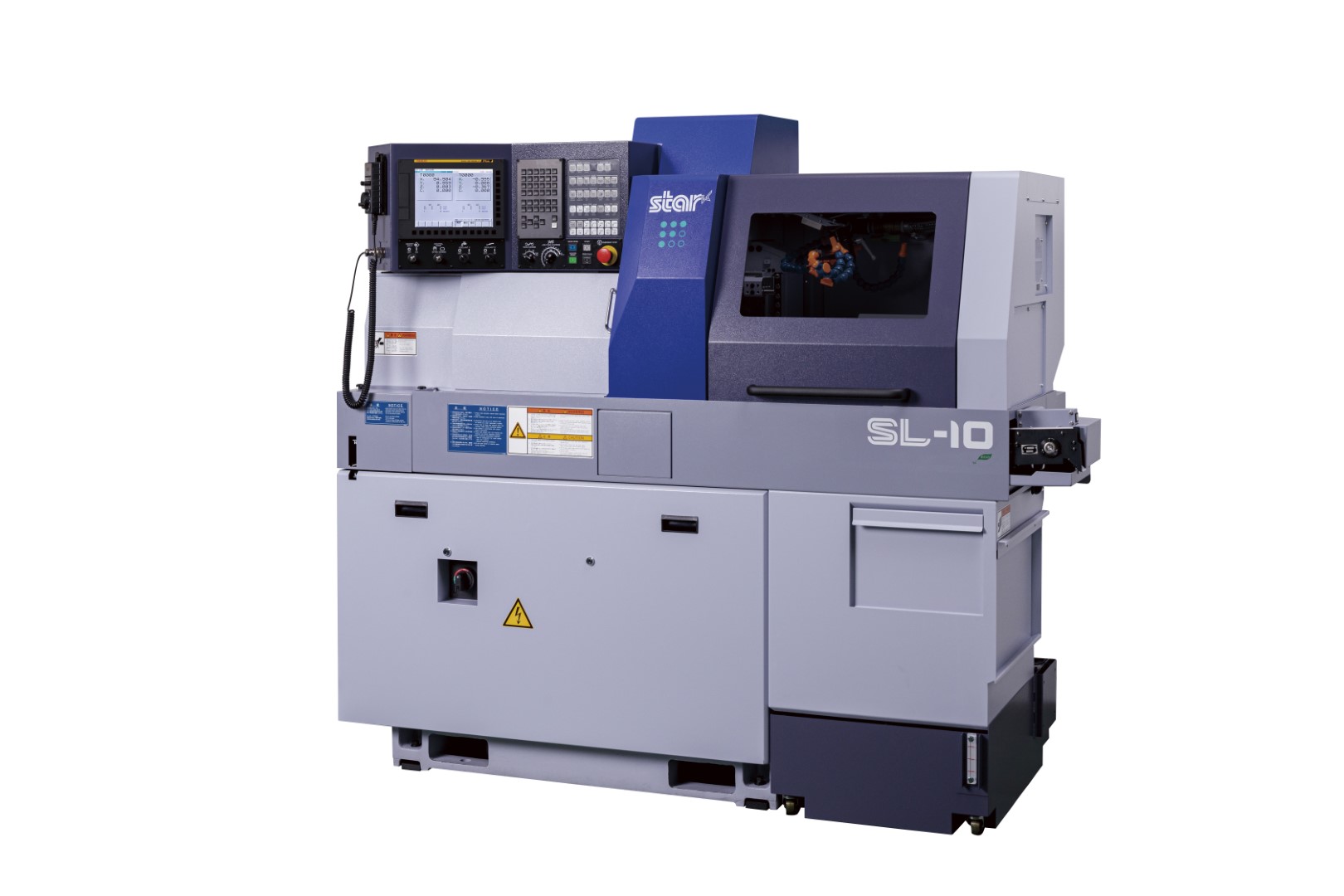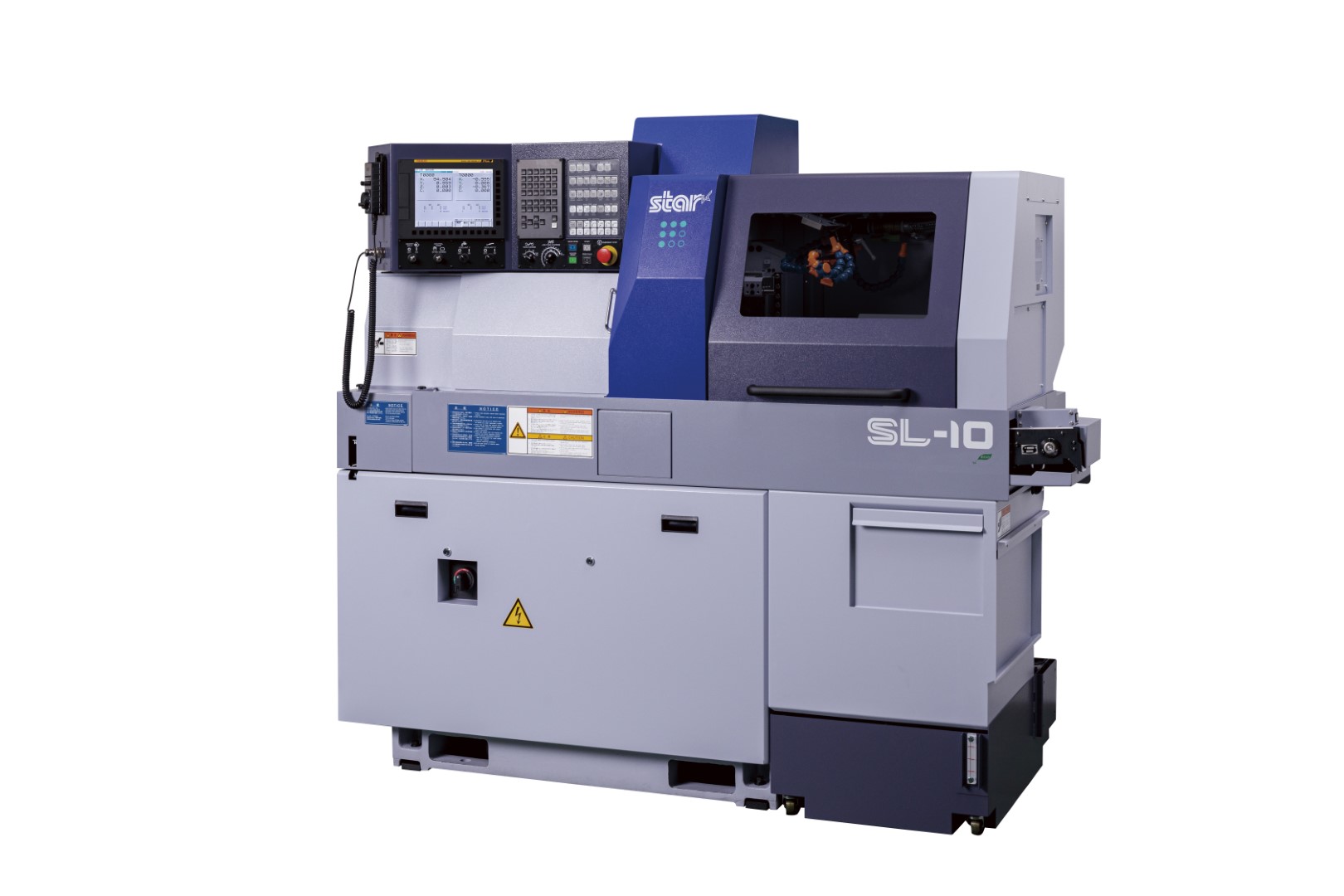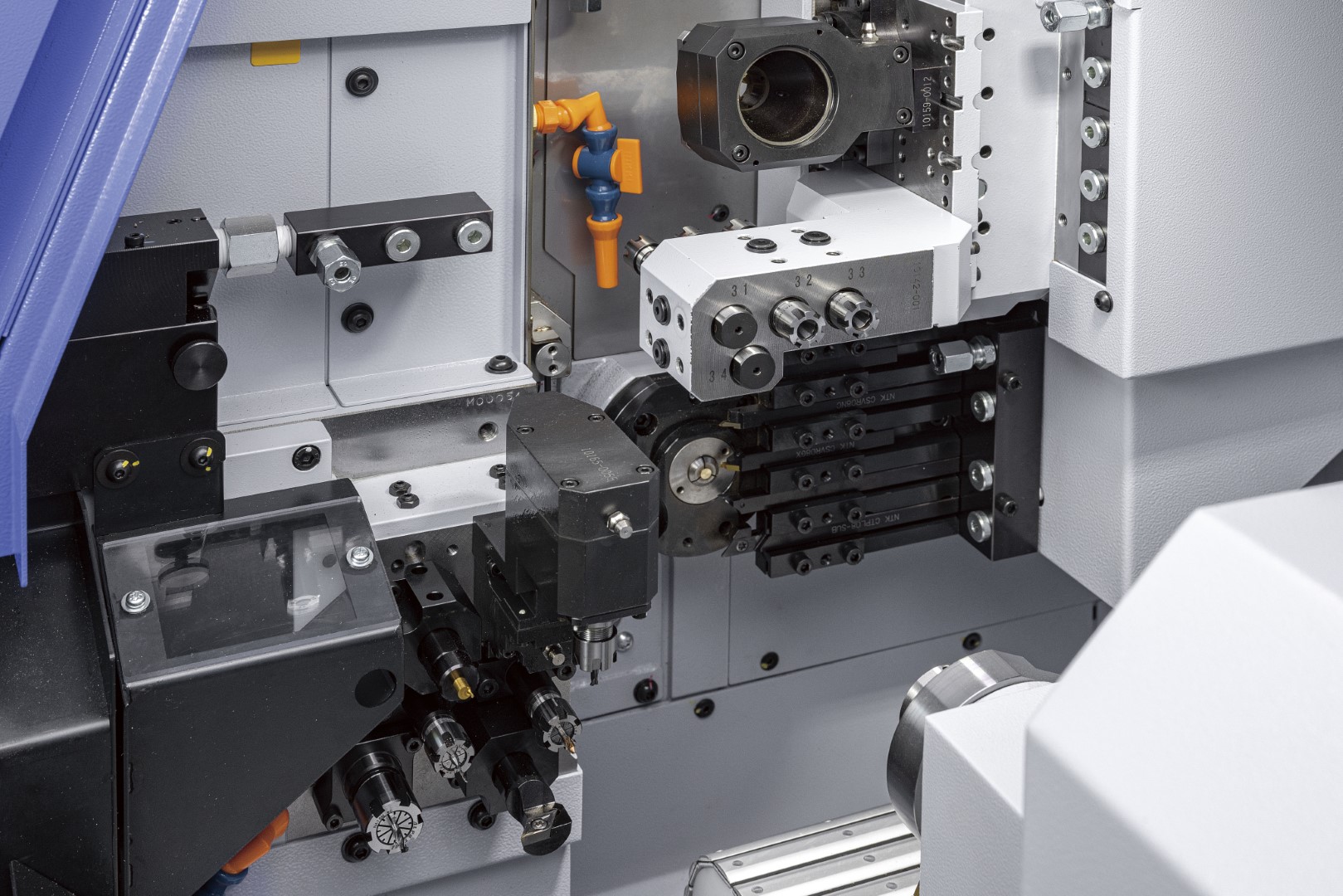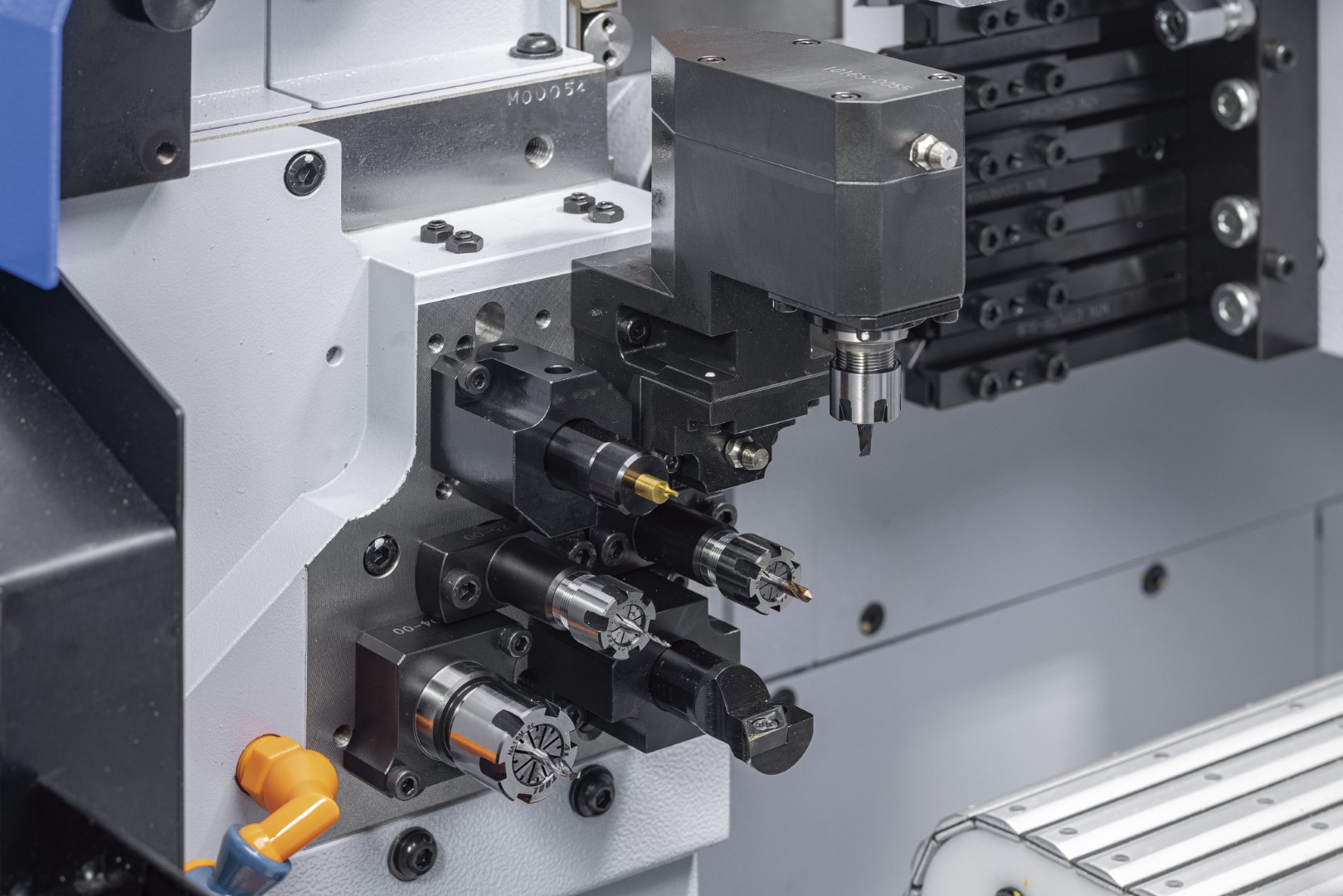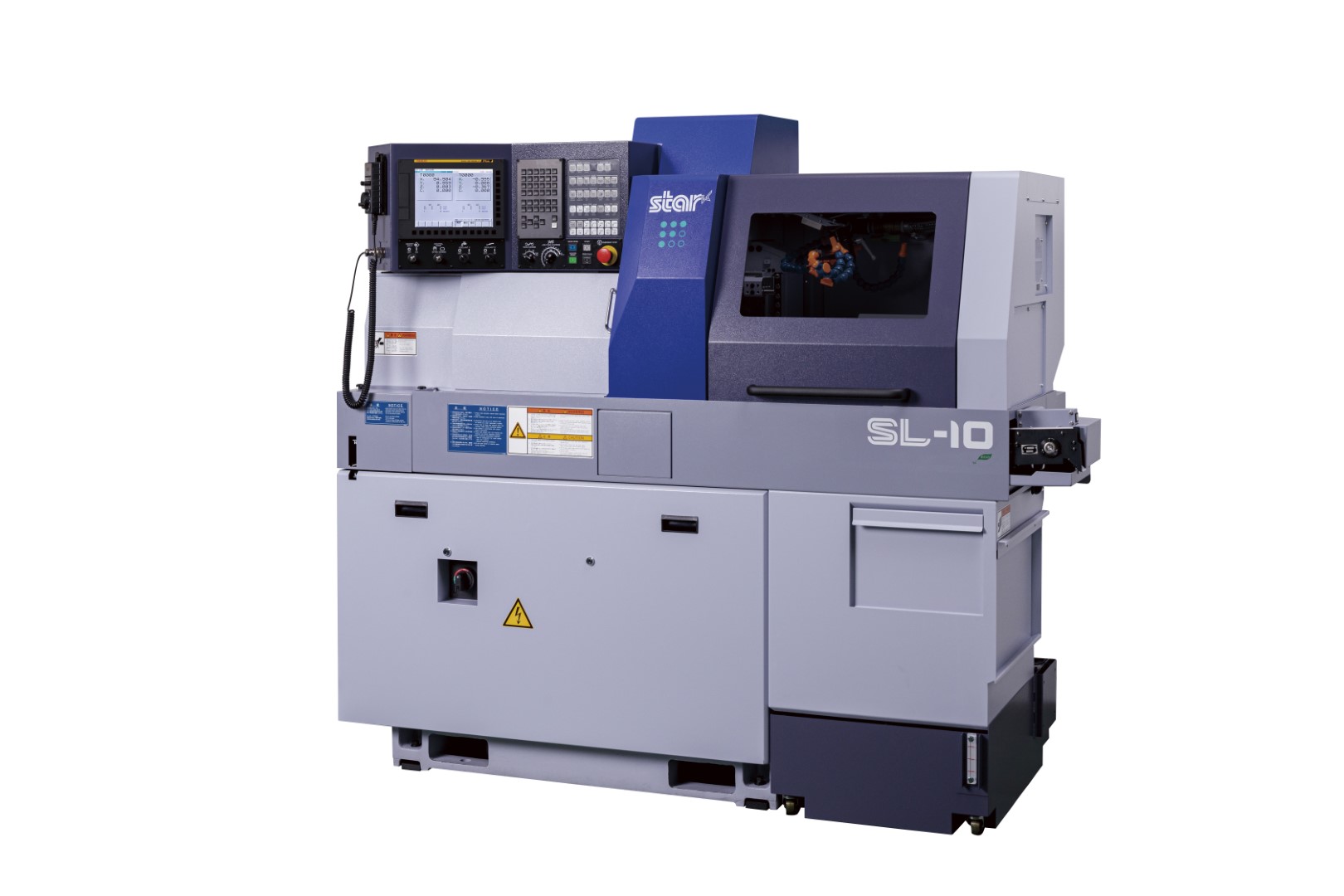 High-spec and Compactness
A New Generation Machine Specialized in Small Diameter Processing From Star Micronics
The gang type tool post for face machining has a cartridge type 5-spindle cross drilling unit providing four cartridge positions to mount various tool units for a wide variety of processes.
The 6-spindle unit with Y2-axis control for backworking has two spindles in three rows and can mount up to four power-driven tool units in their respective positions. With this unit you can reduce cycle time by efficiently splitting processes overlapping at the front and back.
High-output motors provide more powerful machining capability with high speed to optimize small diameter part processing.
Tool Post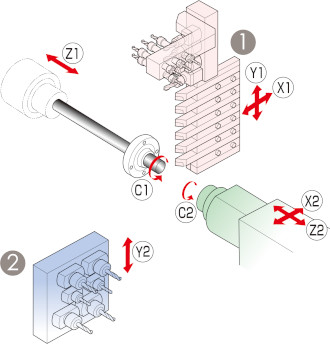 Tool Post
Tooling
①
Turning tool
6 tools
Frong-end working tool
4 tools or 6 tools
Rear-end working tool
4 tools or 6 tools
Power-driven tool
1 tool
Cartridge type
4 Pos.
②
Rear-end working tool
6 tools
Stationar tool
max.6 tools
Power-driven tool
max.4 tools
Specifications
Item
SL-7/10
Max.machining diameter
ø 10mm (25/64in)
Max.headstock stroke
Stationary G.B.
135mm (5-5/16in)
Revolving G.B.
105 (4-9/64in)
R.M.G.B.unit
75mm (2-61/64in)
Number of turning tools
6 tools
sleeve holder
4-spindle type
Front : 4 tools
Rear : 4 tools
6-spindle type
Front : 6 tools
Rear : 6 tools
Max.drilling capability
ø 6mm (15/64in)
Max.tapping capability
M5 x P0.8
Power-driven att.
Number of tools
Cross milling : 1 tool
Cartridge type : At 4 position
Max.drilling capability
ø 5mm (15/64in)
Max.tapping capability
M4 x P0.7
Spindle speed
max.12,000min-1
Drive motor
1.0kw(Continuous) / 1.2kw(5min./30%ED)
Rapid feed rate
35m/min(X1,Y1,Z1,X2,Z2)
15m/min(Y2)
Main spindle indexing angle
C-axis control
Main spindle speed
Stationary G.B.
max.18,000min-1
Revolving G.B.
max.15,000min-1
Main spindle motor
3.7kw(Continuous) / 5.5kw(10min./25%ED)
Dimensions (WxDxH)
1,865 x 795 x 1,815mm
Weight
1,600kg
Power consumption
3.8KVA
Backworking Attachment
Item
SL-7/10
Max.chucking diameter
ø 10mm (25/64in)
Max.length for front ejection
70mm (2-3/4in)
Max.work projection length
20mm (25/32in)
6spindle
backworking unit
Number of tools
6 tools
Max.drilling capability
Stationary tool
ø 6mm (15/64in)
Power-driven att.
ø 5mm (3/16in)
Max.tapping capability
Stationary tool
M5 x P0.8
Power-driven att.
M4 x P0.7
Sub spindle indexing angle
C-axis control
Sub spindle speed
max.12,000min-1
Sub spindle motor
0.55kw(Continuous) / 1.1kw(15min./40%ED)