Medium-Term Management Plan
The Group formulated the Medium-Term Management Plan as part of a review of our Corporate Philosophy,
Purpose, Management Policy, and Action Guidelines to empower employees to make decisions and act autonomously as we seek to become a Company that grows sustainably together with society. At the same time, we formulated a Vision for 2030.
With the Medium-Term Management Plan and Vision, the Company has created a roadmap for the next nine years, divided into three-year periods. As the first phase, we formulated the first Medium-Term Management Plan covering the three years from 2022 to 2024.(*1)
Vision for 2030
Drawing on its corporate philosophy and the management base, human resource
systems, and R&D capabilities that underpin its multi-business structure, Star
Micronics is targeting net sales of ¥100.0 billion and operating income of ¥20.0 billion.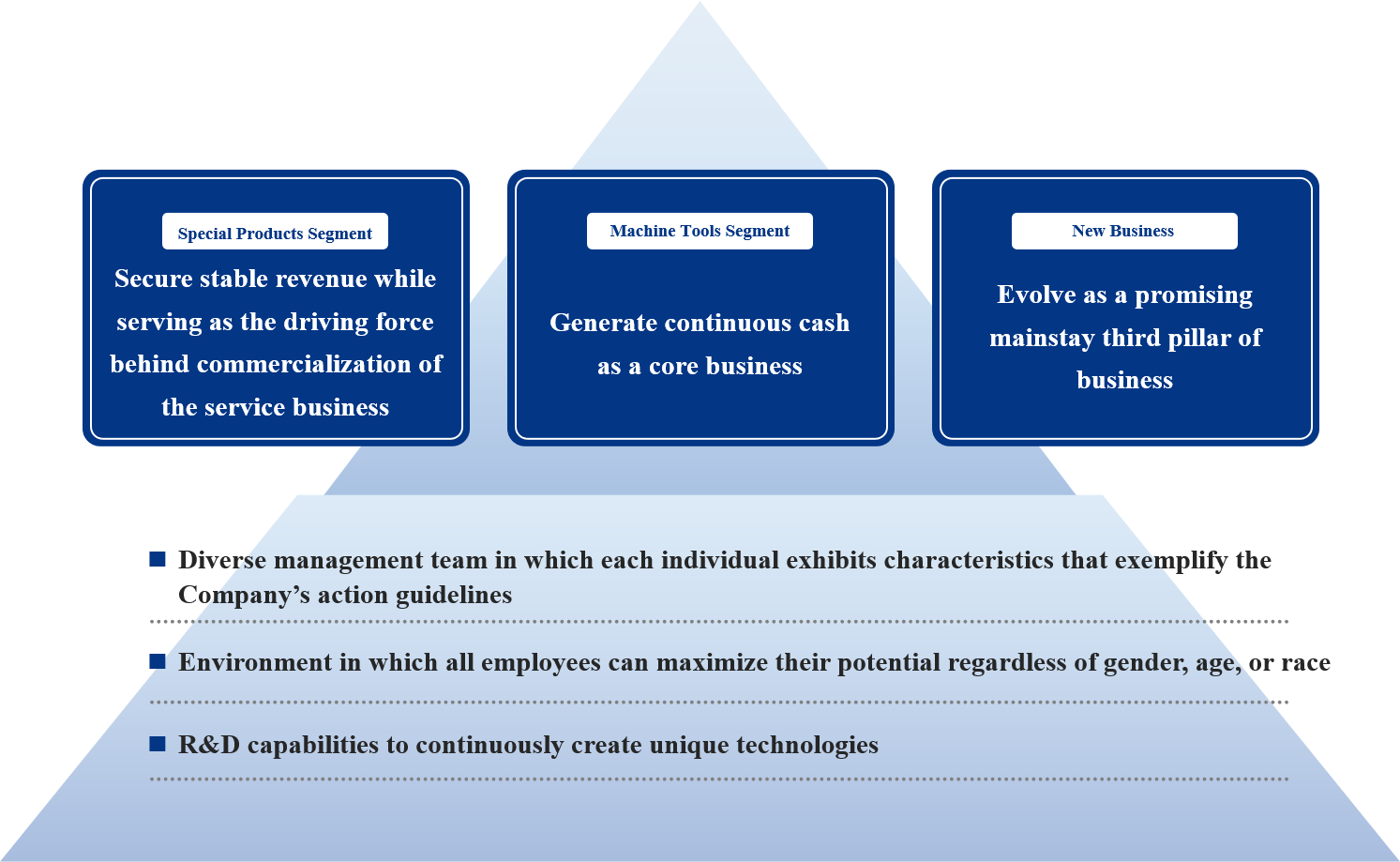 Vision Roadmap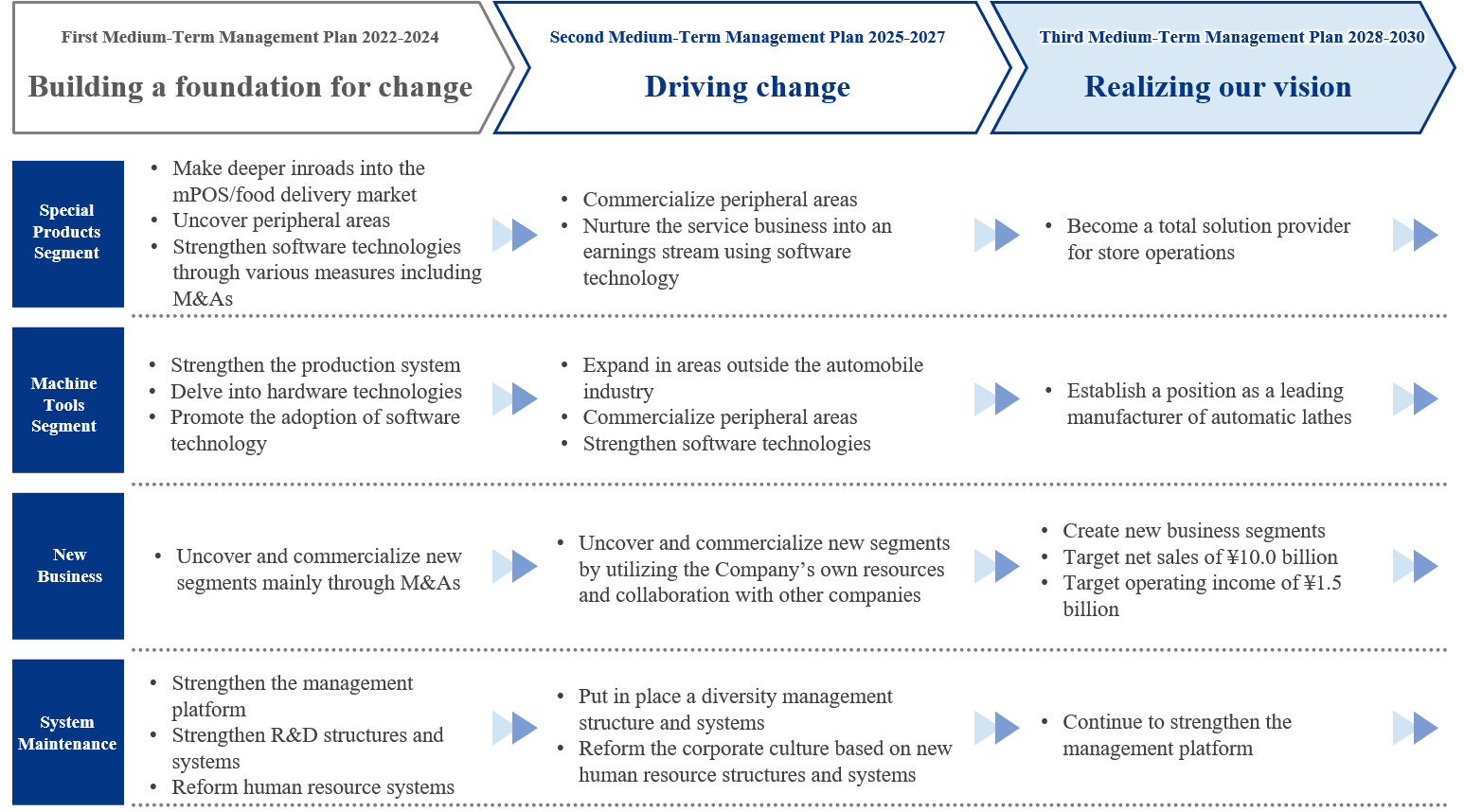 Principal Initiatives under the First Medium-Term Management Plan
Special Products Segment
While further expanding sales of printers and other products, further refine software technologies and uncover peripheral areas.
Machine Tools Segment
Move ahead with a large-scale renovation of production factories to meet robust demand for facilities and equipment. At the same time, delve deeper into hardware technologies and adopt software technologies.
New Business
Aim to construct a new business model mainly through M&As
Group-wide
Strengthen the management platform, reform human resource systems that allow employees to maximize their potential, and construct R&D structures and systems to continuously create proprietary technologies, while moving forward with initiatives to address material issues based on the Sustainability Policy.