Install the driver (Windows only)
To connect and use a Windows PC/tablet with TSP100IIU+, please install the Windows driver before making the connection.
By installing the driver in advance, when a Windows PC/tablet is connected with TSP100IIU+, a printer queue is automatically created via plug-and-play, and communication is enabled with the printer.
1. Download the printer software
2. Extract the downloaded software and run "Autorun.exe"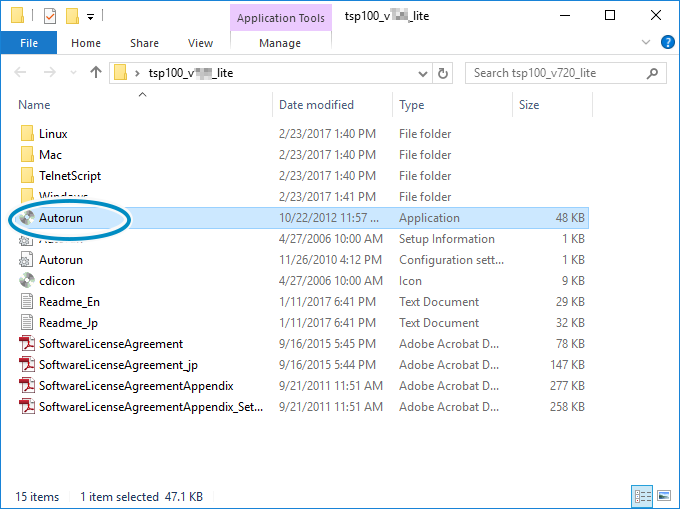 3. Install according to the wizard