SX-38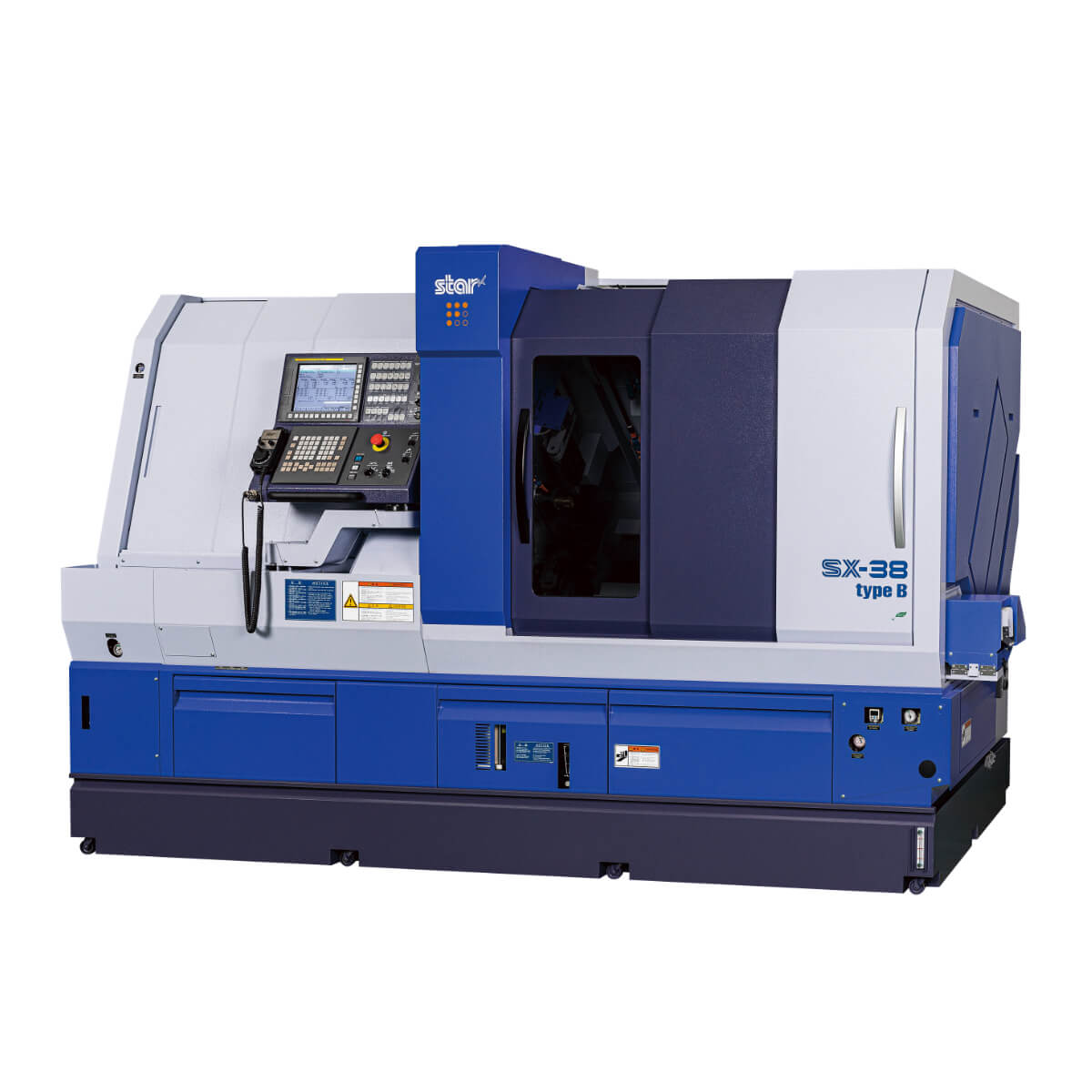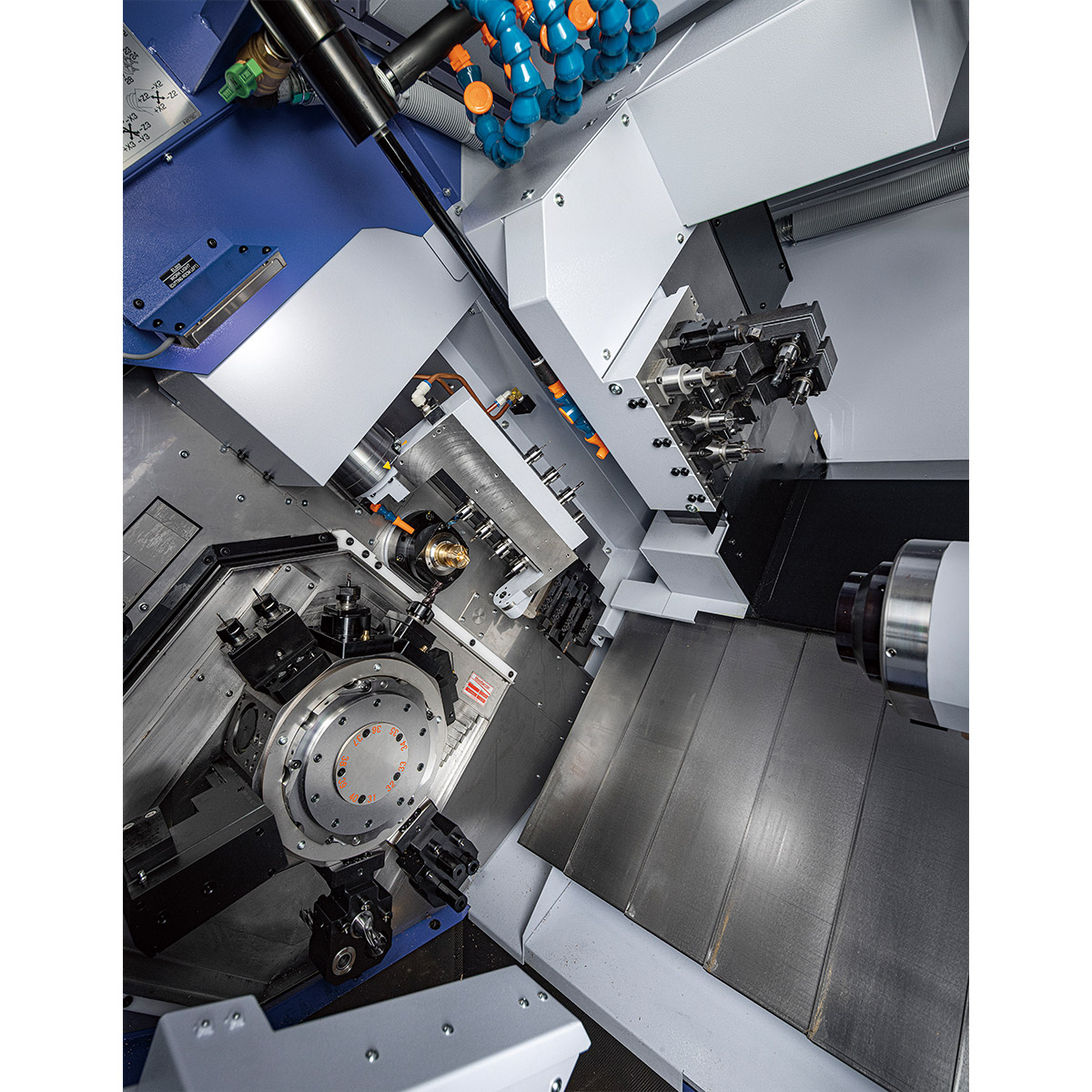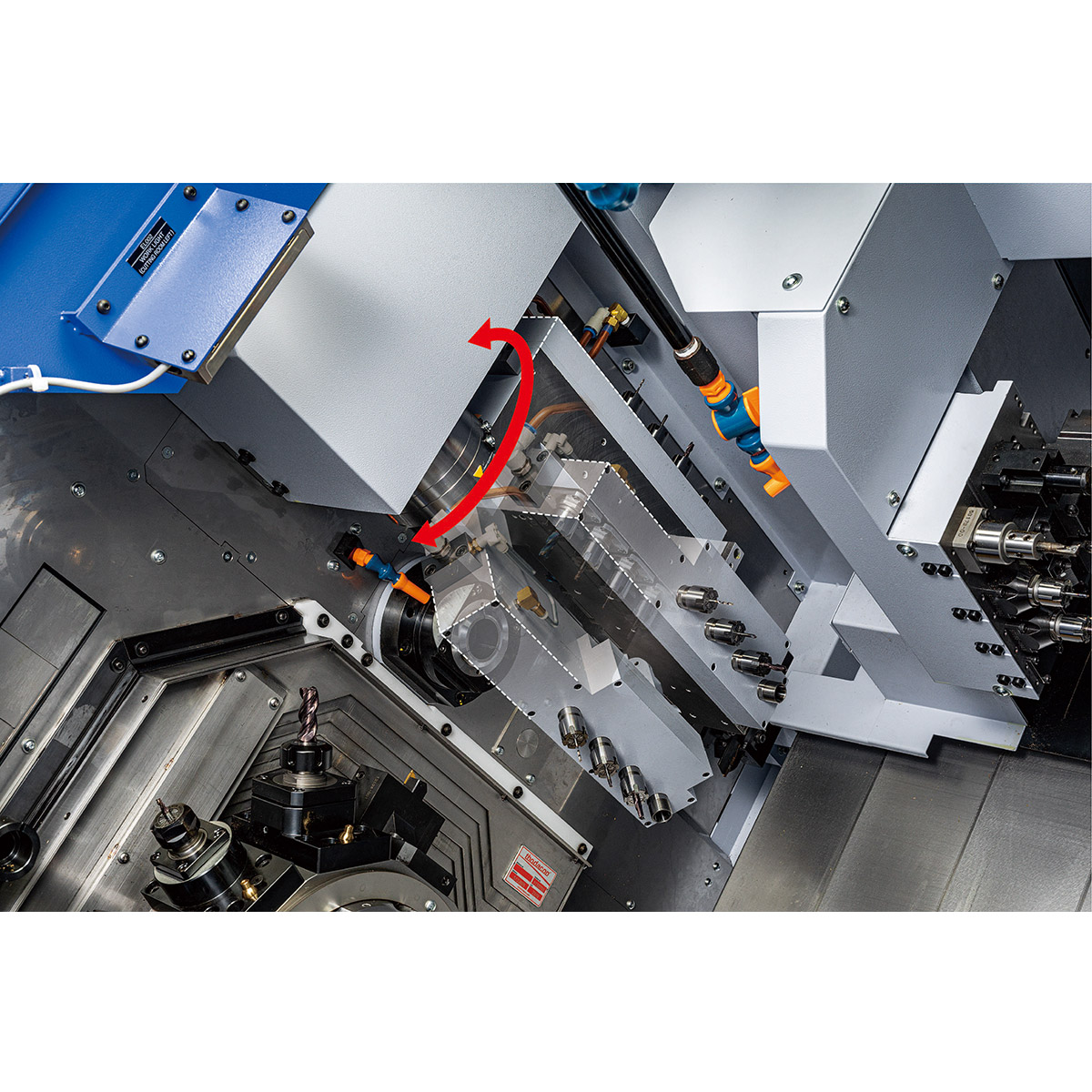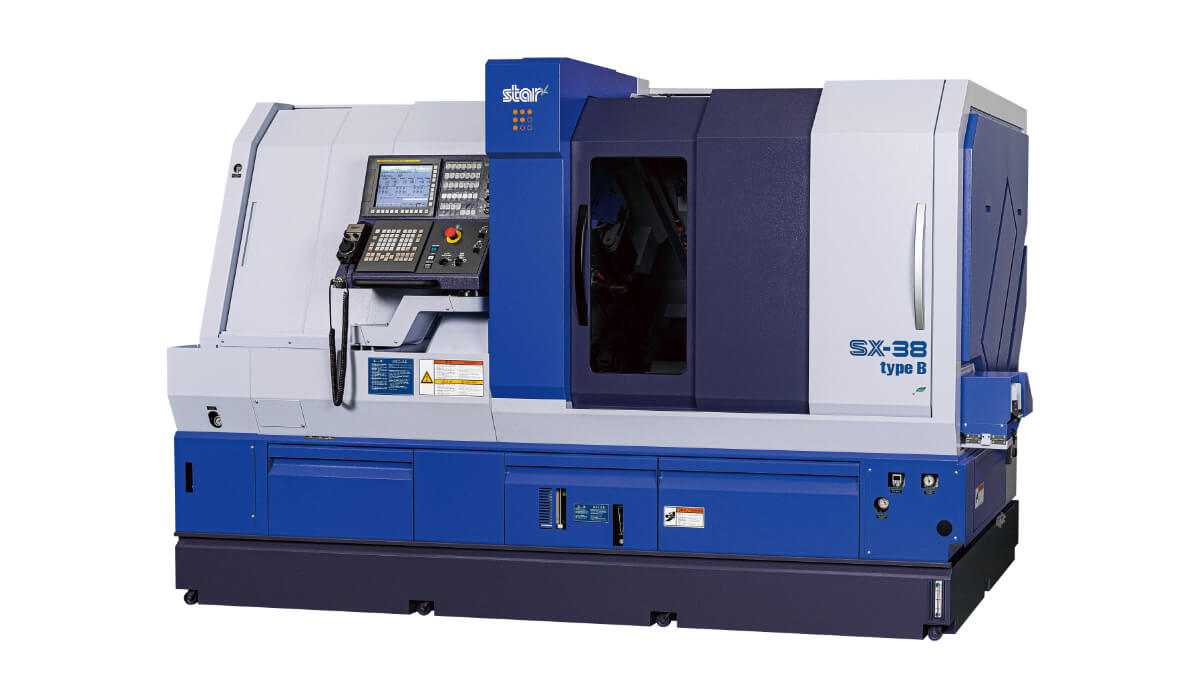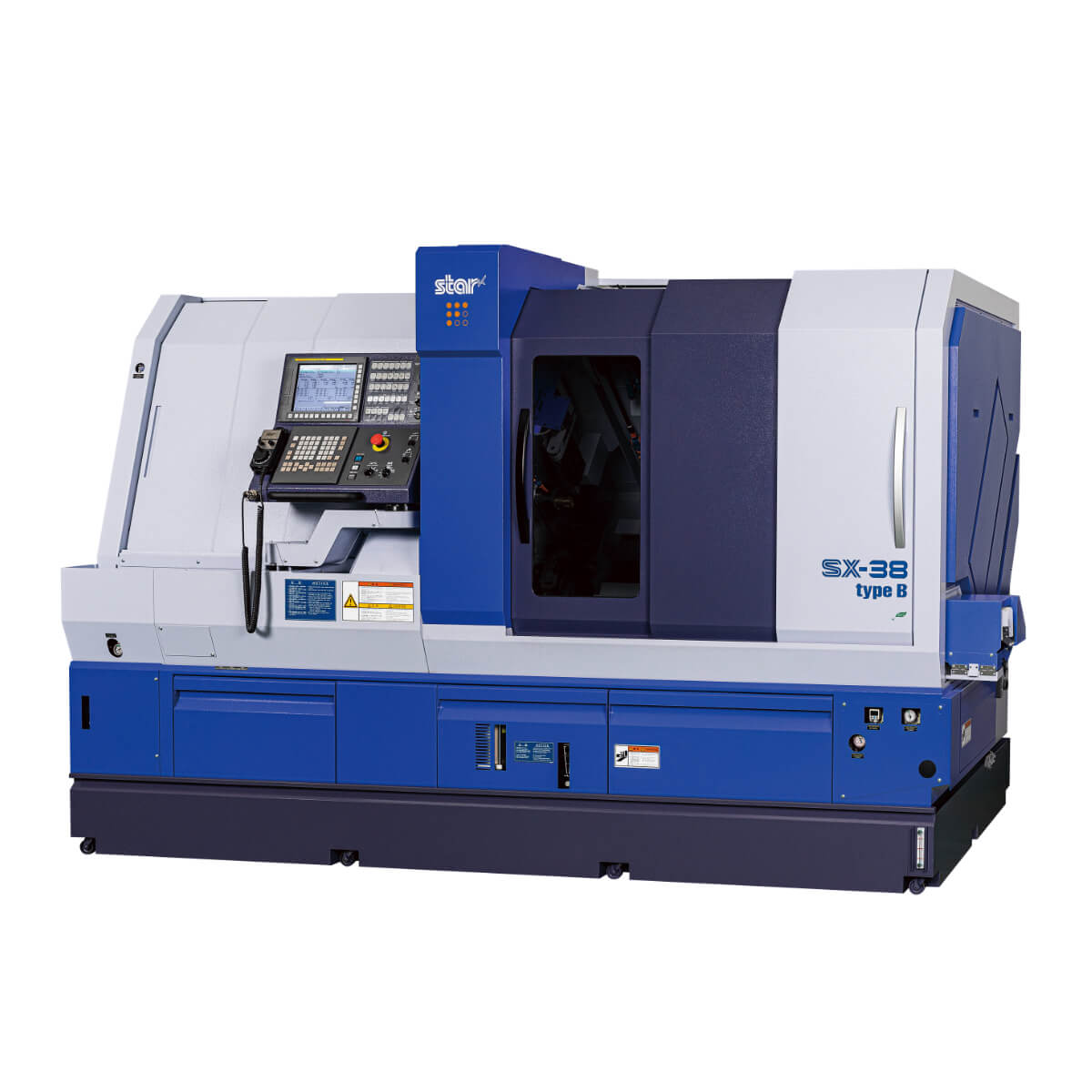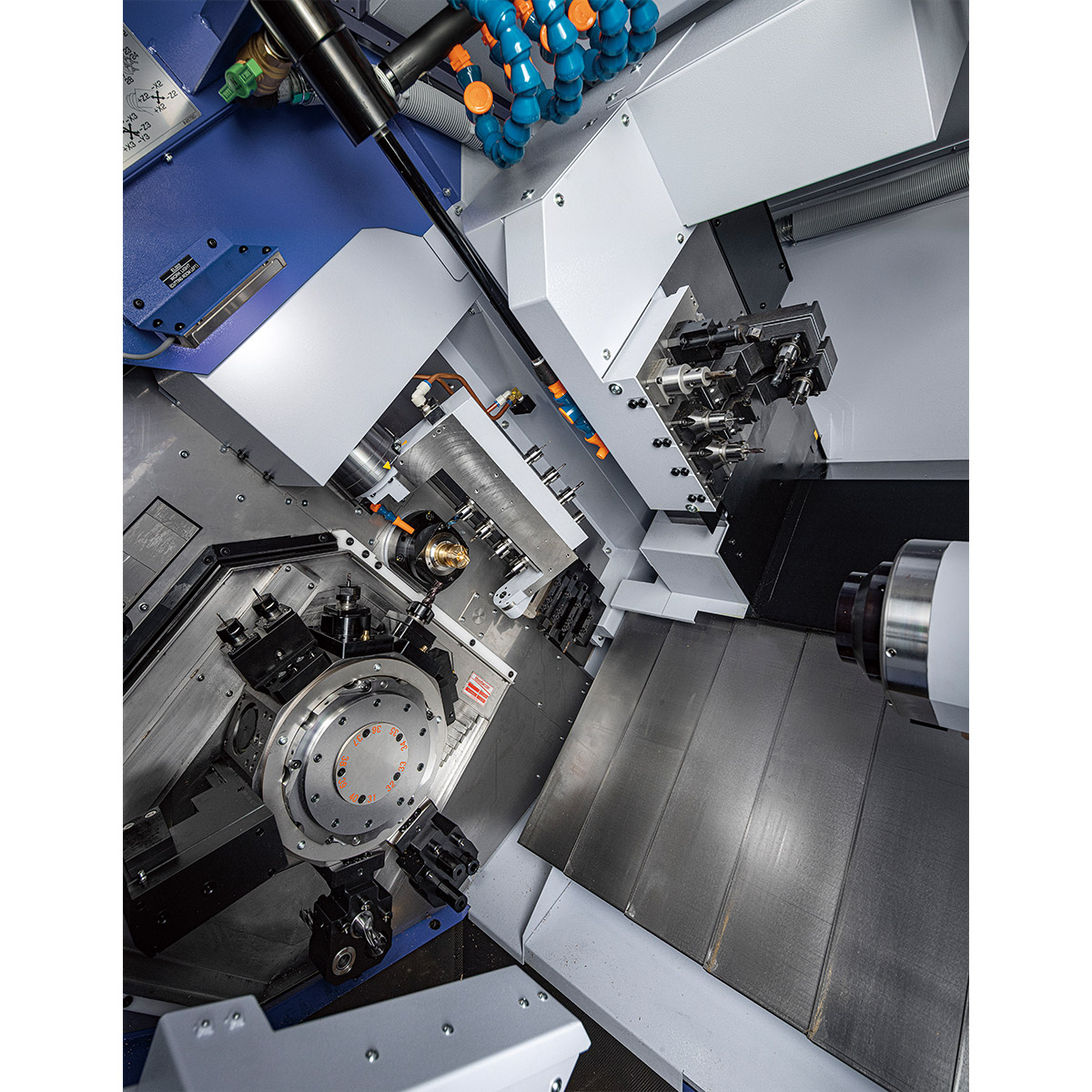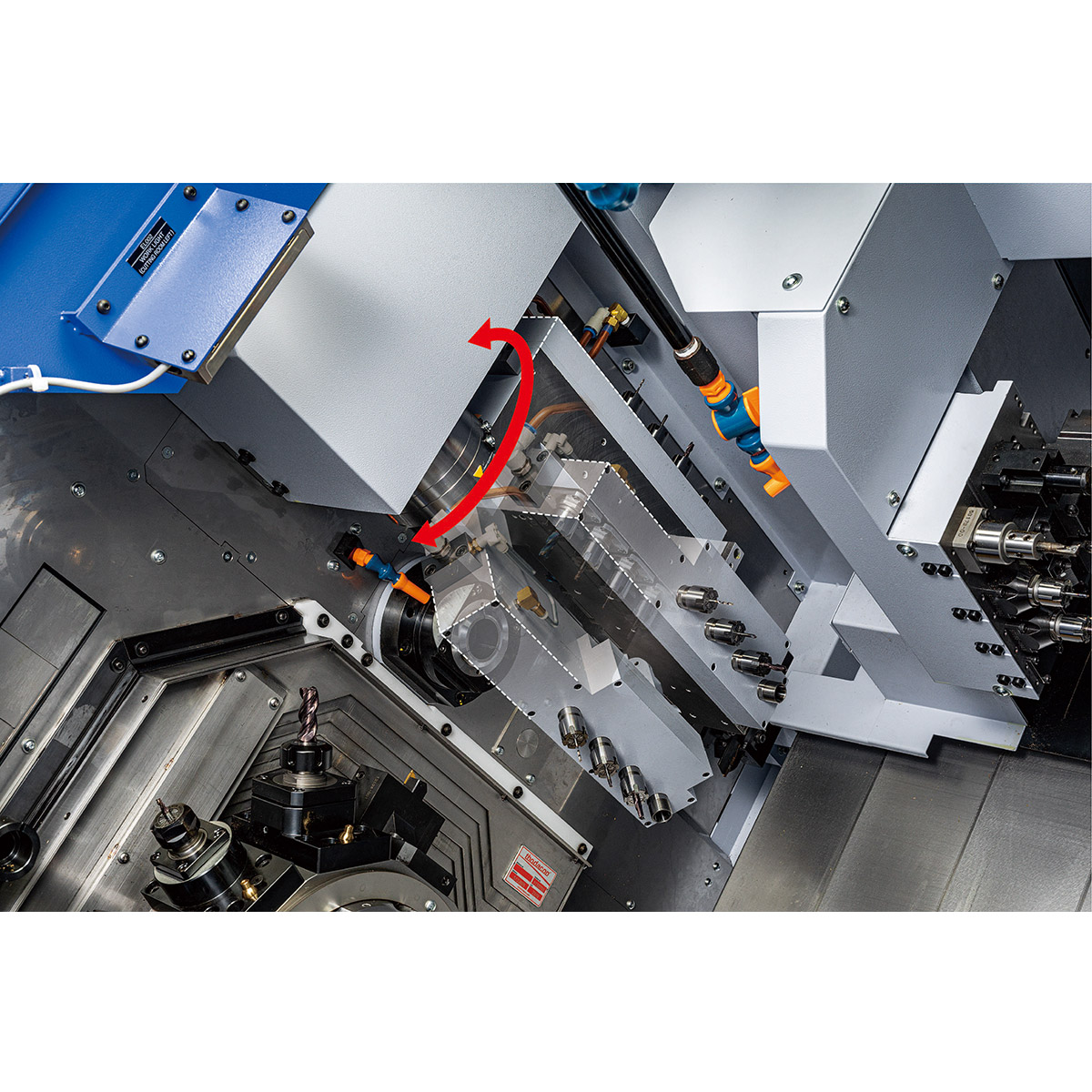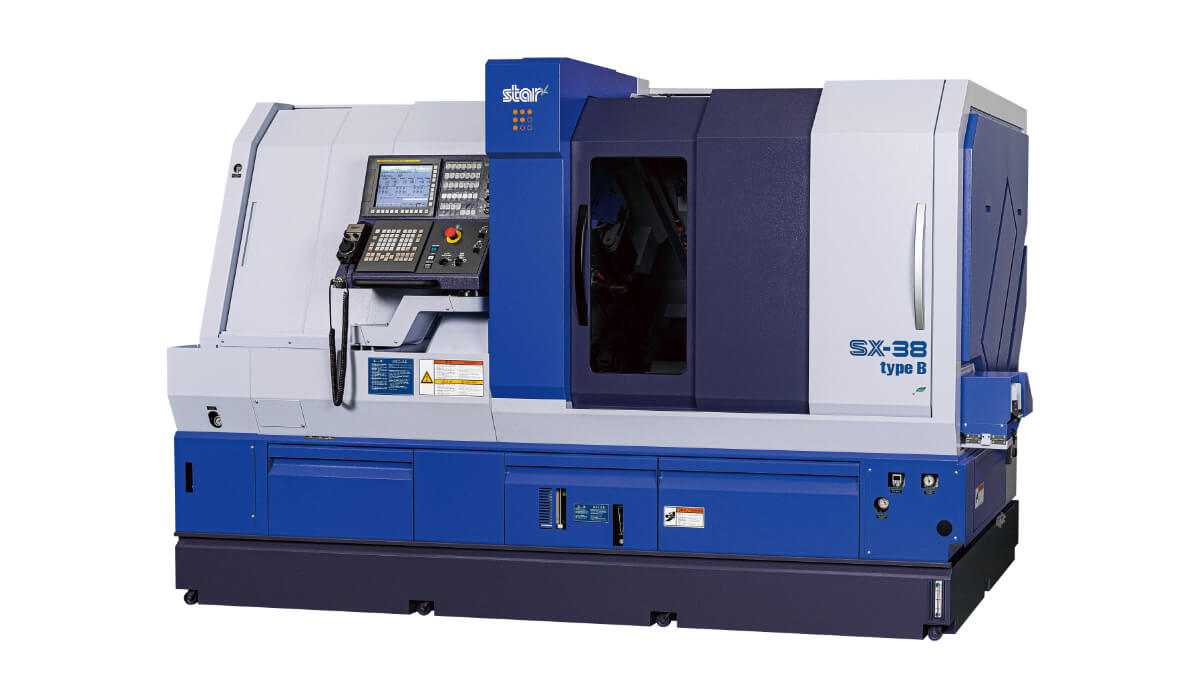 The latest model is of the highest quality in all aspects of the 38-dia. class.
In addition to type A, quick-changeable turret-type tool post enabling use of the existing tool units, type B, turret-type tool post with one-position tool drive mechanism is lined up.
The gang-type tool post is equipped with the 4-spindle counter face milling unit with B-axis control function.
Power tool units can be mounted on all positions of the 8-spindle backworking unit with Y-axis control function.
The Star Motion Control System
RMGB
XYZ axes control turret
Balance cut turning
B axis control
GB/NGB switchover
Tool Post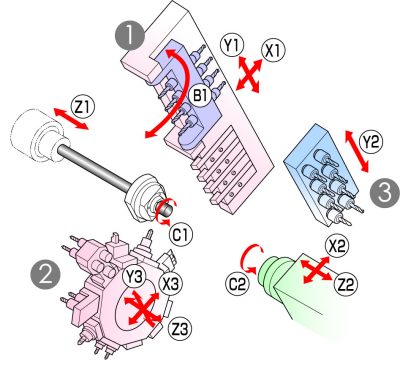 Tool Post
Tooling
①
Turning tool(□20mm)
1 tool
Turning tool(□16mm)
3 tools
Front power driven (ER20)
4 tools
Rear power driven (ER16)
4 tools
②
Turret tool
post type
type A
Quick change way
type B
One position tool drive way
Turning tool(□20mm)
1tool/station
Turning tool(□16mm)
max.2tools/station
Front-end working tool
max.3tools/station
Rear-end working tool
max.3tools/station
Power-driven tool
max.2tools/station
③
Rear-end working tool
8tools
Stationary tool
max.8tools
Power-driven tool
max.8tools
Specifications
Item
SX-38 type A/B
Max.machining diameter
Revolving G.B.
ø38mm (1-1/2 in)
N.G.B.type
ø42mm (1-21/32 in)
Max.headstock stroke
Standard
320mm (12-19/32 in)
R.M.G.B.unit OP
289mm (11-3/8 in)
N.G.B.type
95mm (3-47/64 in)
Tool post configuration
Gang type
Turning tool + Power-driven tool
Turret type
10 stations turret tool post
Number of turning tools
Gang type
4 tools (□20mm×1 tool+□16mm×3 tools)
Turret type
□20mm: 1 tool/station,
□16mm: 2 tools/station
Sleeve holder
Number of tools
max.3 tools/station
Max.drilling capability
ø23mm (29/32 in)
Max.tapping capability
M16×P2.0
Power-driven att.
Number of tools
Gang type
Power-driven tool with B-axis : 8 tools
(Front 4 tools + Rear 4 tools)
Turret type
max.2tools/station
Max.drilling capability
Gang type
ø10mm(25/64 in)
Turret type
ø10mm(25/64 in)
Max.tapping capability
Gang type
M8×P1.25
Turret type
M8×P1.25
Spindle speed
Gang type
max.6,000min-1
Turret type
max.5,700min-1
Drive motor
Gang type
2.2 kw(Continuous)/ 3.0 kw( 5 min./ 30 %ED)
Turret type
2.7 kw(Continuous)/ 4.0 kw( 5 min./ 30 %ED)
Rapid feed rate
30m/min (X1,X2,X3,Y1,Z1,Z2,Z3)
24m/min (Y2)
15m/min (Y3)
Main spindle indexing angle
C-axis control
Main spindle speed
max.7,000 min-1
Main spindle motor
7.5 kw(Continuous)/ 11.0 kw( 10 min./ 25 %ED)
Dimensions (W×D×H)
2,955 × 1,430 × 1,975 mm
Weight
5,800kg
Power consumption
14.4 KVA
Backworking Attachment
Item
SX-38 type A/B
Max.chucking diameter
ø38mm (1-1/2 in)
Max.length for front ejection
150mm (5-7/8 in)
Max.work projection length
75mm (2-61/64 in)
8 spindle backworking unit
Number of tools
8 tools
Max.drilling capability
Stationary tool
ø23mm (29/32 in)
Power-driven att.
ø10mm (25/64 in)
Max.tapping capability
Stationary tool
M16×P2.0
Power-driven att.
M8×P1.25
Sub spindle indexing angle
C-axis control
Sub spindle speed
max.7,000min-1
Sub spindle motor
7.5 kw(Continuous)/ 11.0 kw(10min./25%ED)