A New Base for Further "Customer-first" Initiatives
The Solution Center, which was completed in July 2020, has a showroom where our products are permanently installed for test processing and more practical machine operation training, a conference room that can accommodate about 100 people, and a reception room equipped with a web conference system. Of course, the building is equipped with Wi-Fi. The facility is also equipped with three evaluation and testing laboratories capable of conducting product tests under strict temperature control, providing a full range of functions in all aspects of service, information dissemination, and research and development.
Overview of the Solution Center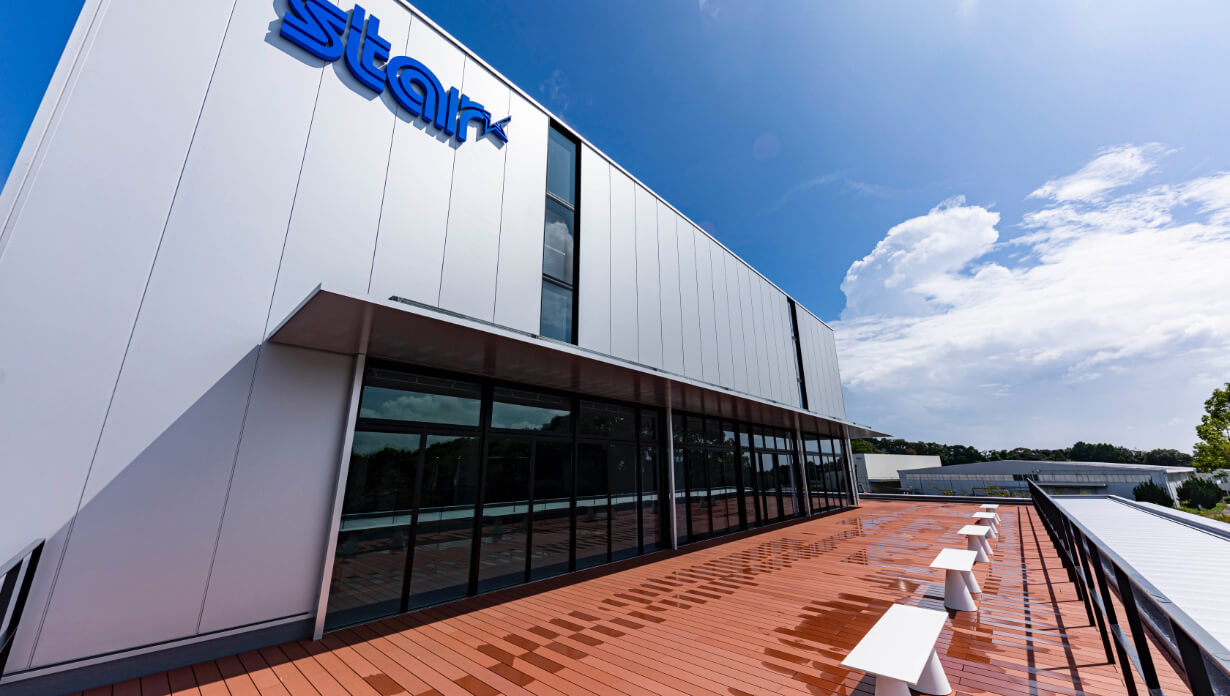 Address
1500-34, Kitanoya, Misawa, Kikugawa, Shizuoka 439-0023 Japan
(Kikugawa Factory site)
Structure
Steel frame 3 story building
Building area
Approximately 1,585 m2 (approximately 479 tsubo)
Total floor area
Approximately 3,596 m2 (approximately 1,087 tsubo)
Completion of construction
July 2020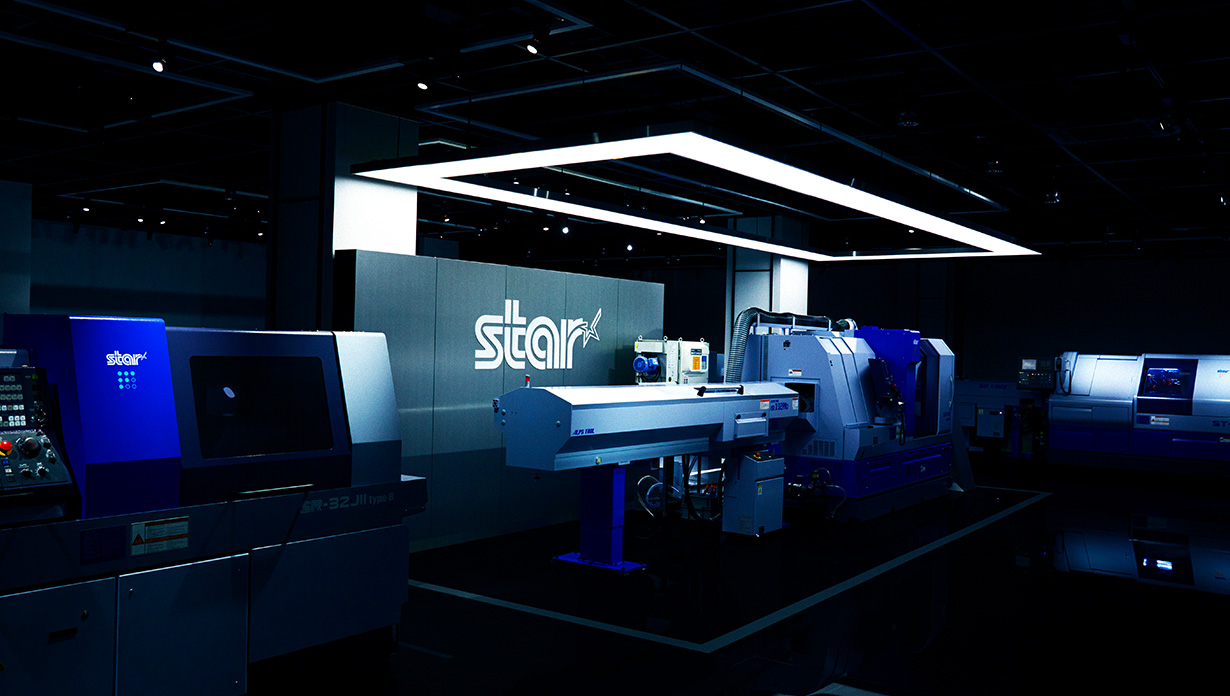 Showroom
Up to 10 units of the latest models and representative models of each category are installed. Since all models on display are equipped with automatic material feeders and can be operated, we can respond to test processing requests from customers at any time.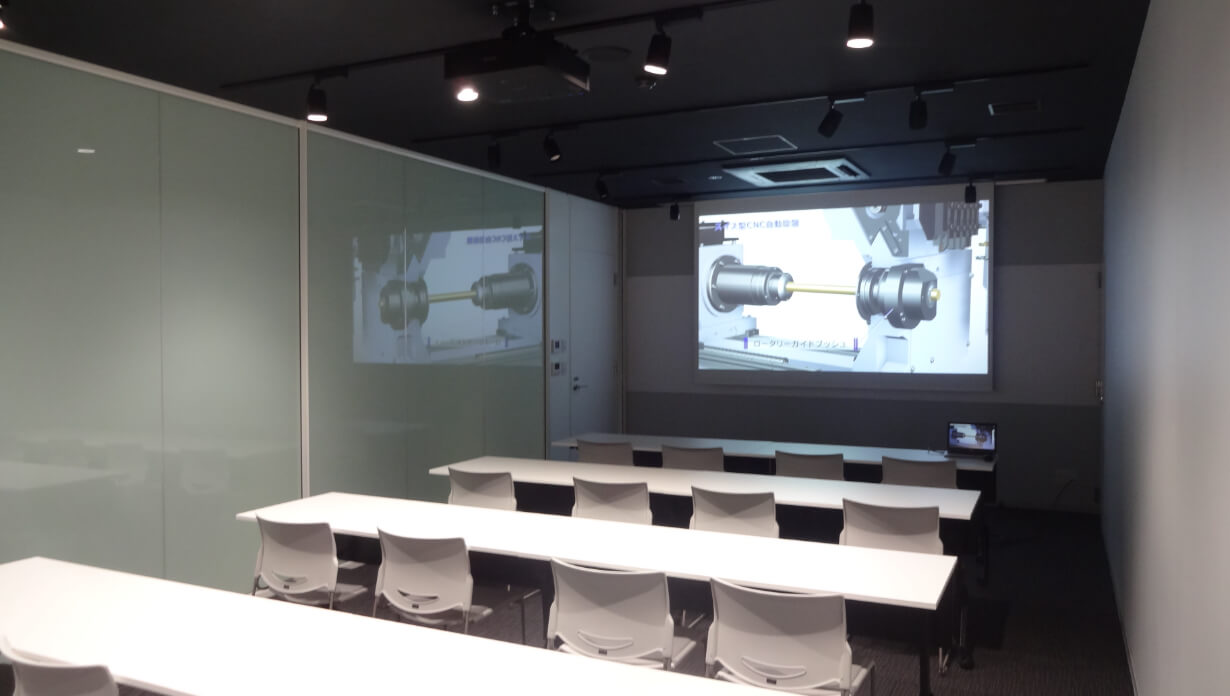 Dedicated NC School Room
A dedicated NC school room, equipped with a large screen, is located in the showroom. We will provide more practical and efficient operation training.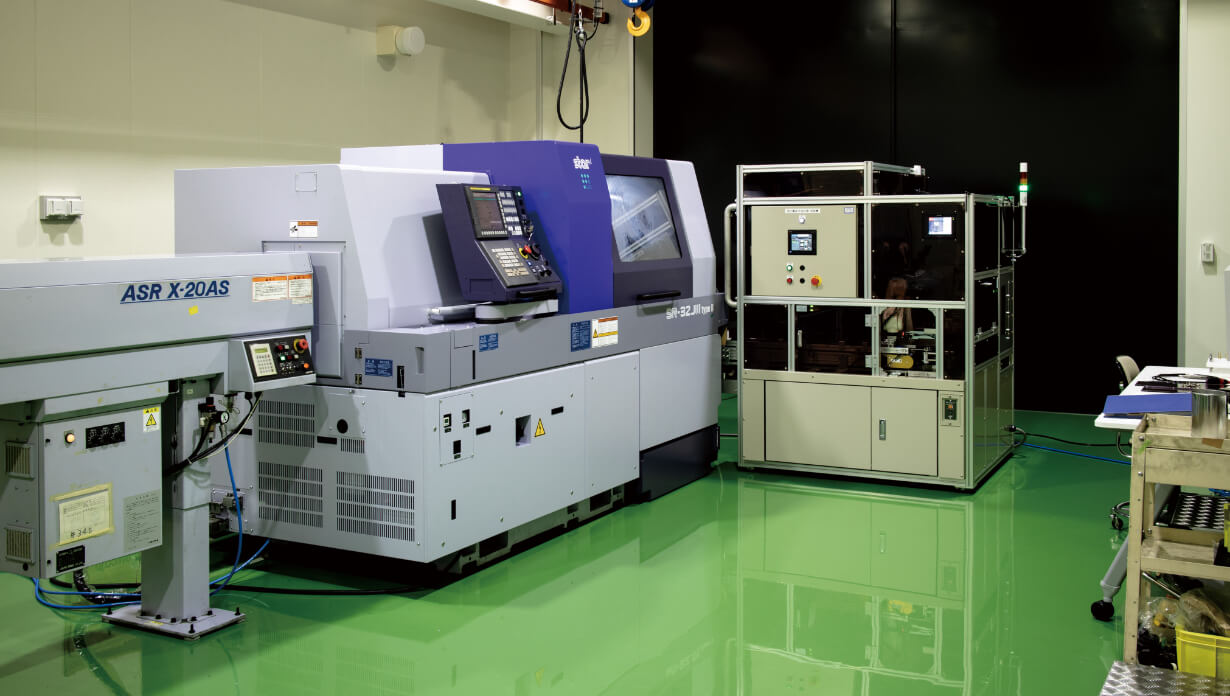 Evaluation Test Rooms / Measurement Rooms
Three evaluation test rooms with ±1°C temperature control are available. Efficient evaluation tests under different temperature conditions can be conducted. In addition, we are working to improve the efficiency of our measurement work by introducing automatic product recovery devices and automatic measurement devices utilizing robot arms.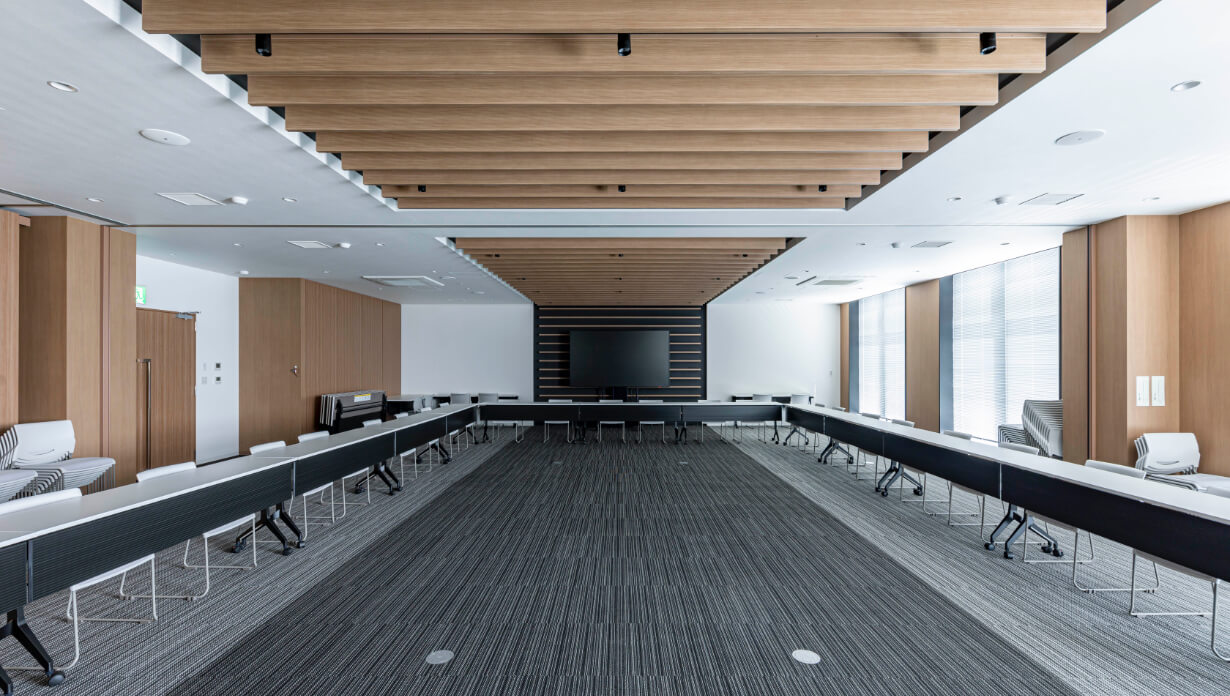 Conference Room
It can accommodate approximately 100 people. It is equipped with two large screen monitors, and will be used for holding new product launches, private shows, seminars, etc.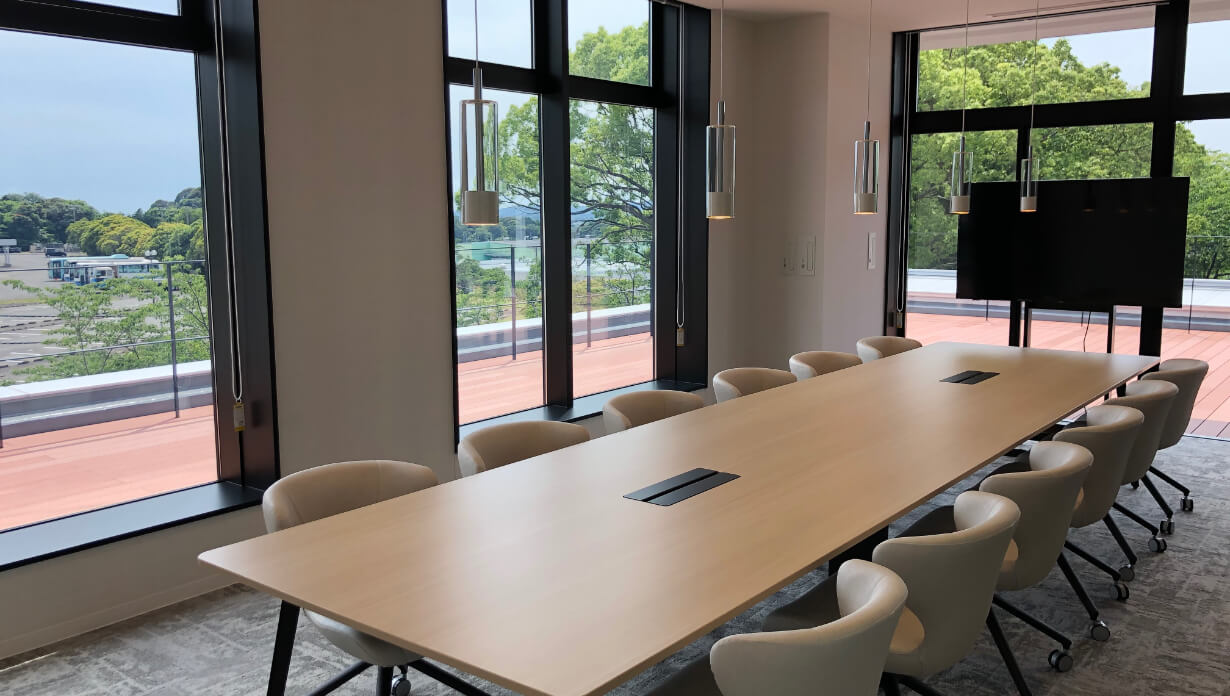 Reception Room
Seven reception rooms for 6 to 12 people are available. It is also equipped with a web conference system including monitors, cameras and microphones to accommodate various types of meetings.
In front of the reception room, there is a gallery showing the cam-type automatic lathes that represented the early days of Star Micronics, as well as the successive lineups.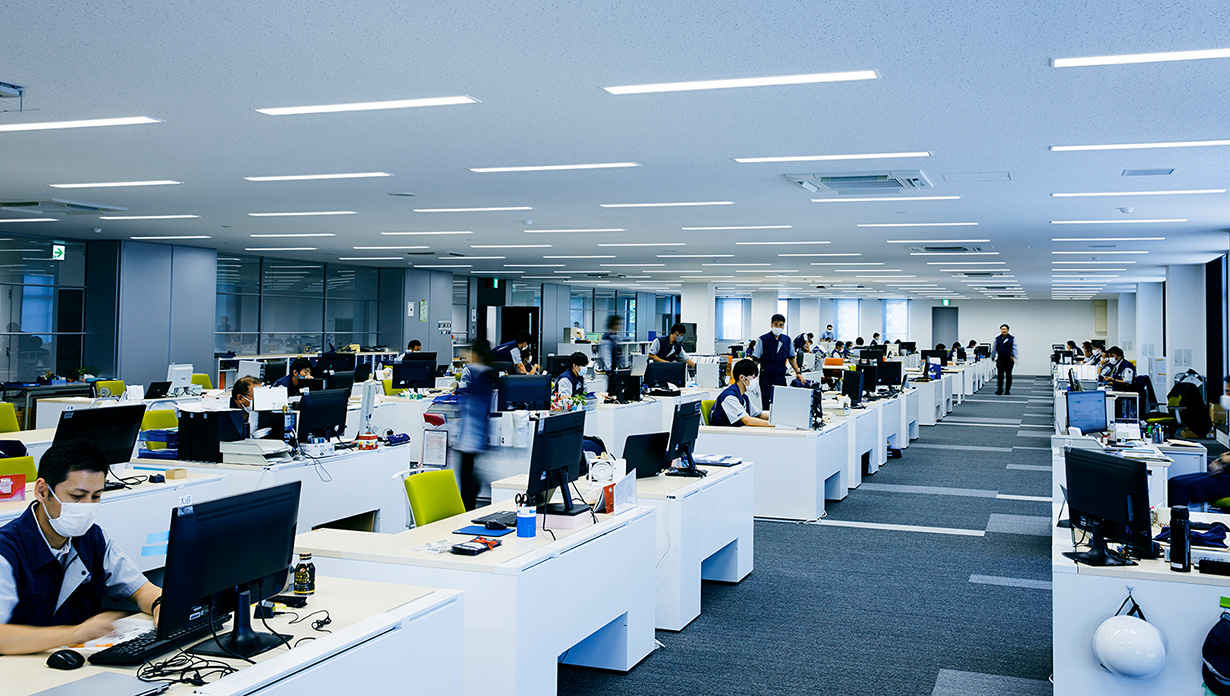 Sales Department Office
A spacious office with no partitions that can accommodate up to 100 people.
Future Utilization and Outlook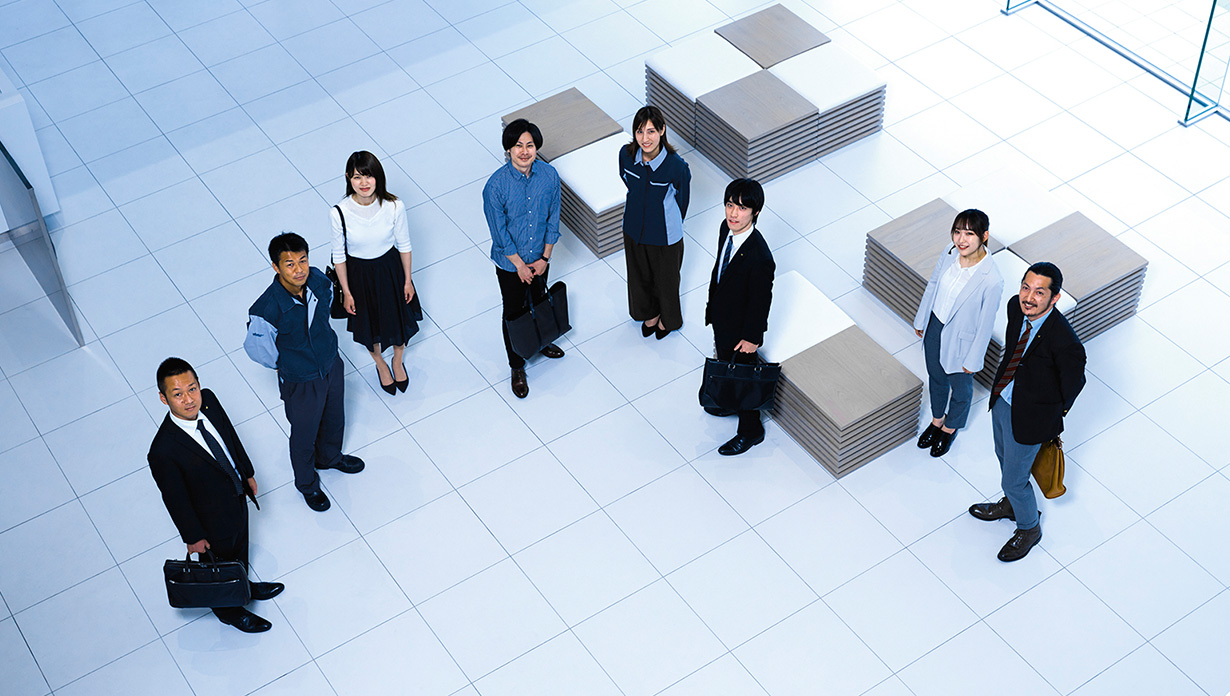 By making the best use of the facilities and functions of this Solution Center, we will focus not only on the product development of the machines themselves, but also on the development of processing technologies and application software that will help to solve our customers' problems.
In addition to planning various events such as private shows and technical seminars and inviting them to the Solution Center, we will also promote information dissemination online.
Furthermore, we will enhance our before and after-sales technical support, both real and online, to provide even more customer-first services.